AP Physics C - Rotational Motion
Rotational motion and angular momentum are every bit a part of our world as linear motion and momentum, and yet they often offer physics students a bit of a challenge. The resources here should help you make some sense of it all.
Rotational Motion Video Lessons
Moving in Circles (Mechanical Universe, Episode 9)
Angular Momentum (Mechanical Universe, Episode 19)
Torques & Gyroscopes (Mechanical Universe, Episode 20)

Multiple-Choice Practice Problems
Scroll down to see multiple choice practice problems in Rotational Motion, Torque, Rolling Objects, Momemt of Inertia, and Angular Momentum.
---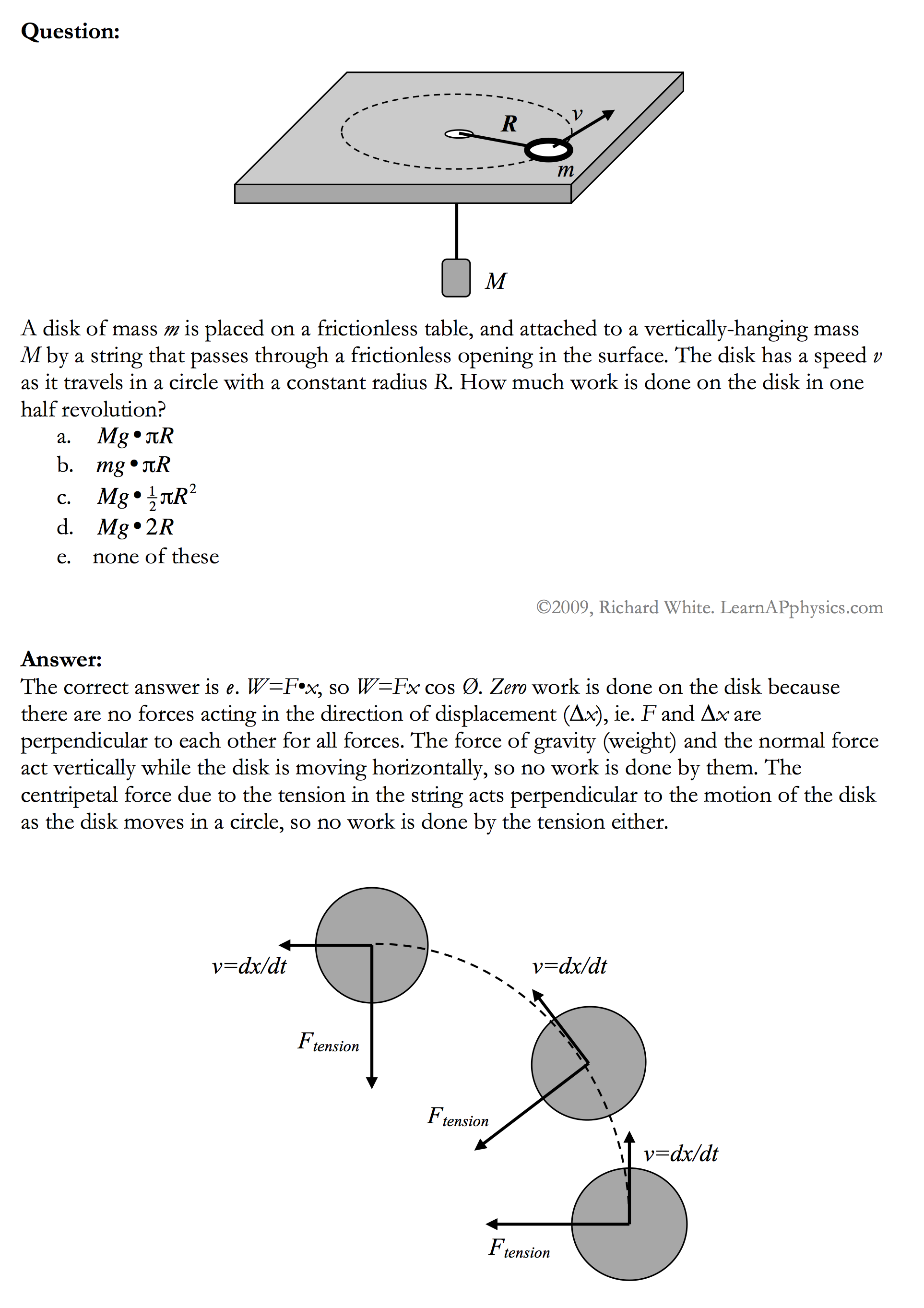 ---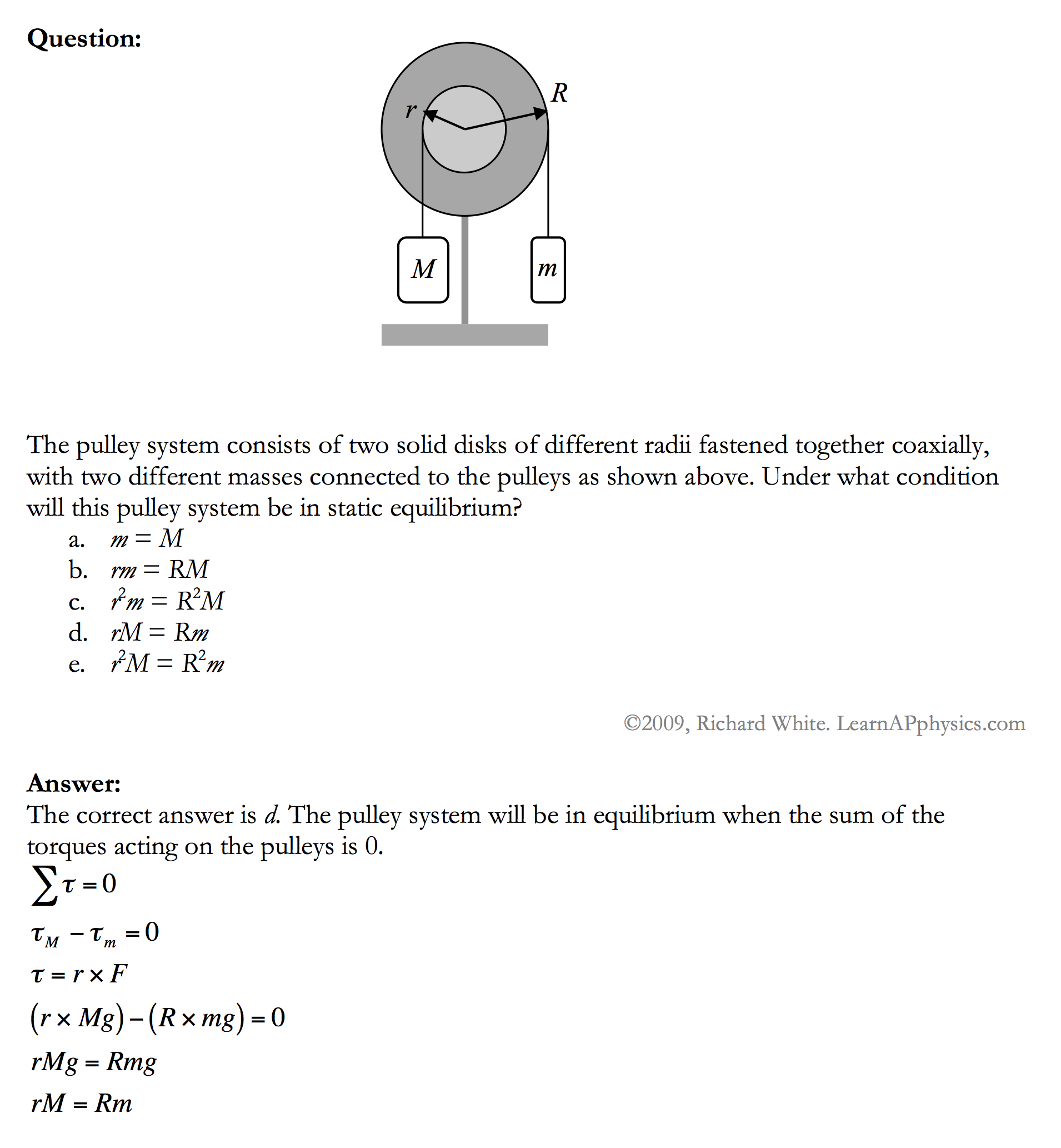 ---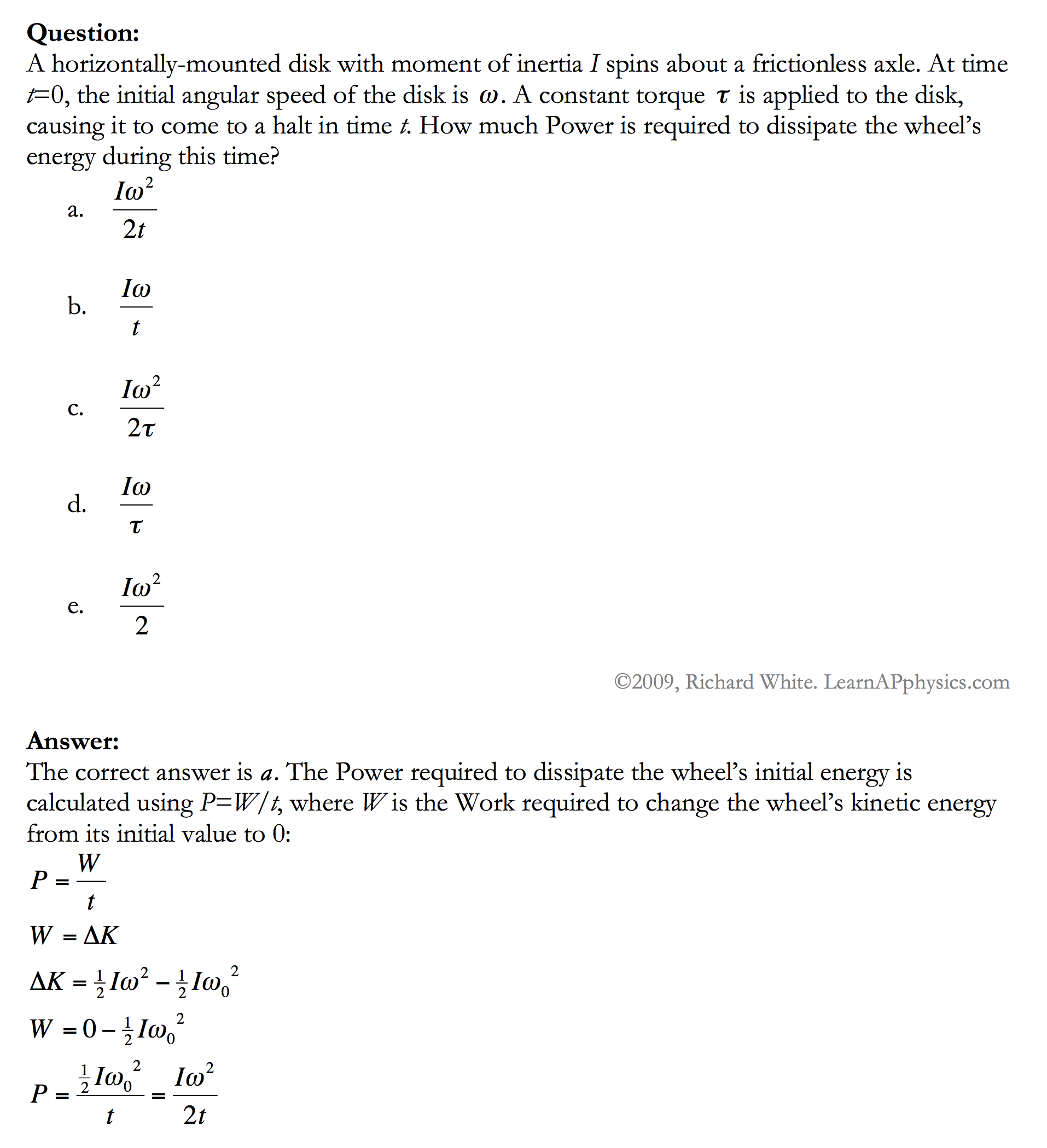 ---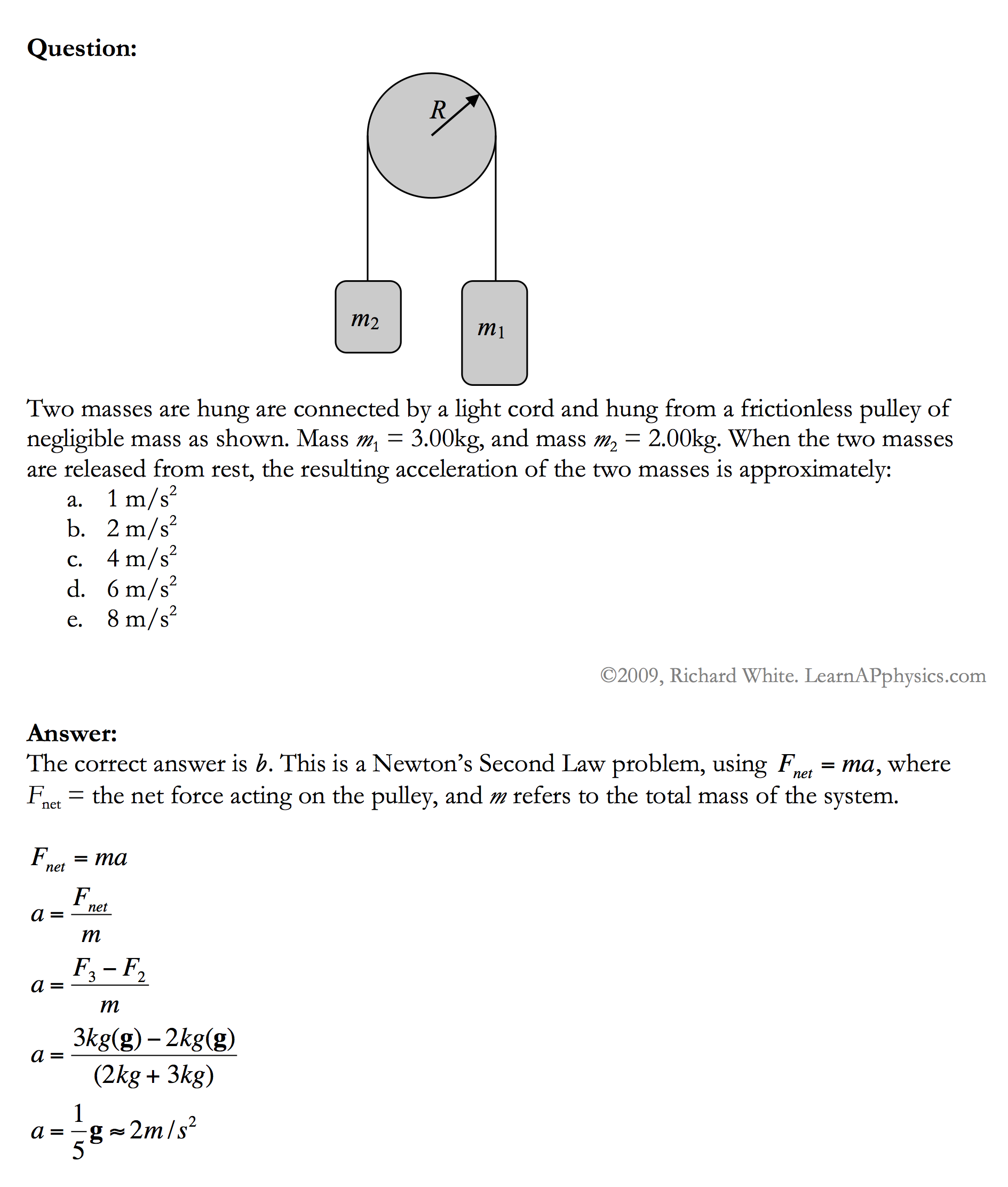 ---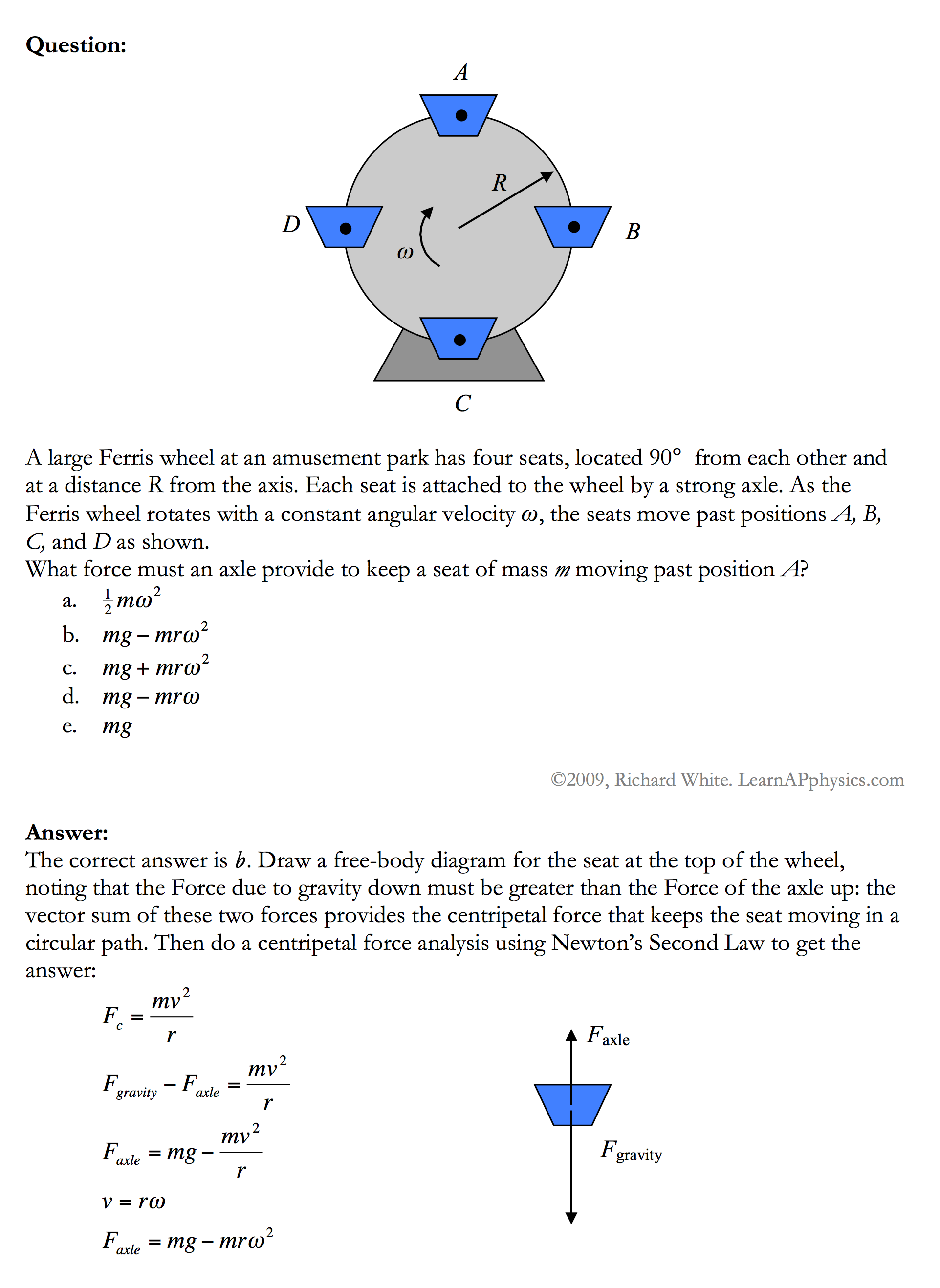 ---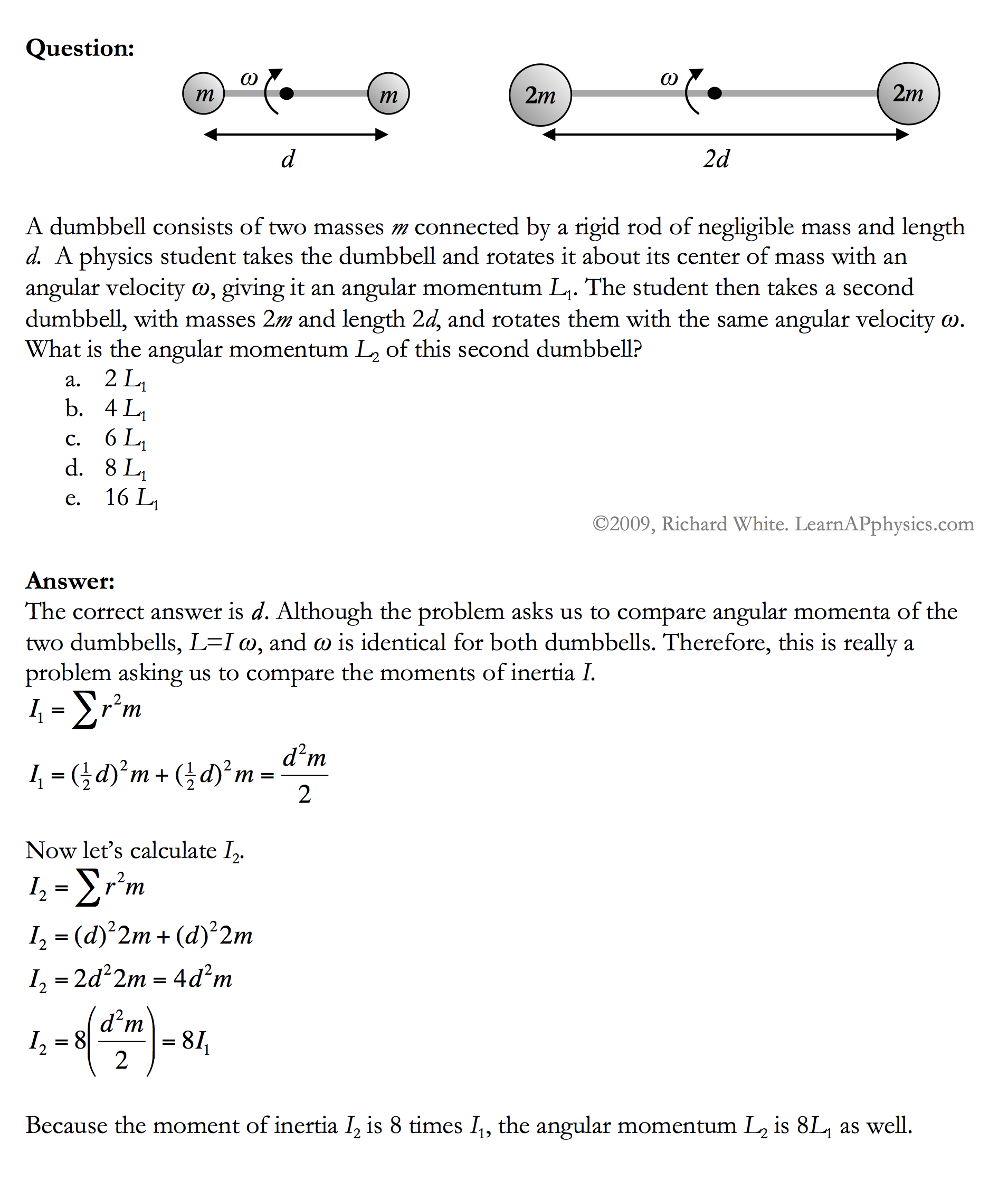 ---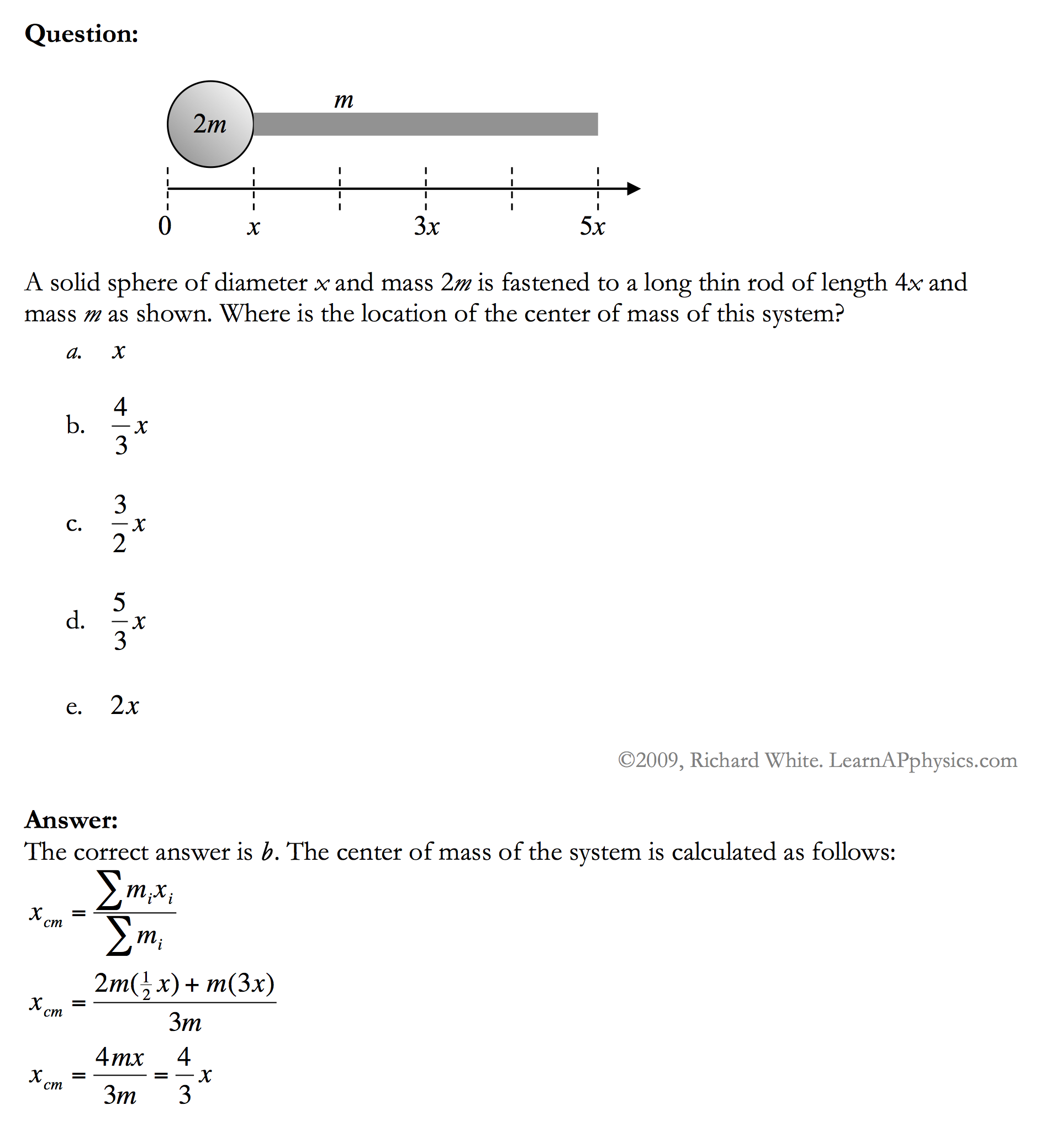 ---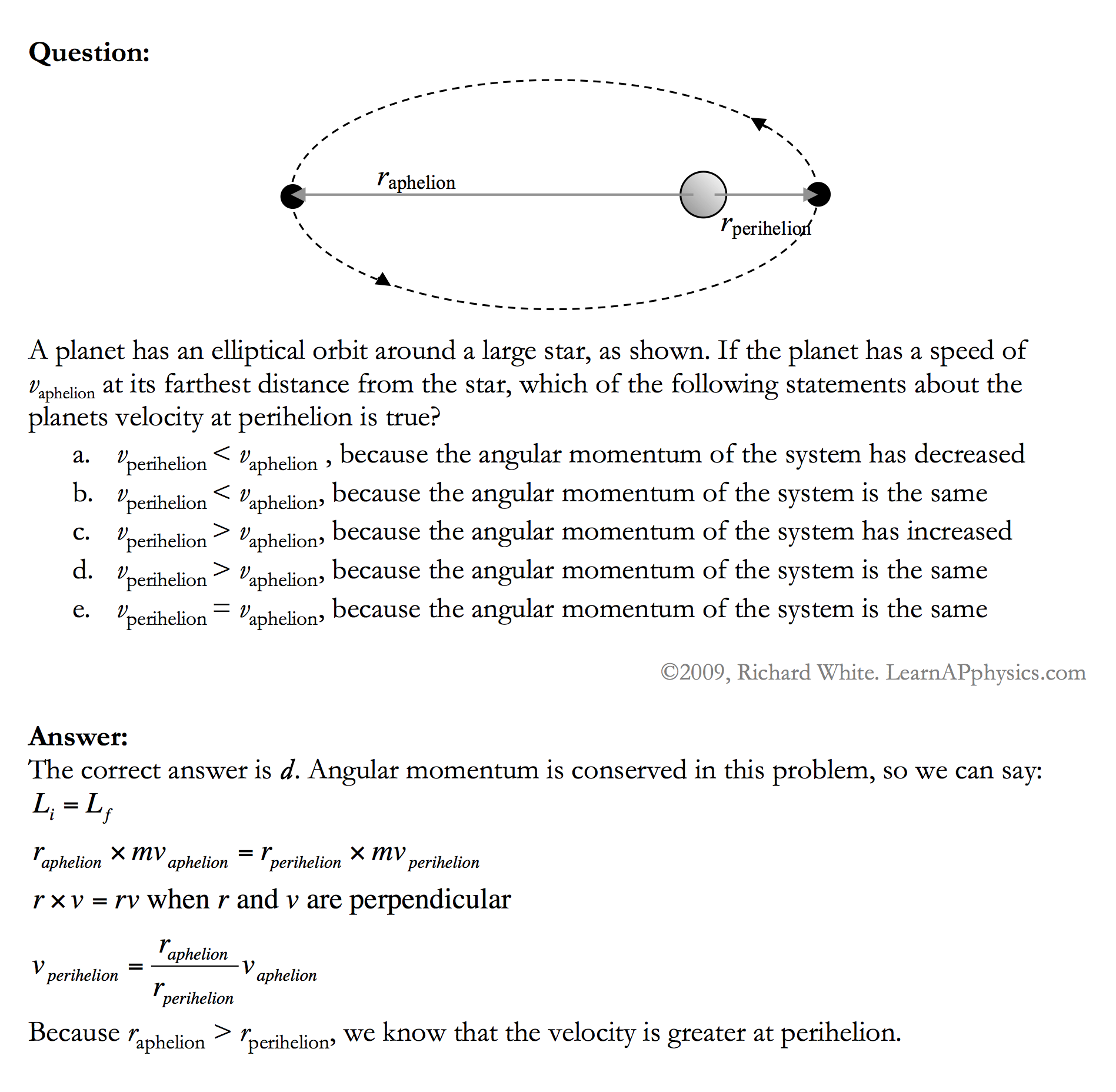 ---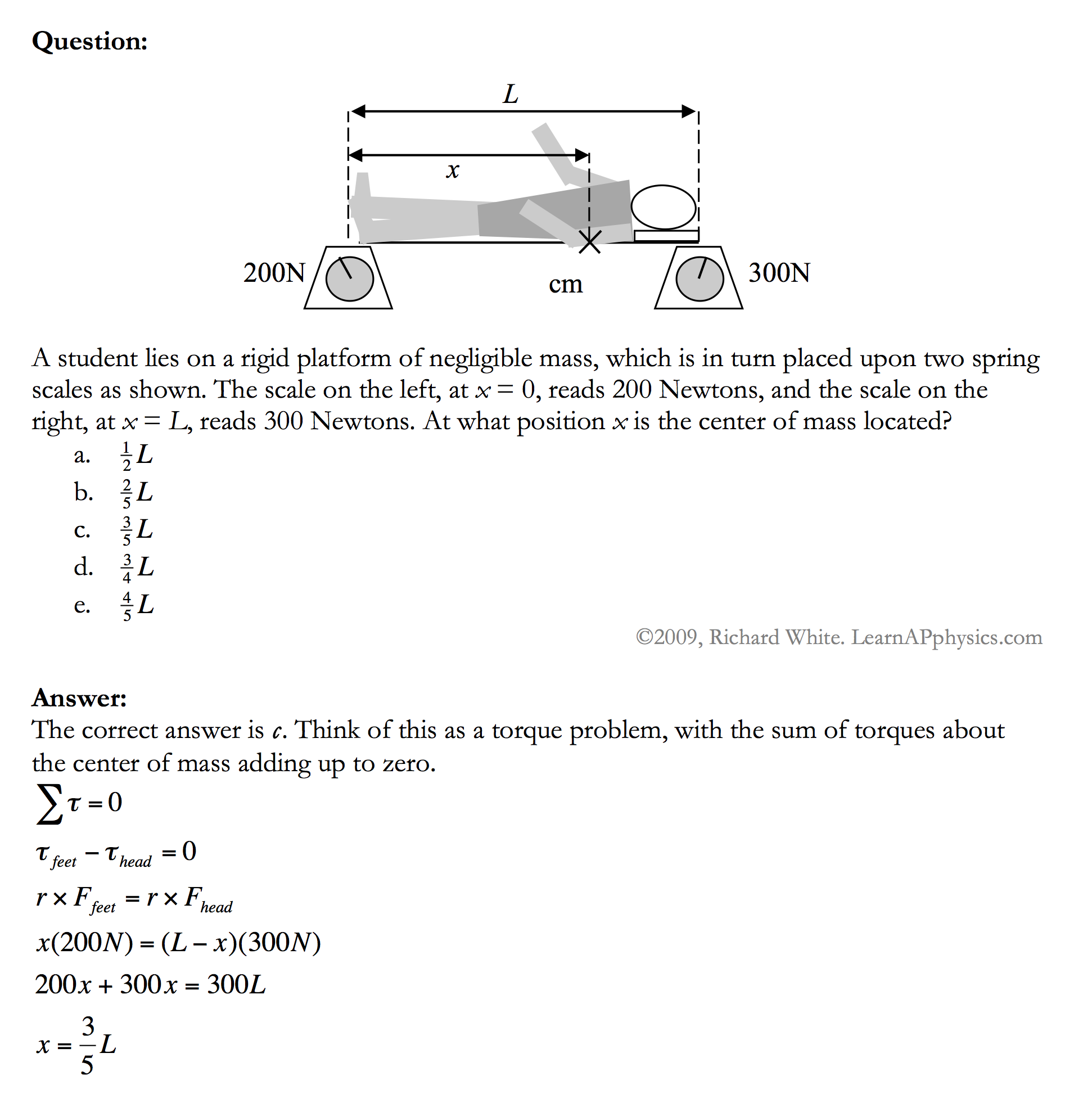 ---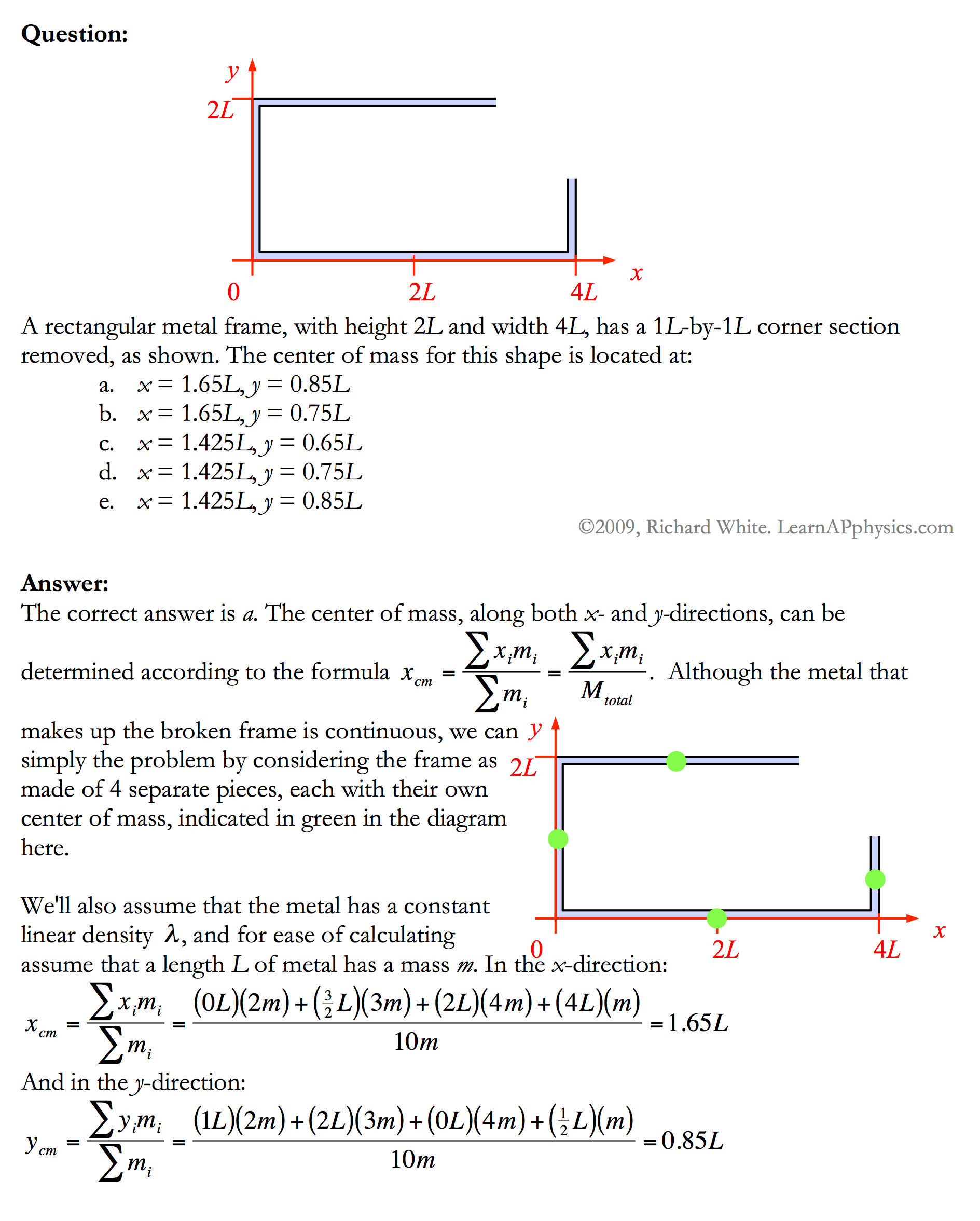 ---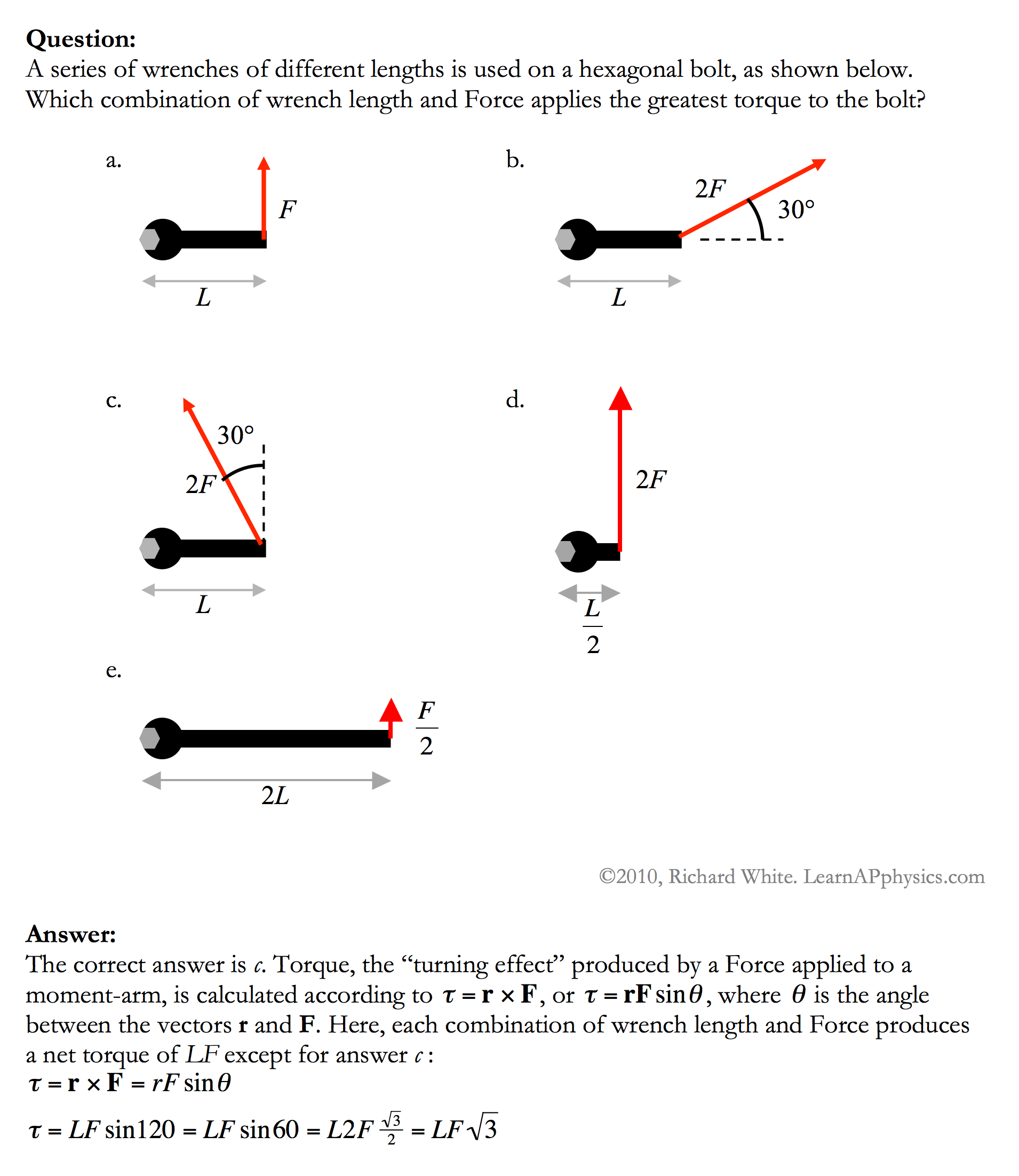 ---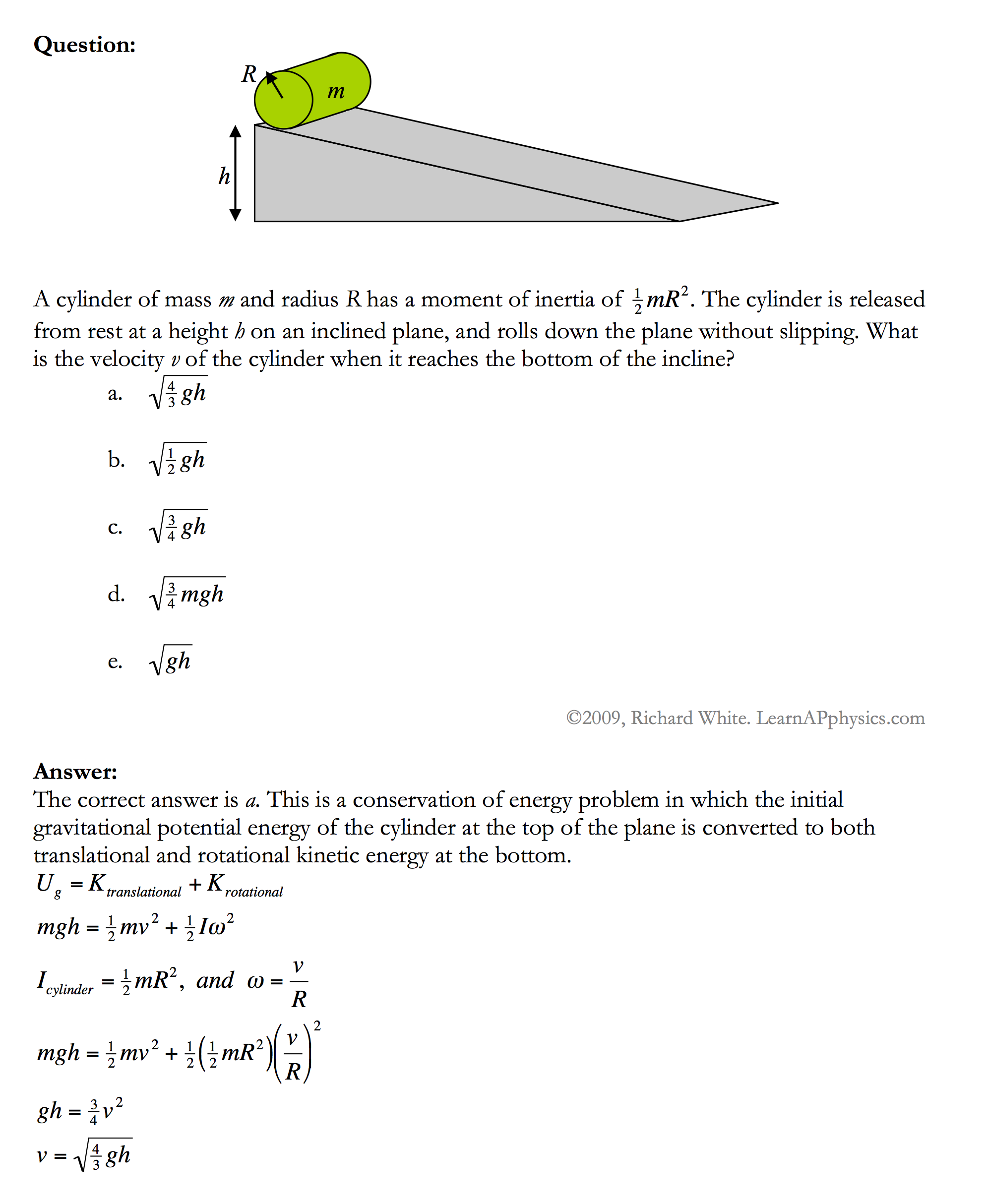 ---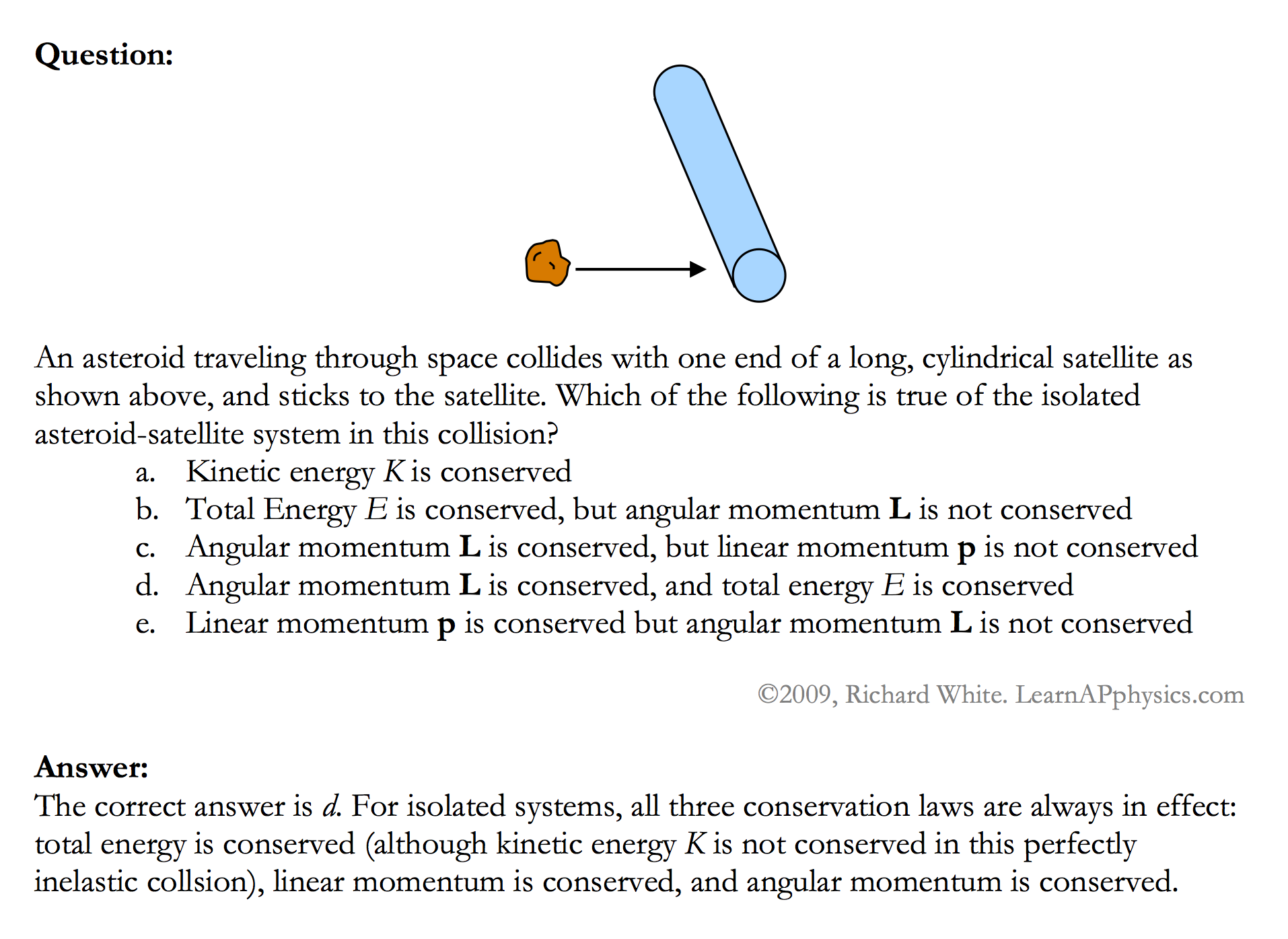 ---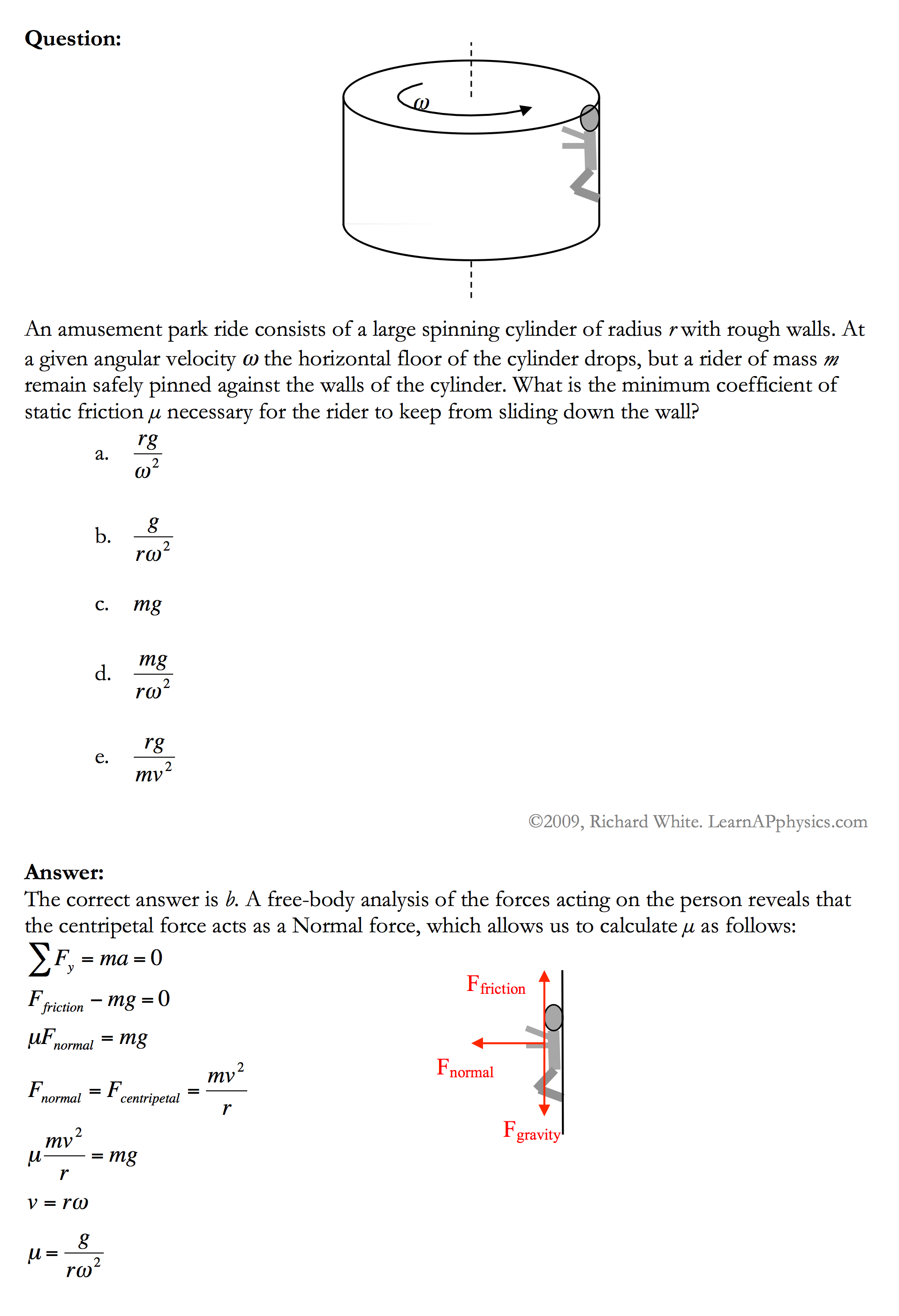 ---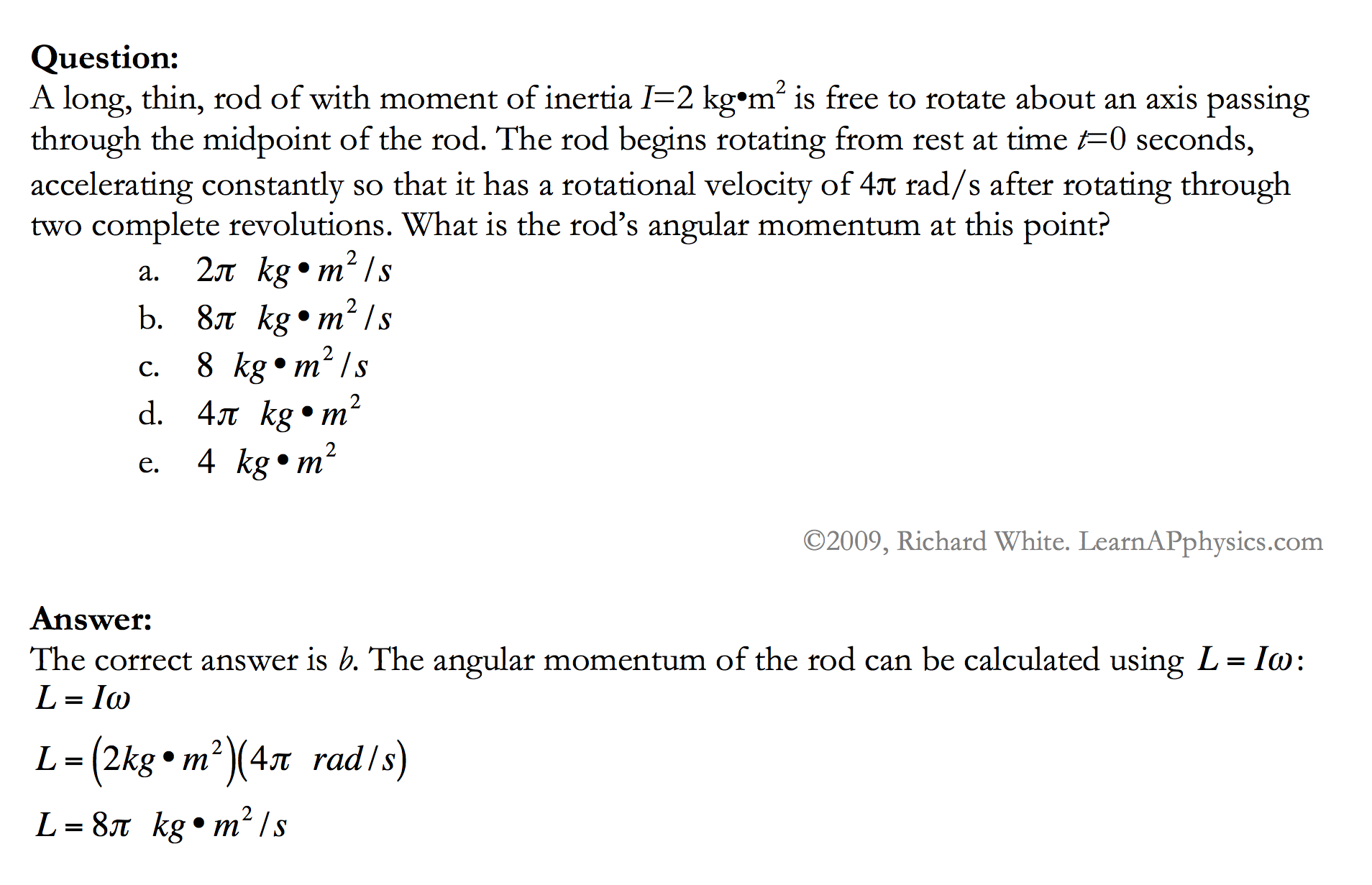 ---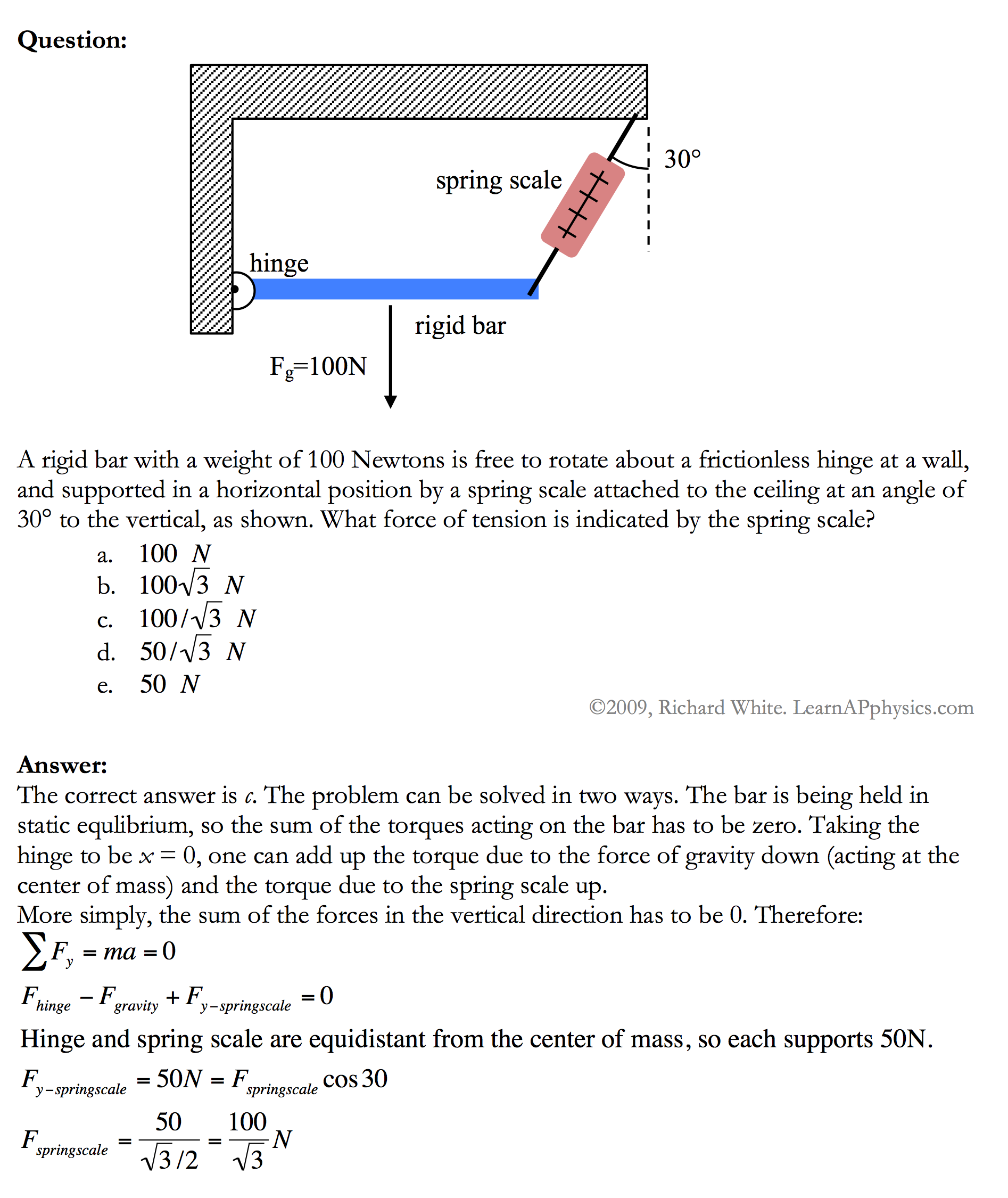 ---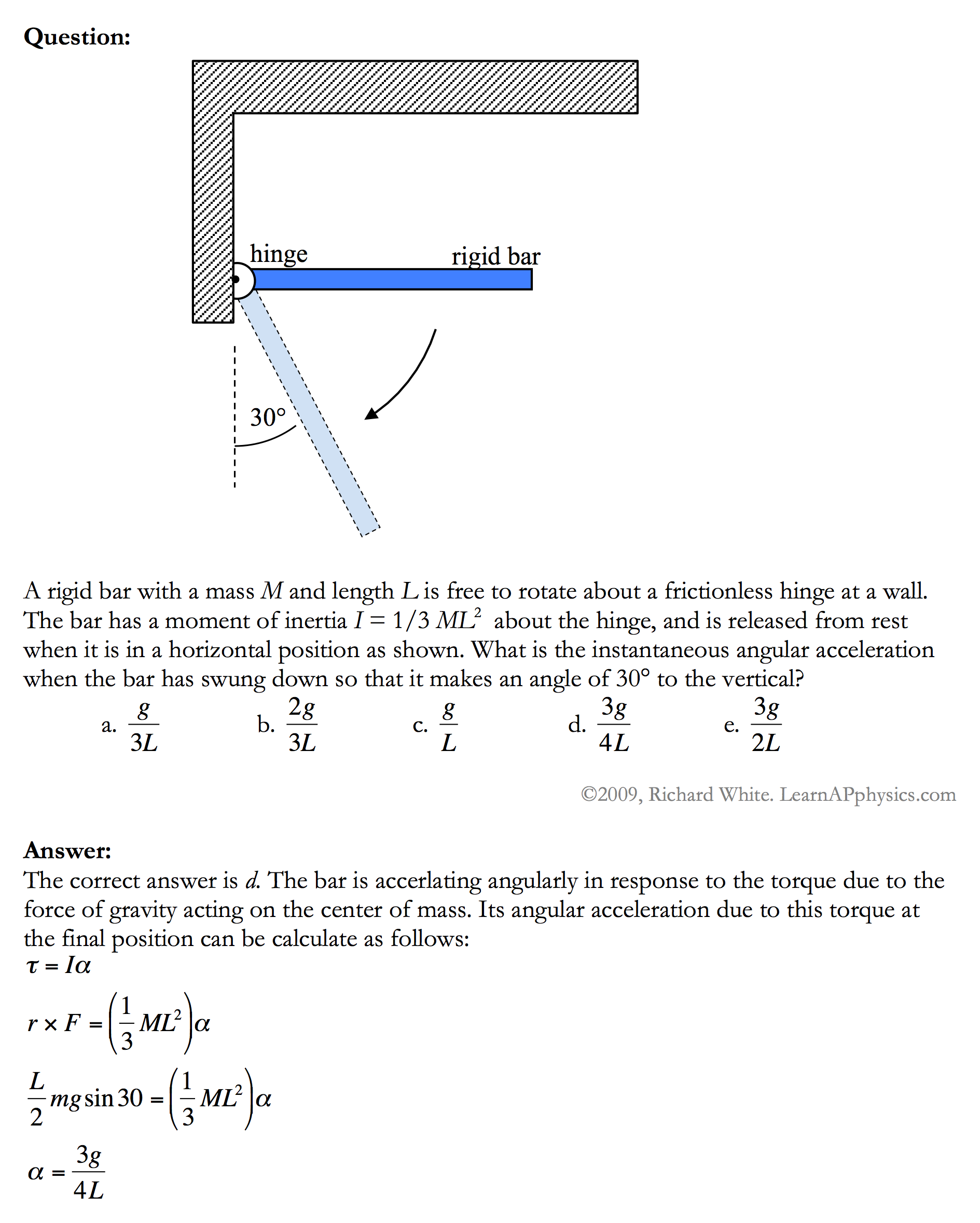 ---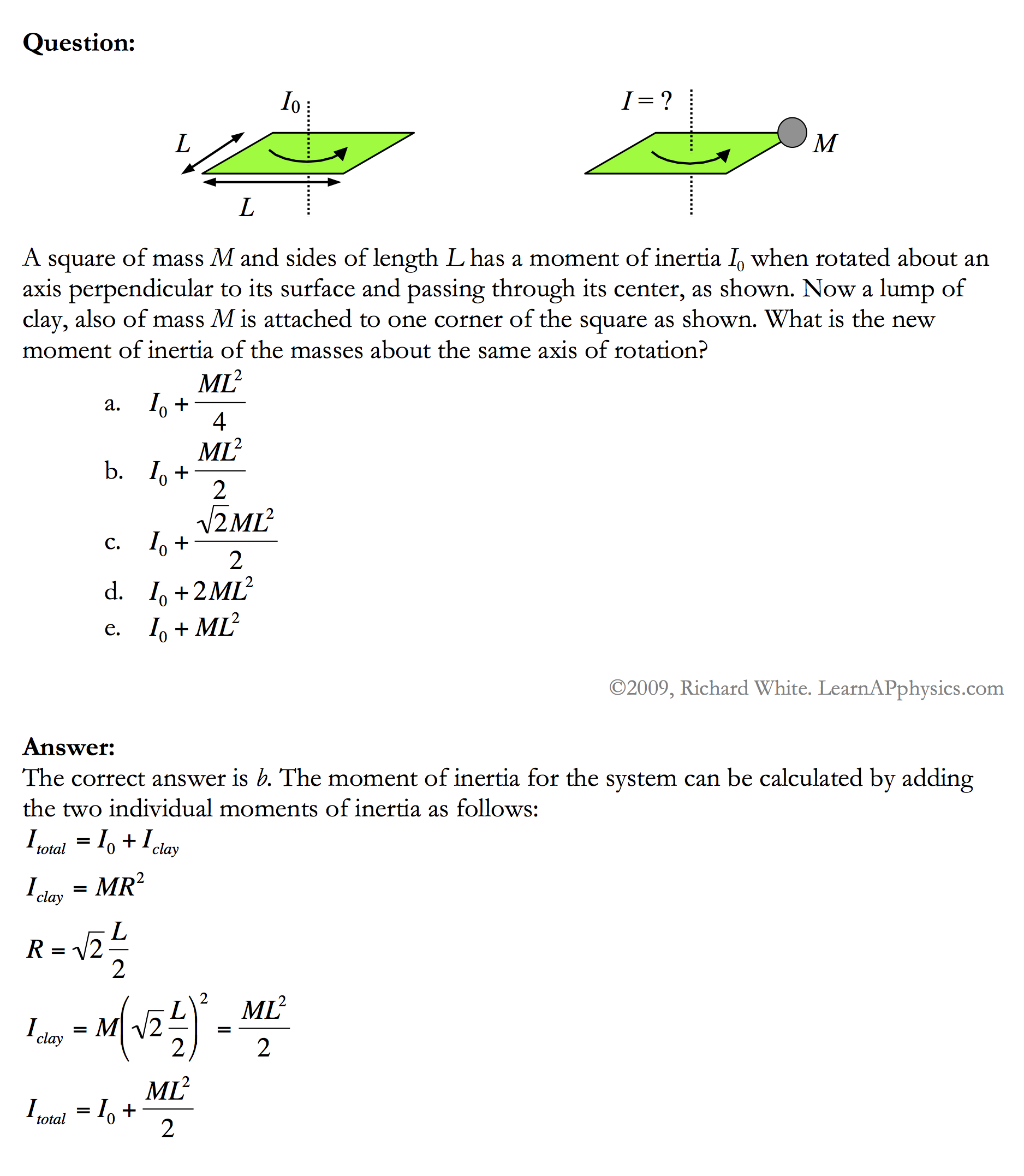 ---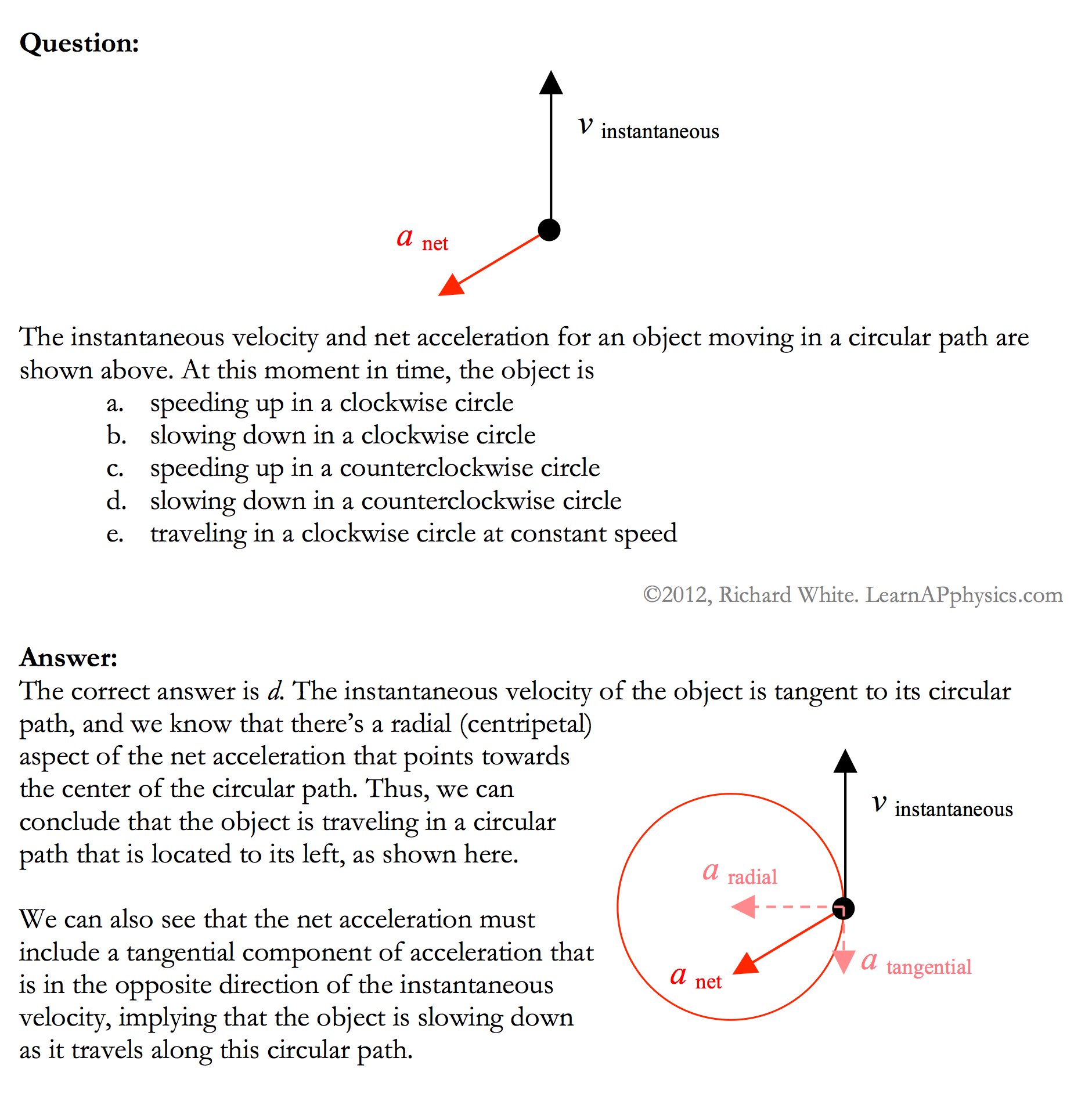 ---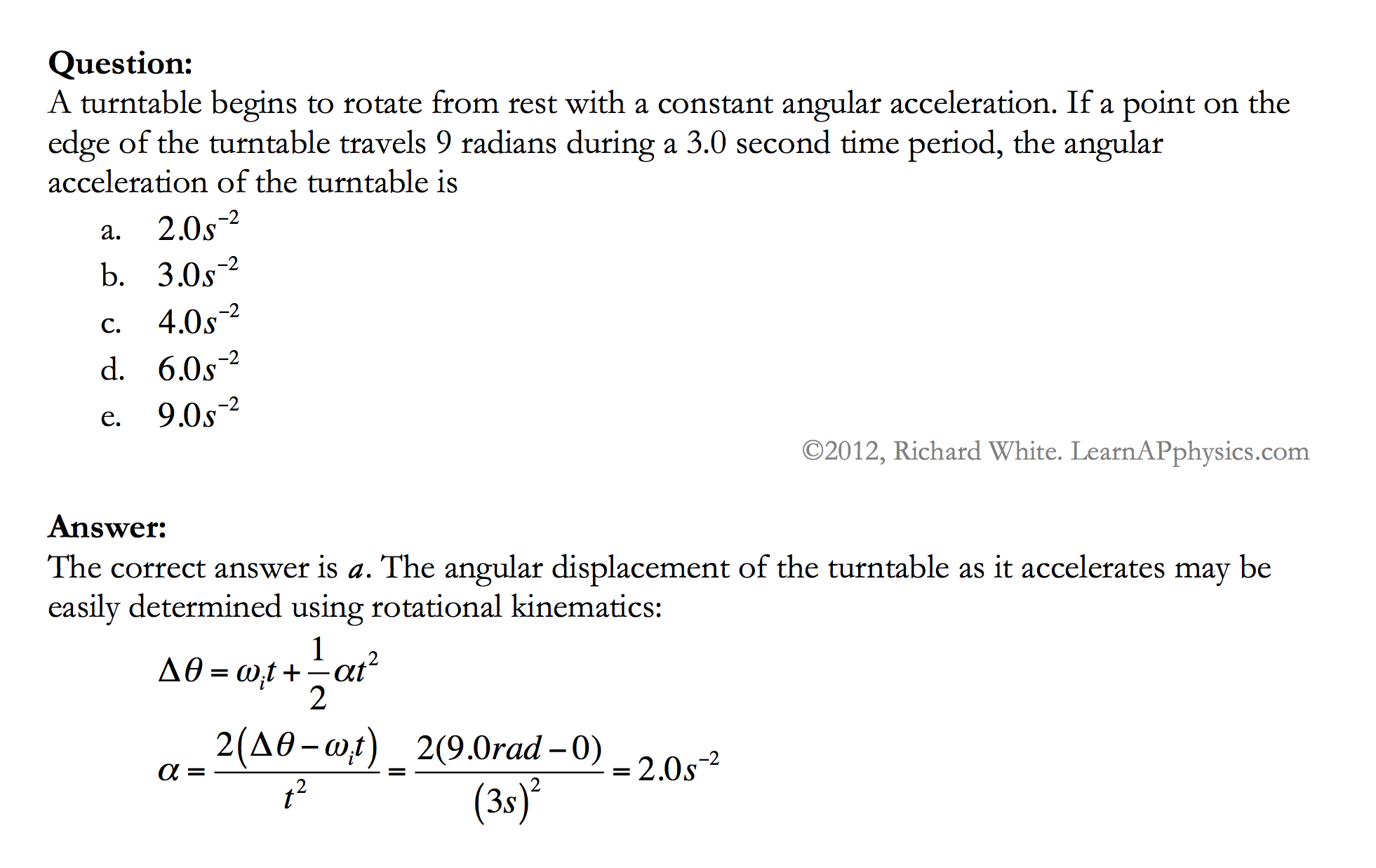 ---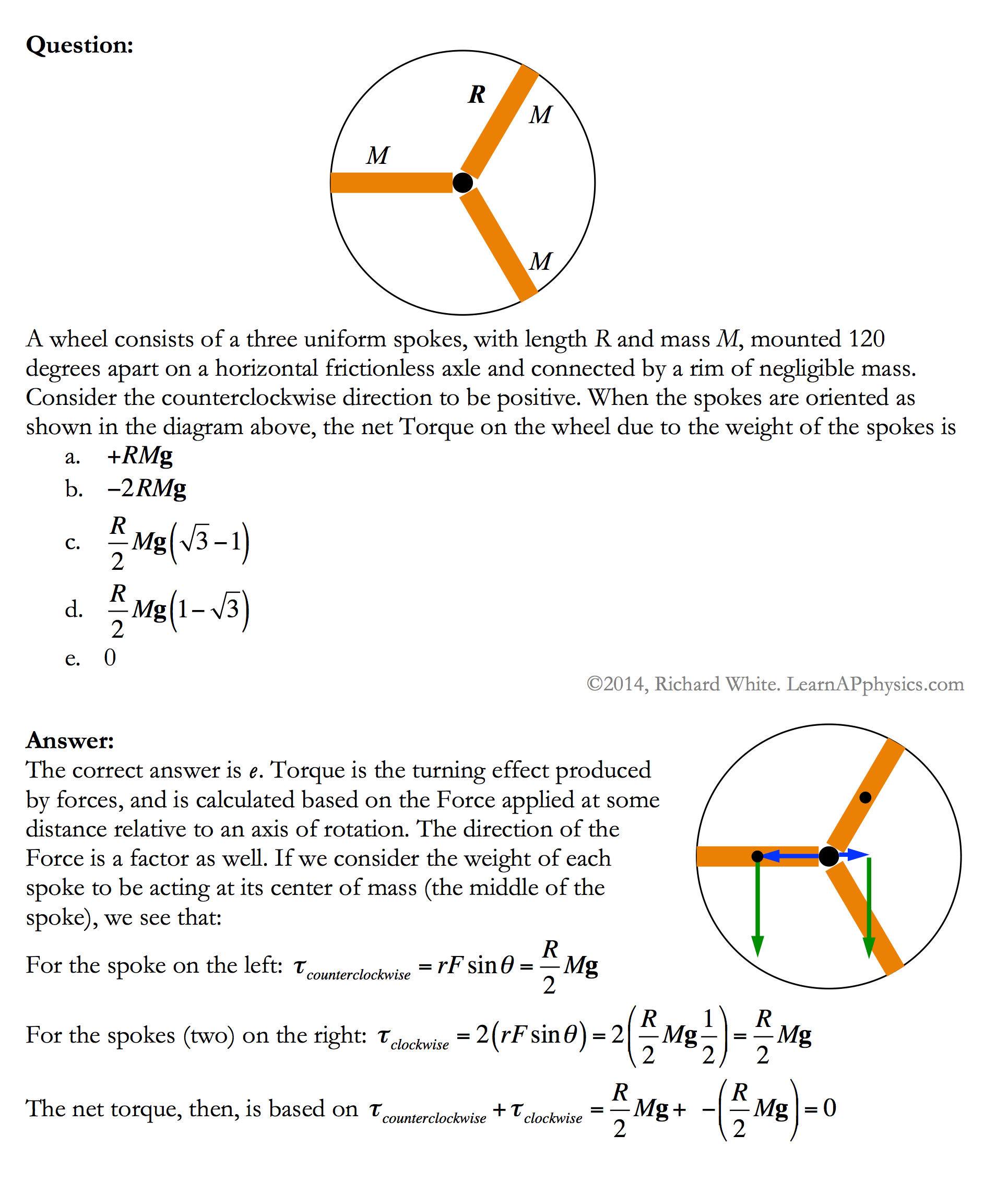 ---