AP Physics C - Oscillatory Motion
Get free, Daily Practice Problems!
LearnAPphysics tweets a Problem of the Day during the school year, August 15 - June 15. Follow @learnapphysics on Twitter to be notified of problems.
Enjoy your summer and we'll see you in the Fall!
Many systems in nature exhibit motion that periodically repeats itself. A special type of periodic motion is Simple Harmonic motion, which can be used to describe the motion of pendulums and mass-spring systems.
Oscillatory Motion Video Lessons
Harmonic Motion (Mechanical Universe, Episode 16)
Resonance (Mechanical Universe, Episode 17)
Waves (Mechanical Universe, Episode 18)

Multiple-Choice Practice Problems
Scroll down to see multiple choice practice problems in oscillation.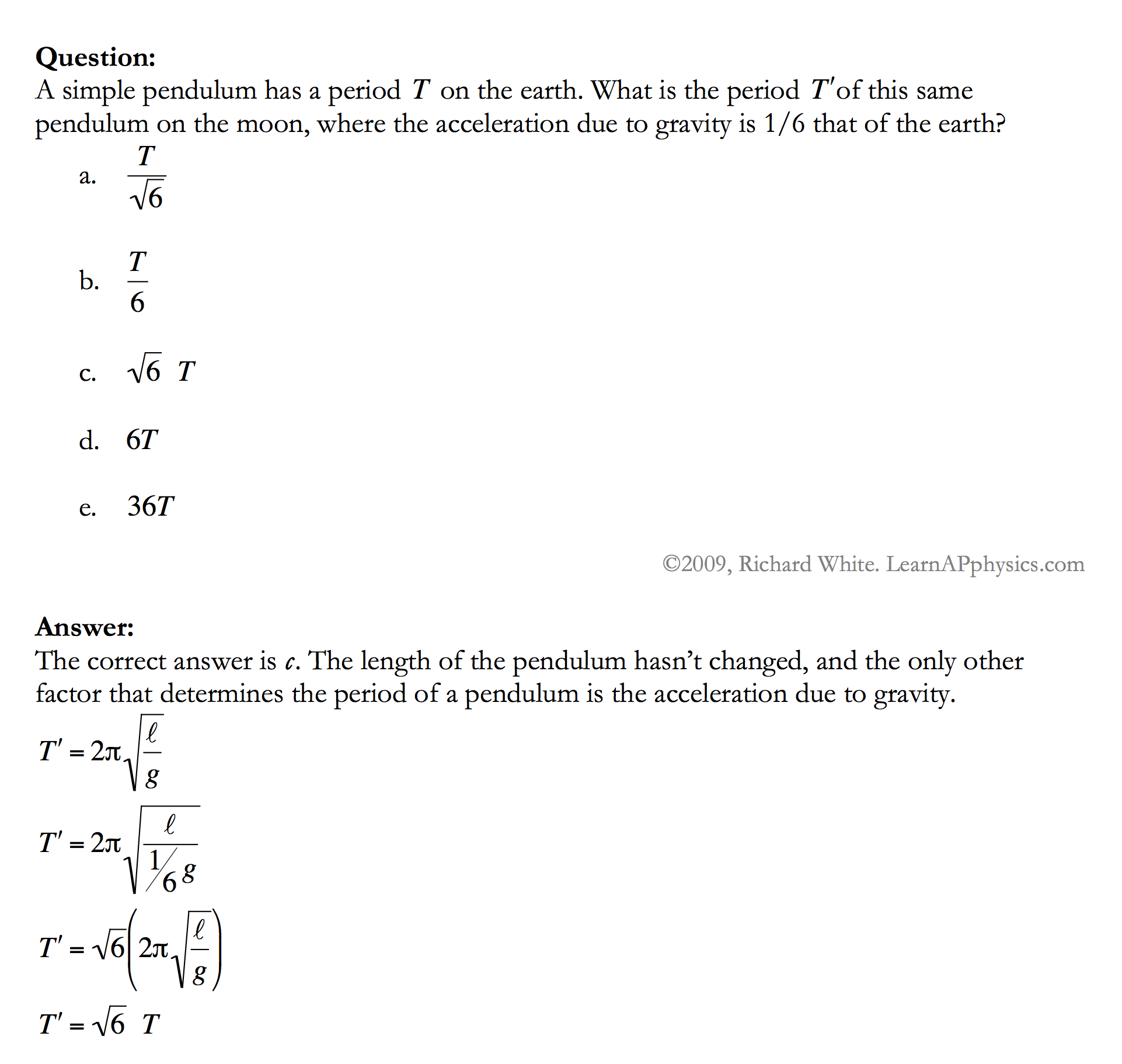 ---
---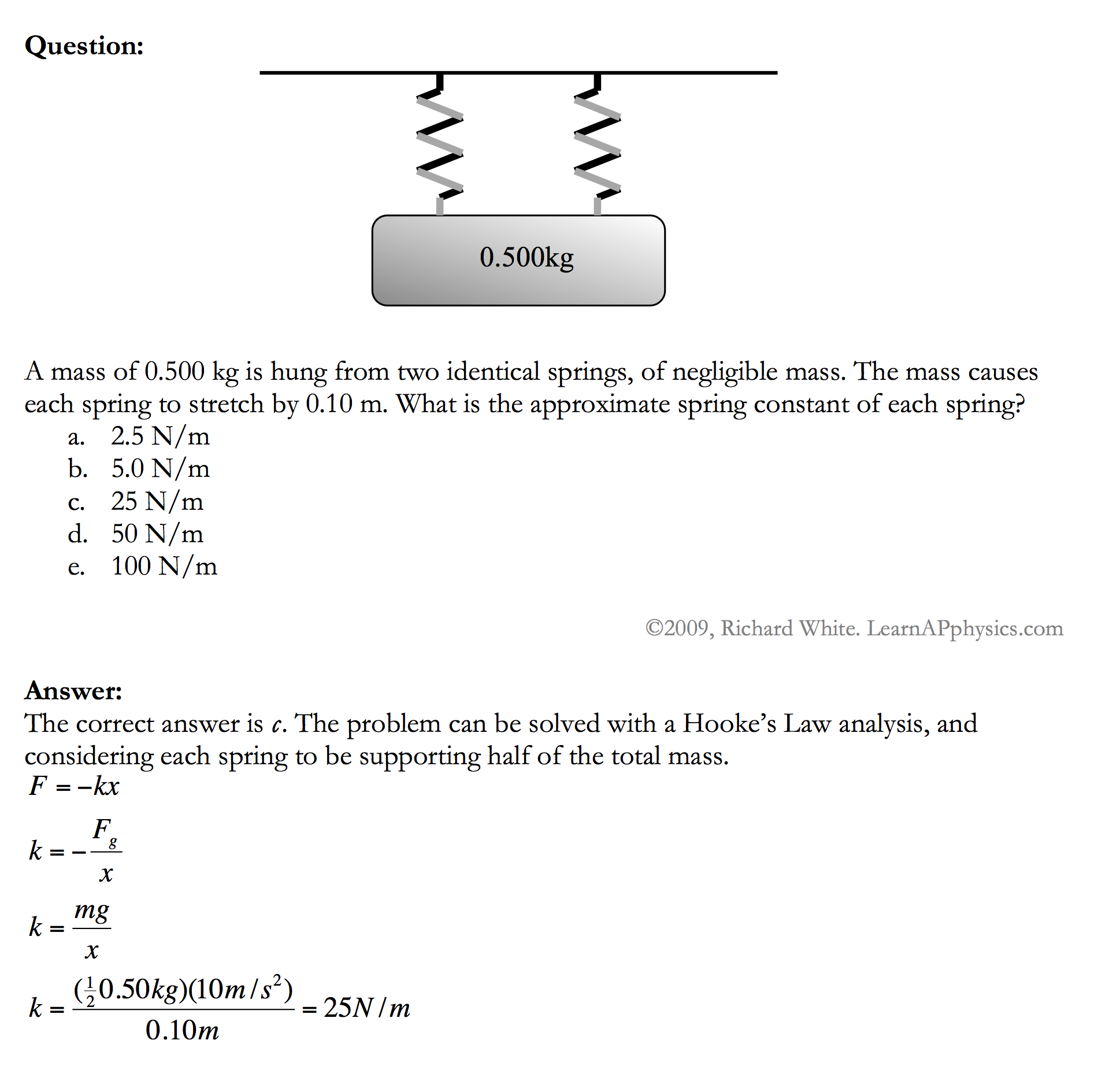 ---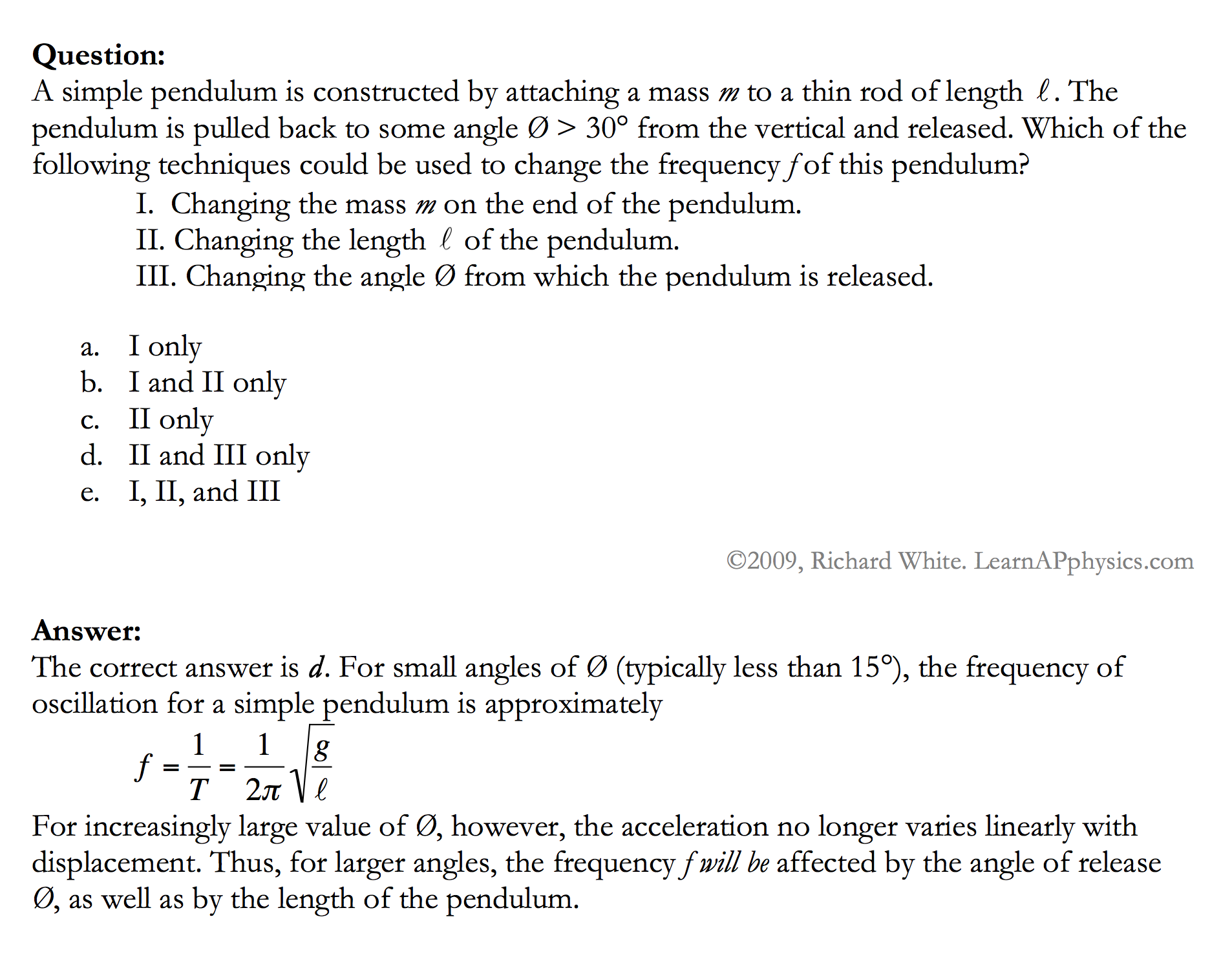 ---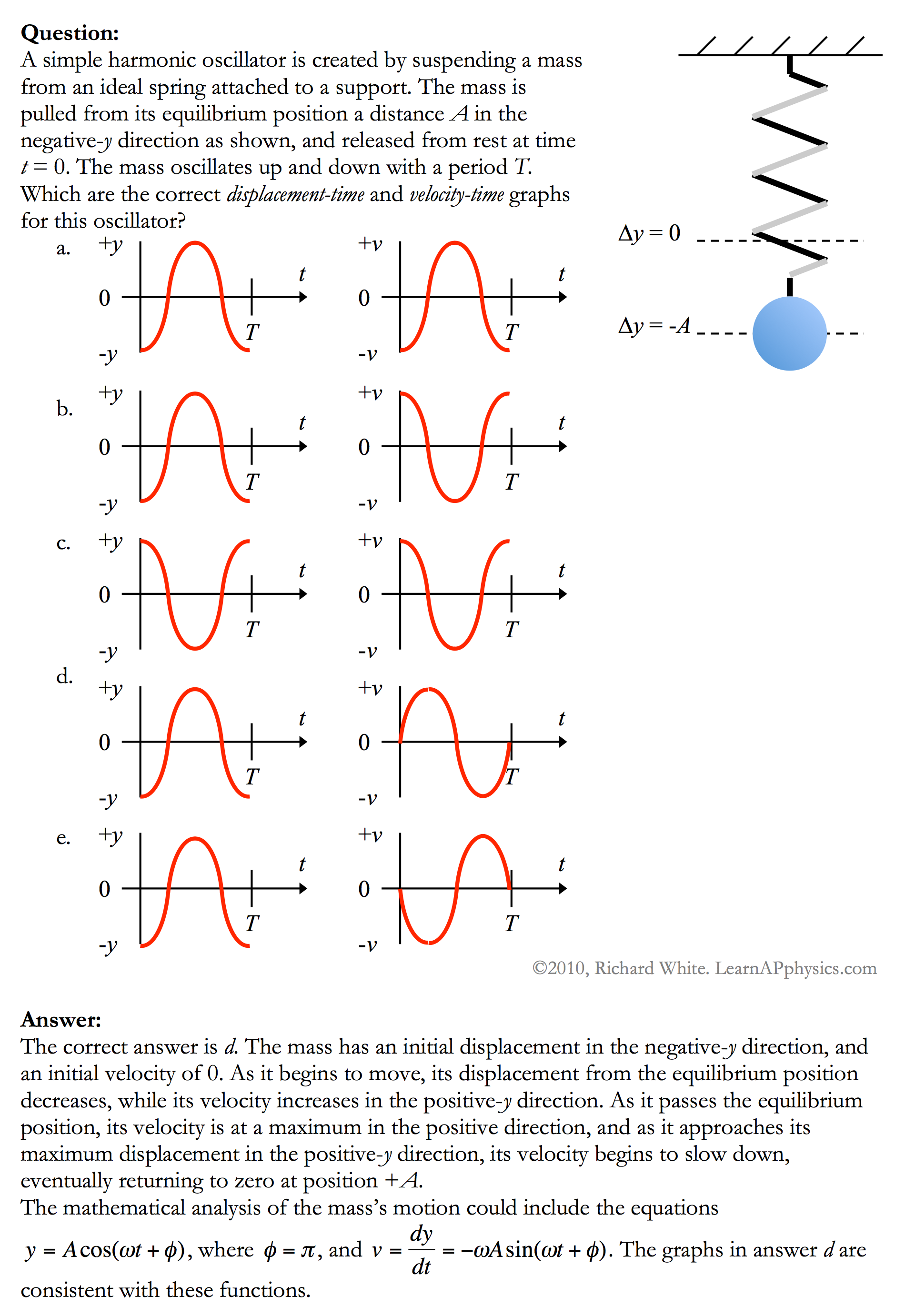 ---
---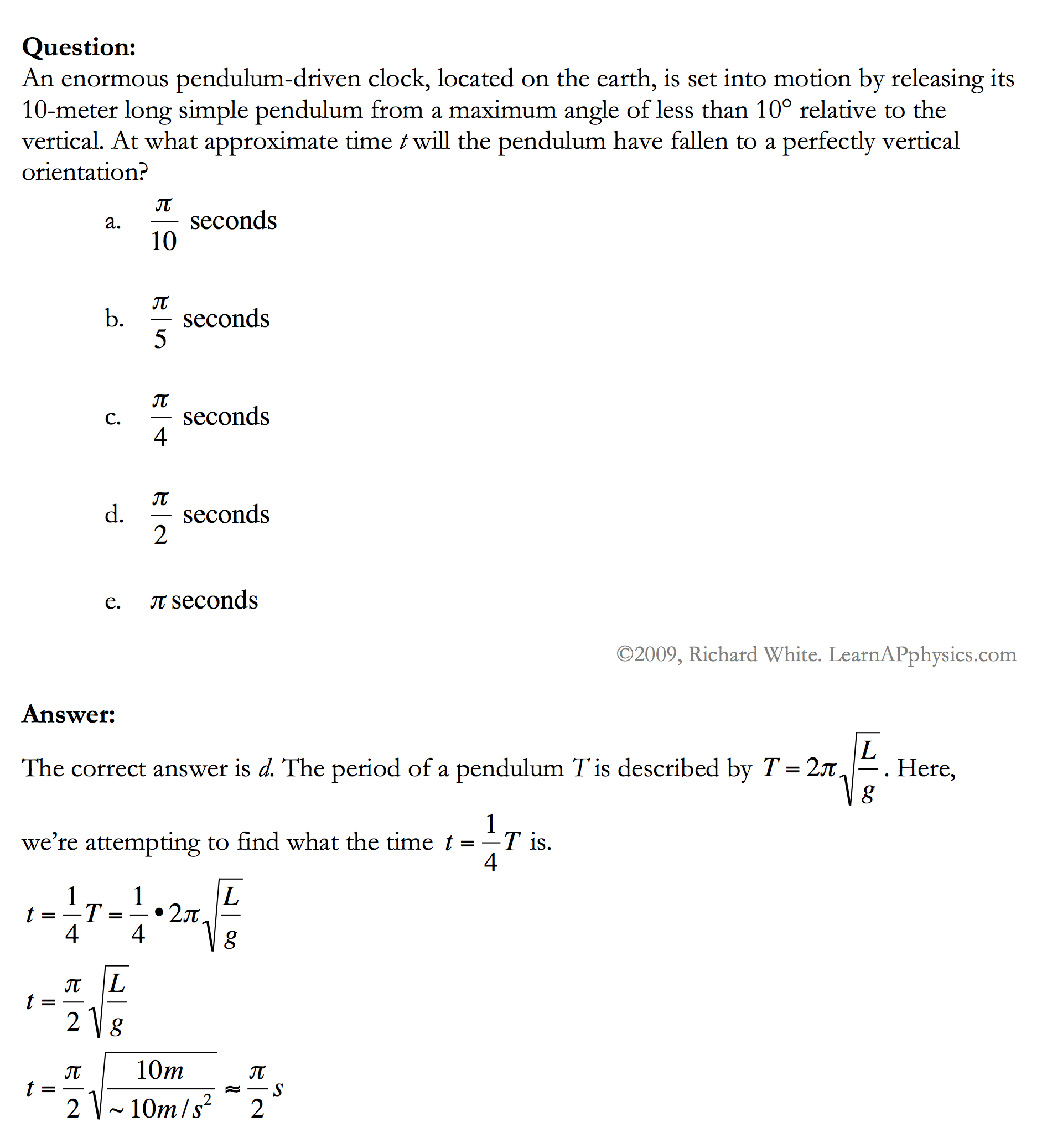 ---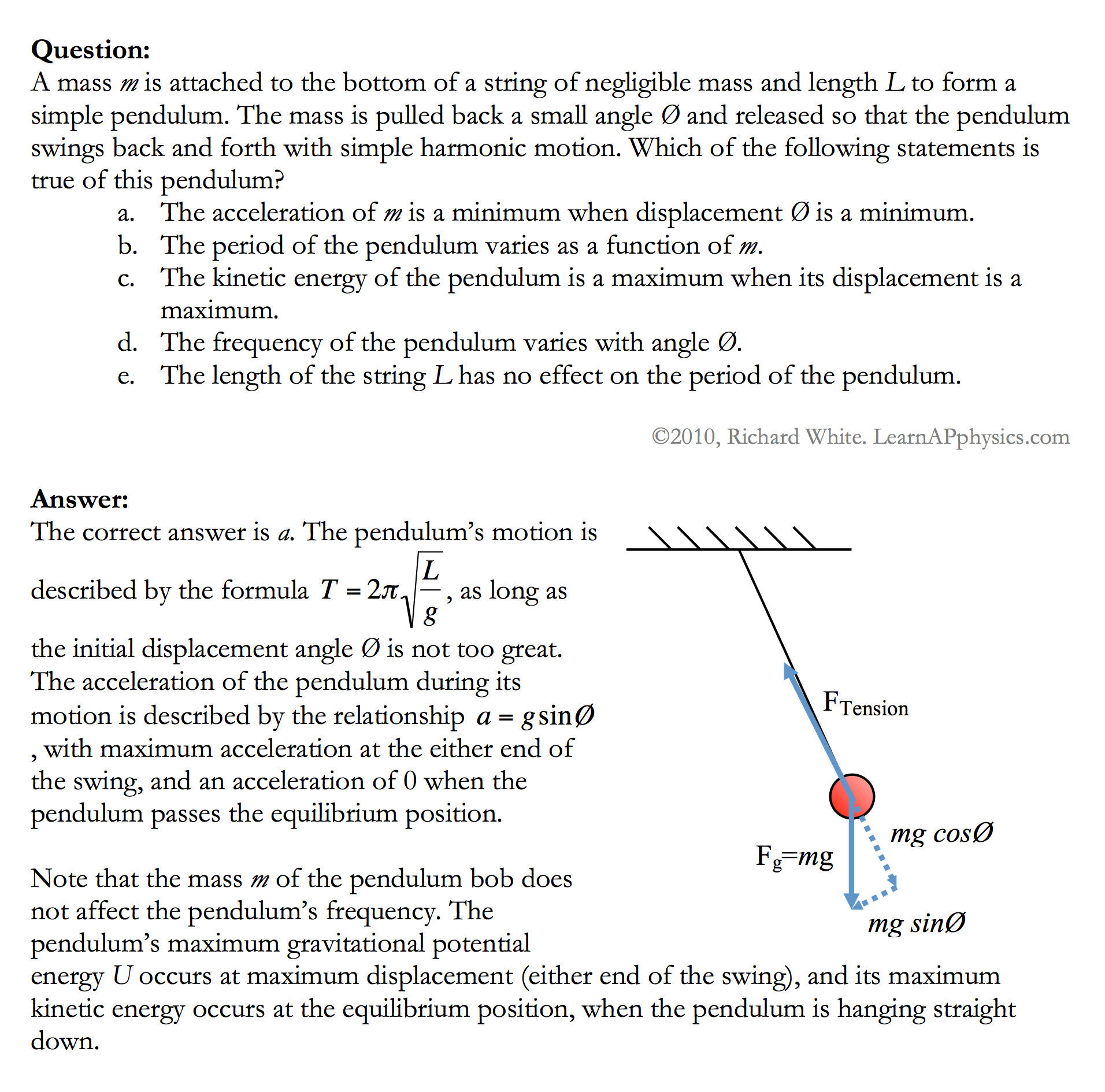 ---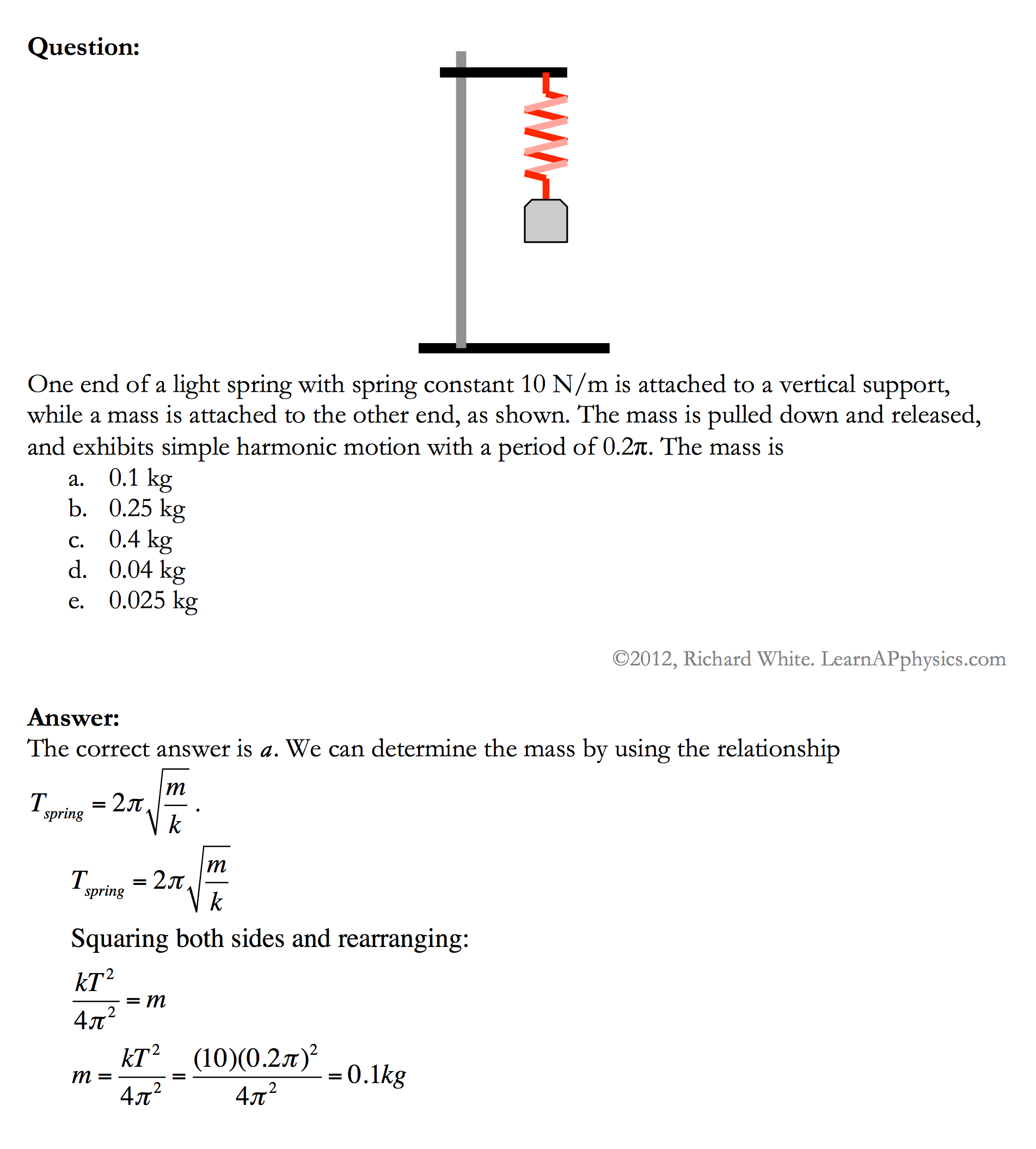 ---