AP Physics C - Momentum
Get free, Daily Practice Problems!
LearnAPphysics tweets a Problem of the Day during the school year, August 15 - June 15. Follow @learnapphysics on Twitter to be notified of problems.
Enjoy your summer and we'll see you in the Fall!
"Momentum" is a quantity that Newton originally referred to as a "quantity of motion"--a measure of an object's mass and velocity. In fact, Newton's Second Law wasn't stated in terms of a force's effect on accelerating a mass, but rather a force's effect on an object's momentum.
Conservation of Momentum Video Lessons
Conservation of Momentum
(Mechanical Universe, Episode 15)
Center of Mass (Monterey)
Impulse and Momentum (Monterey)
Conservation of Linear Momentum, Collisions (Monterey)
Multiple-Choice Practice Problems
Scroll down to see multiple choice practice problems in Impulse, Momentum, Conservation of Momentum, and Center of Mass.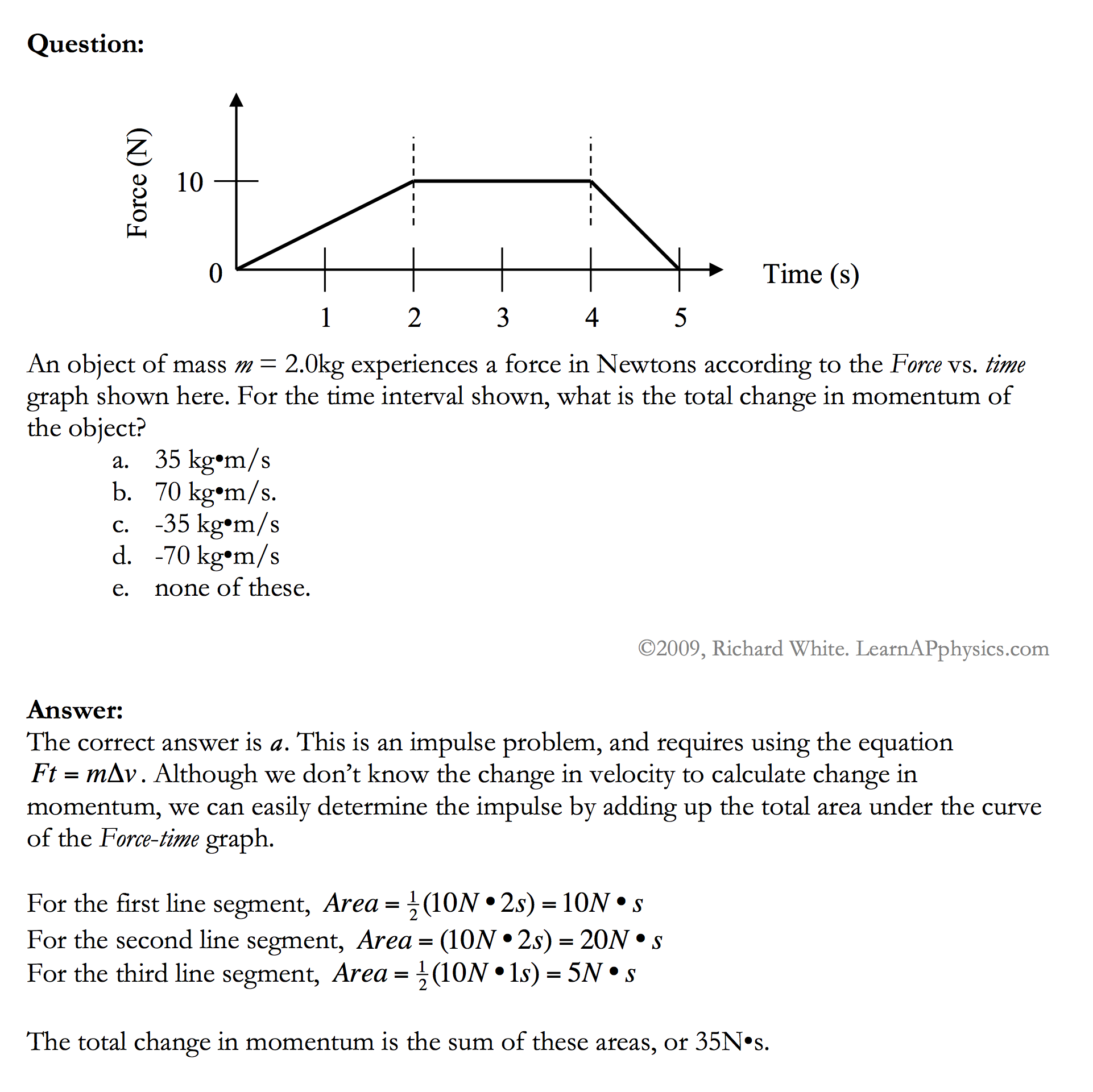 ---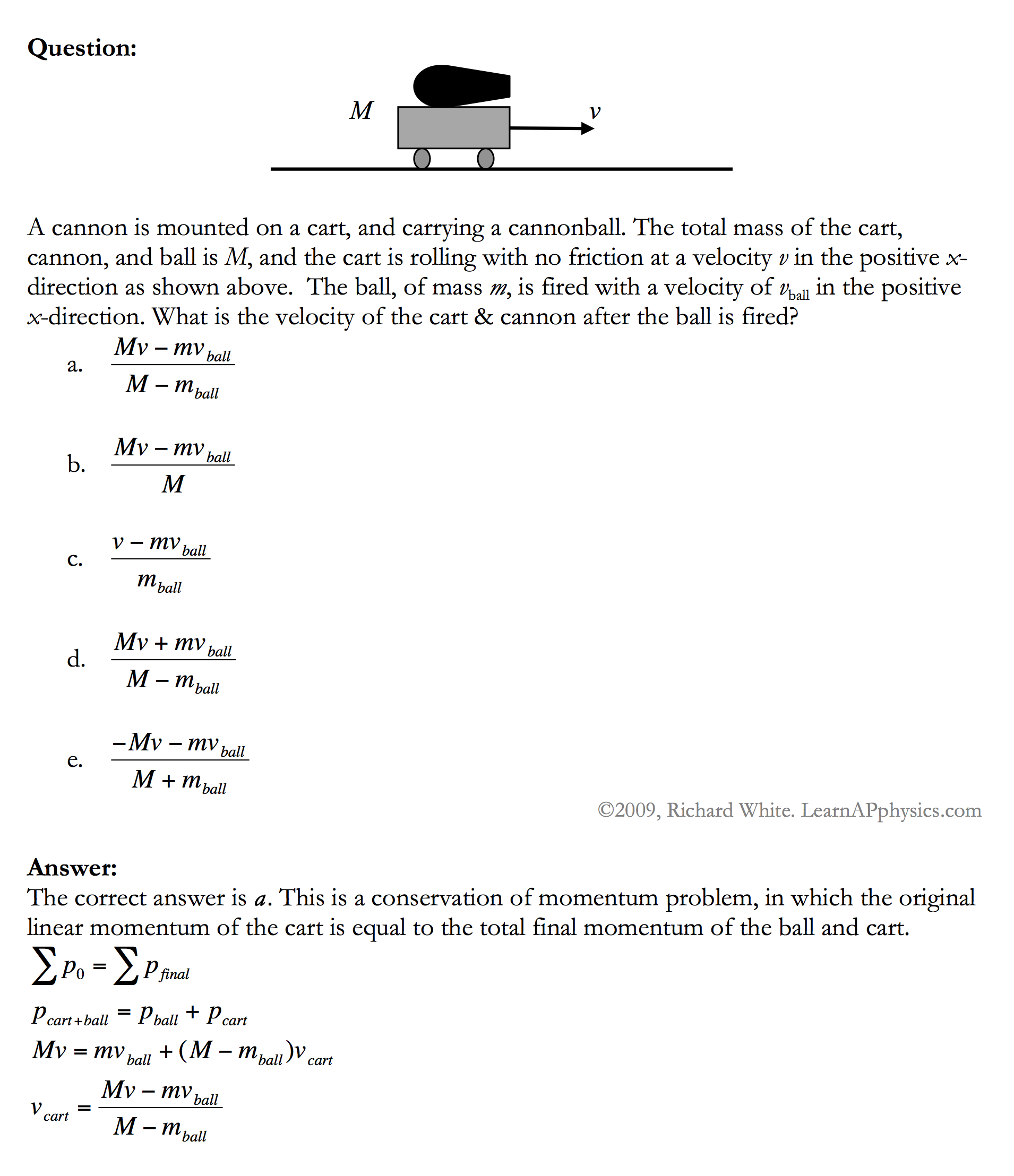 ---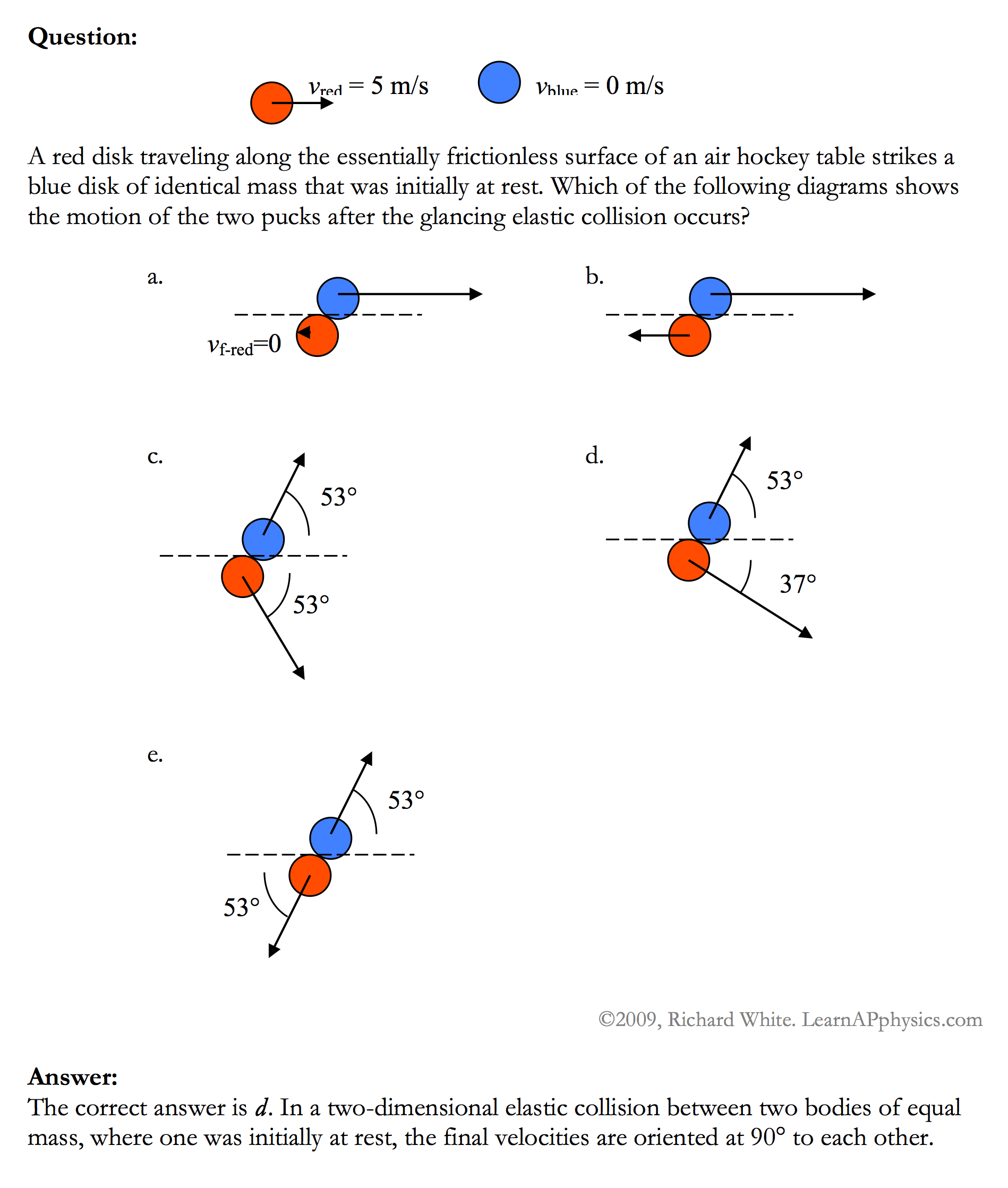 ---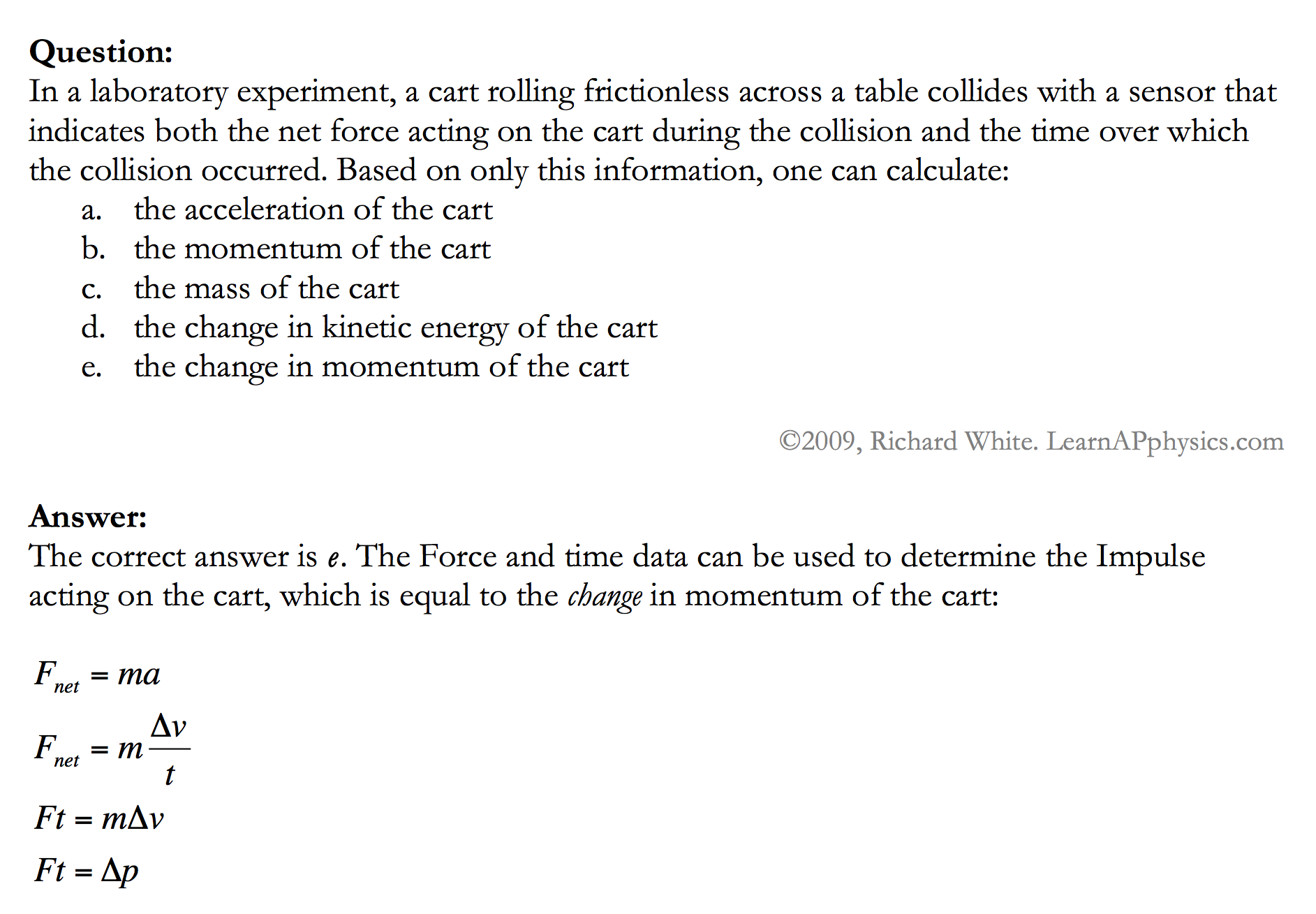 ---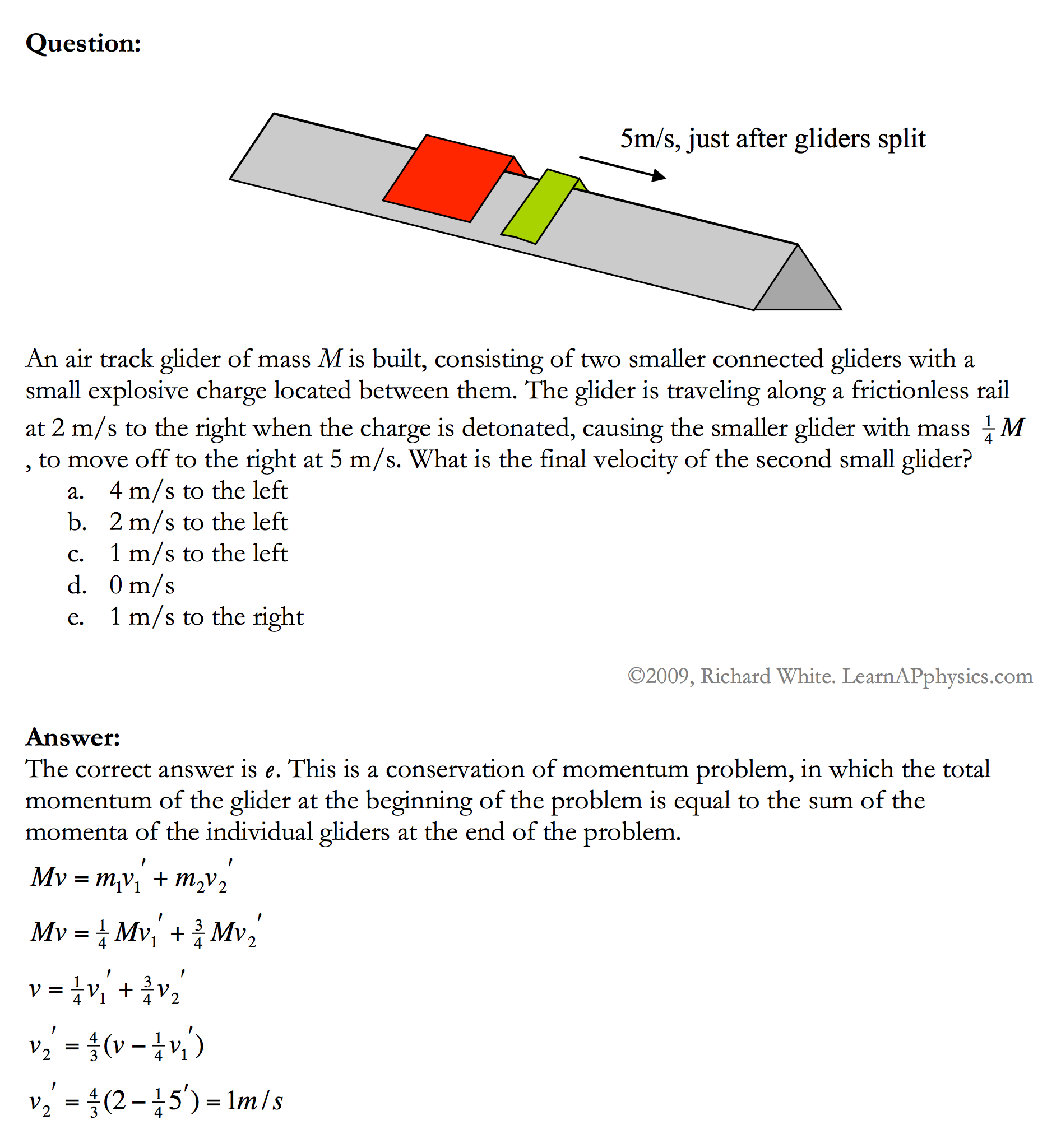 ---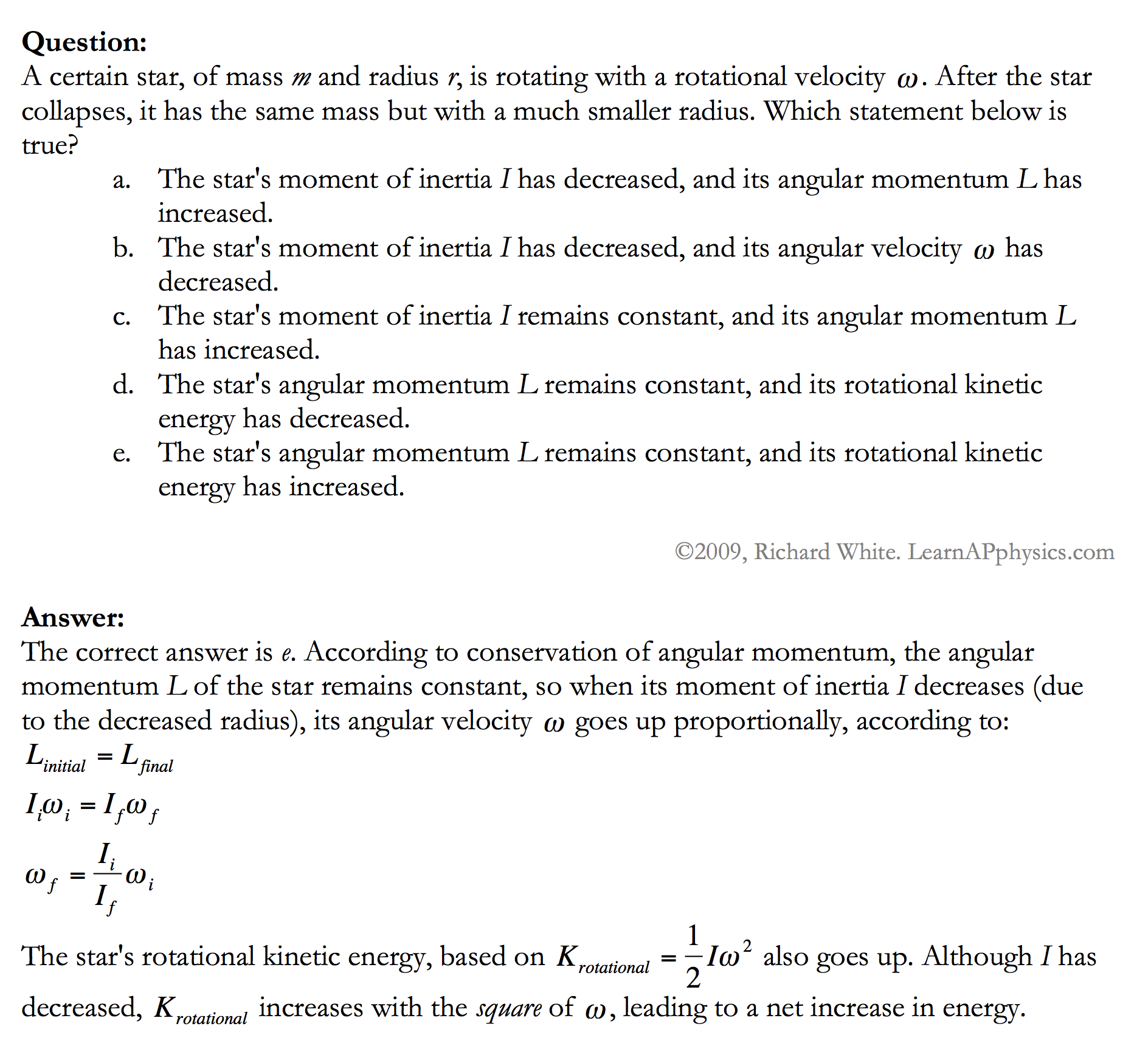 ---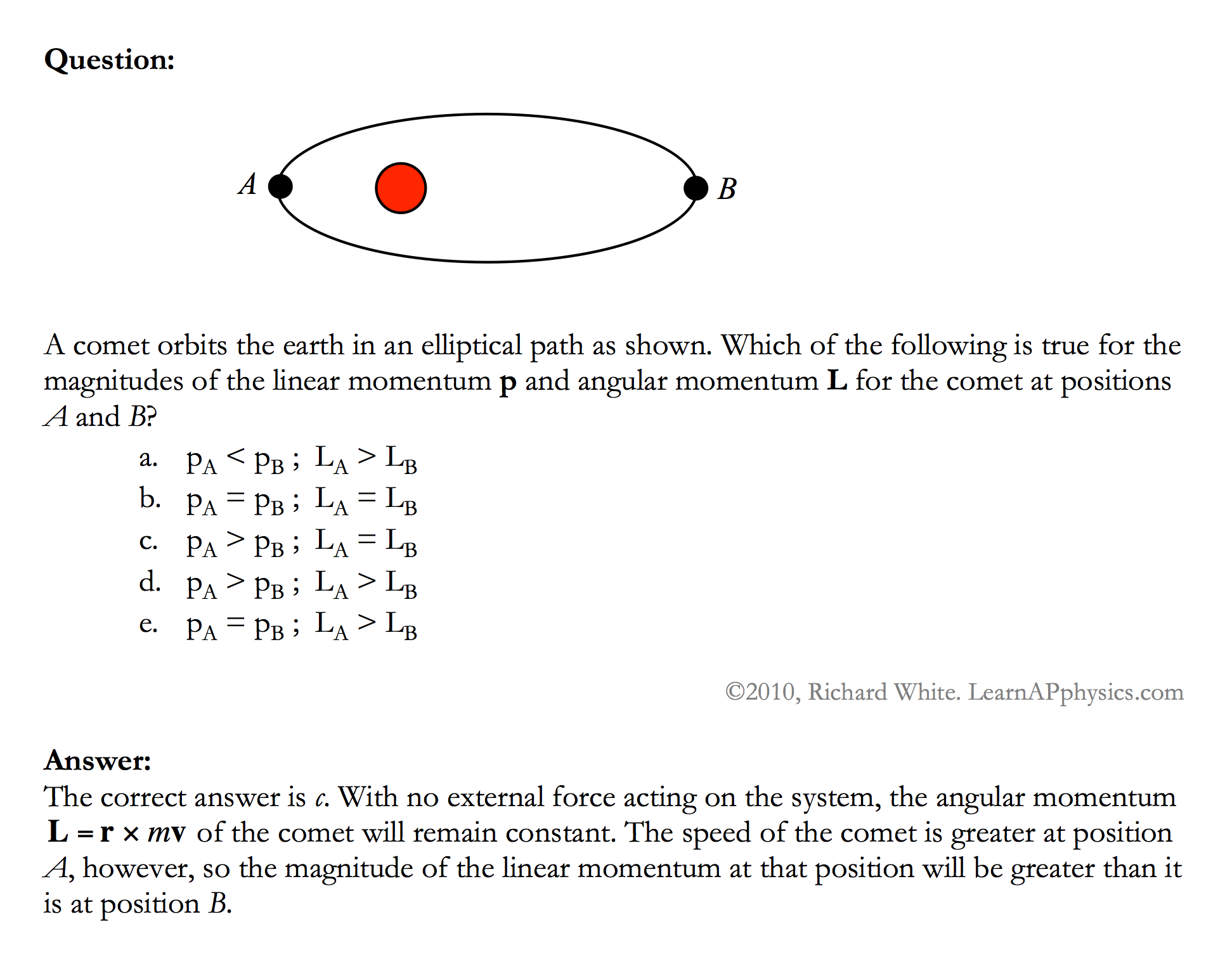 ---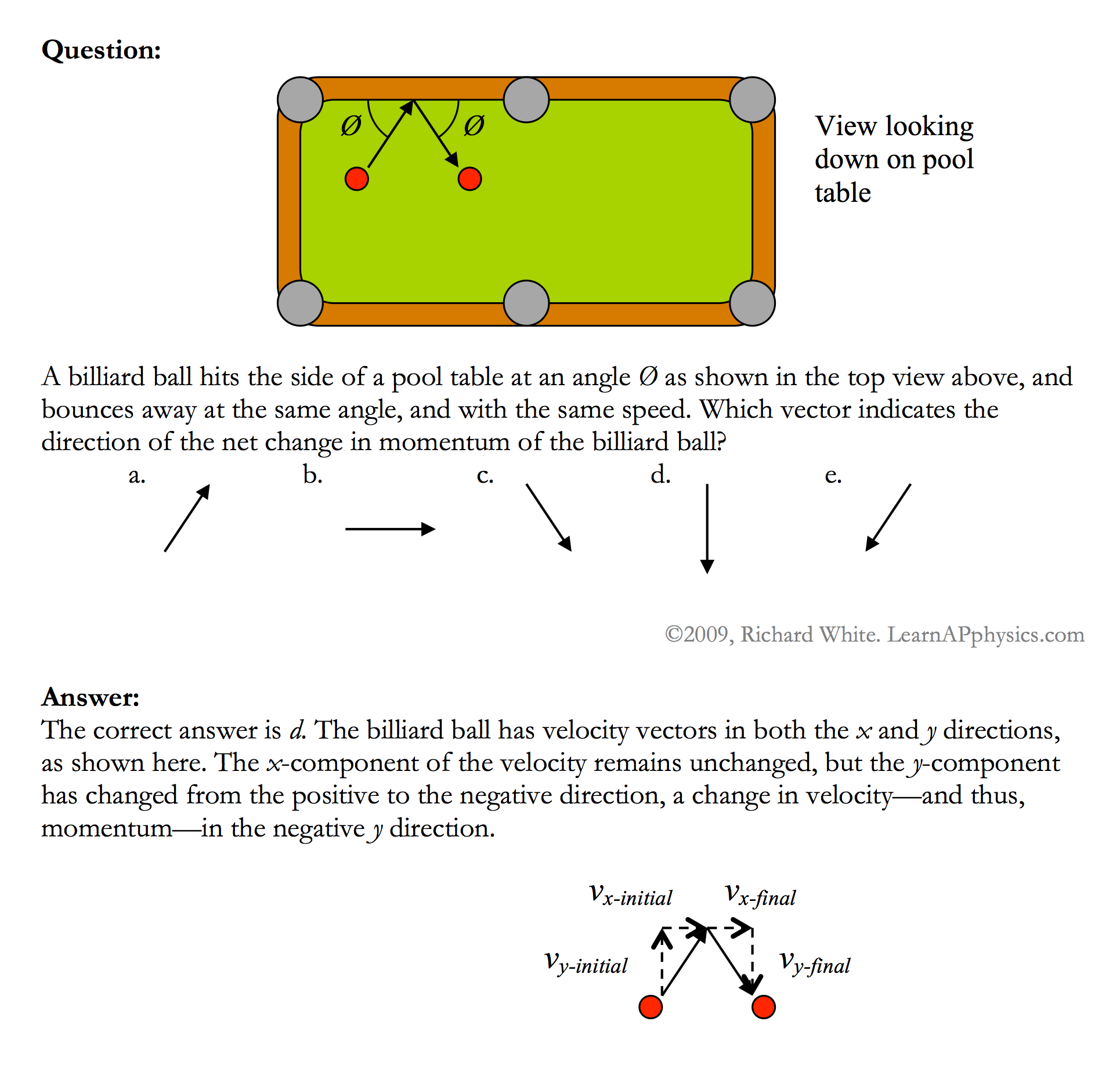 ---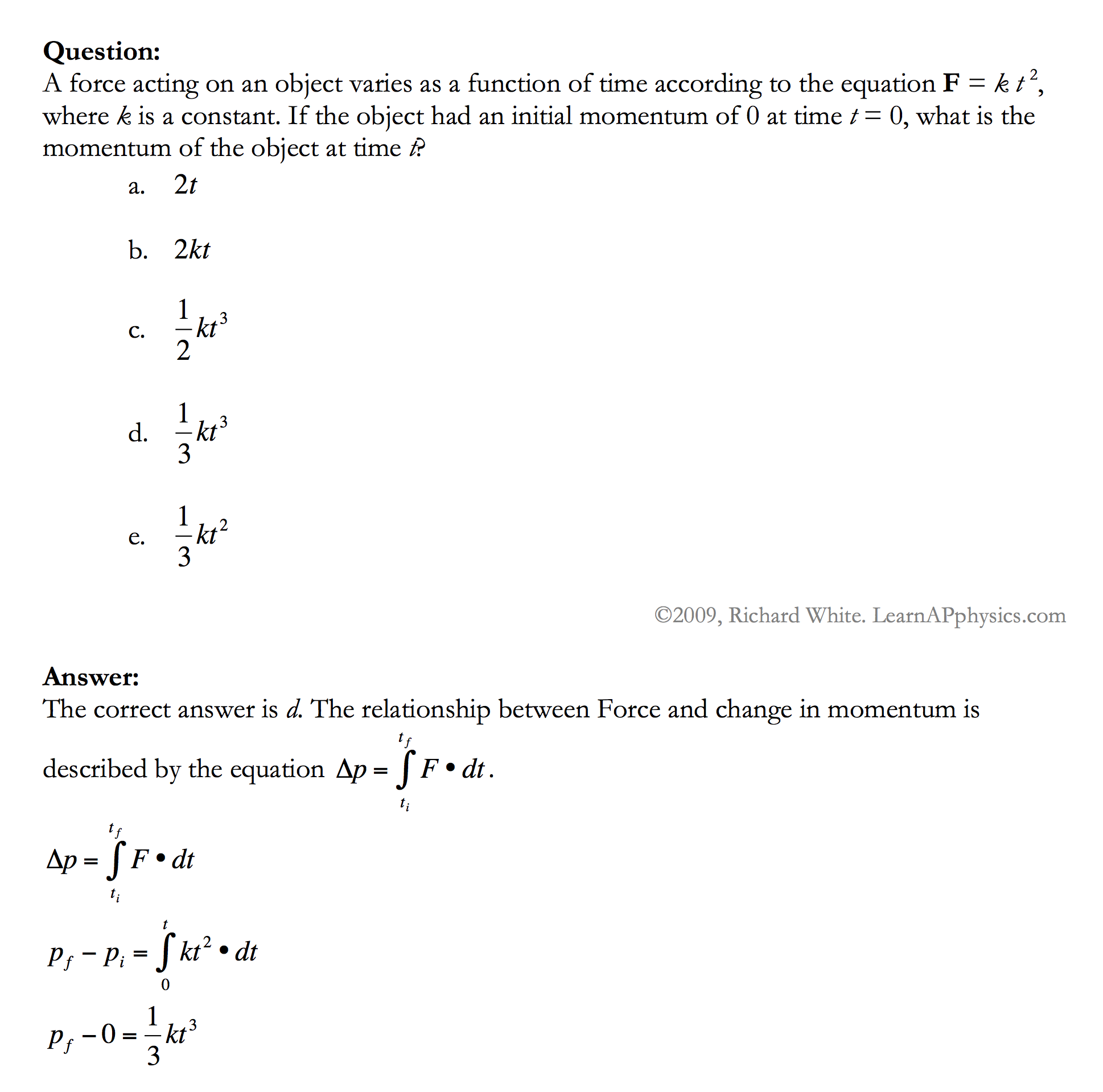 ---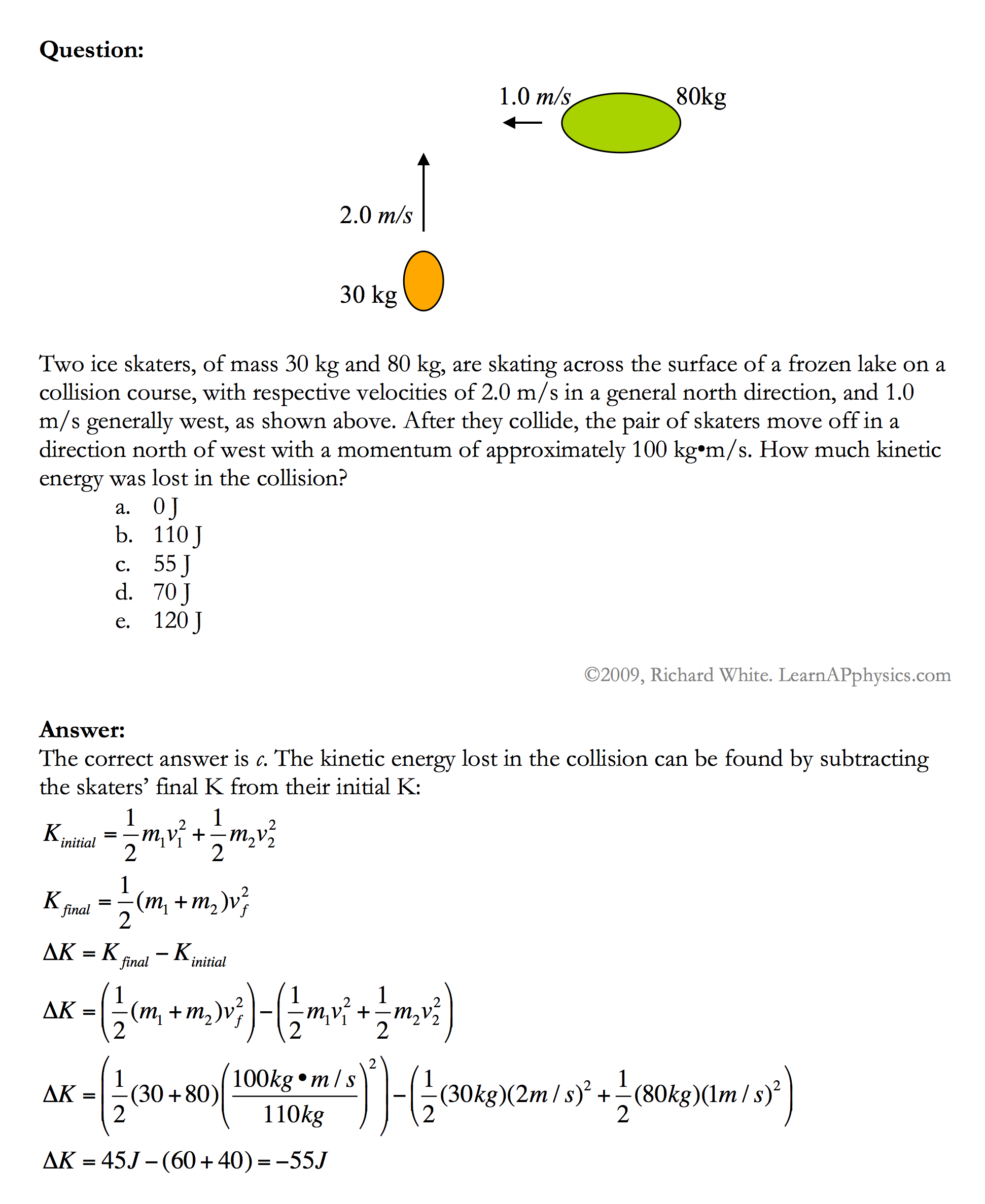 ---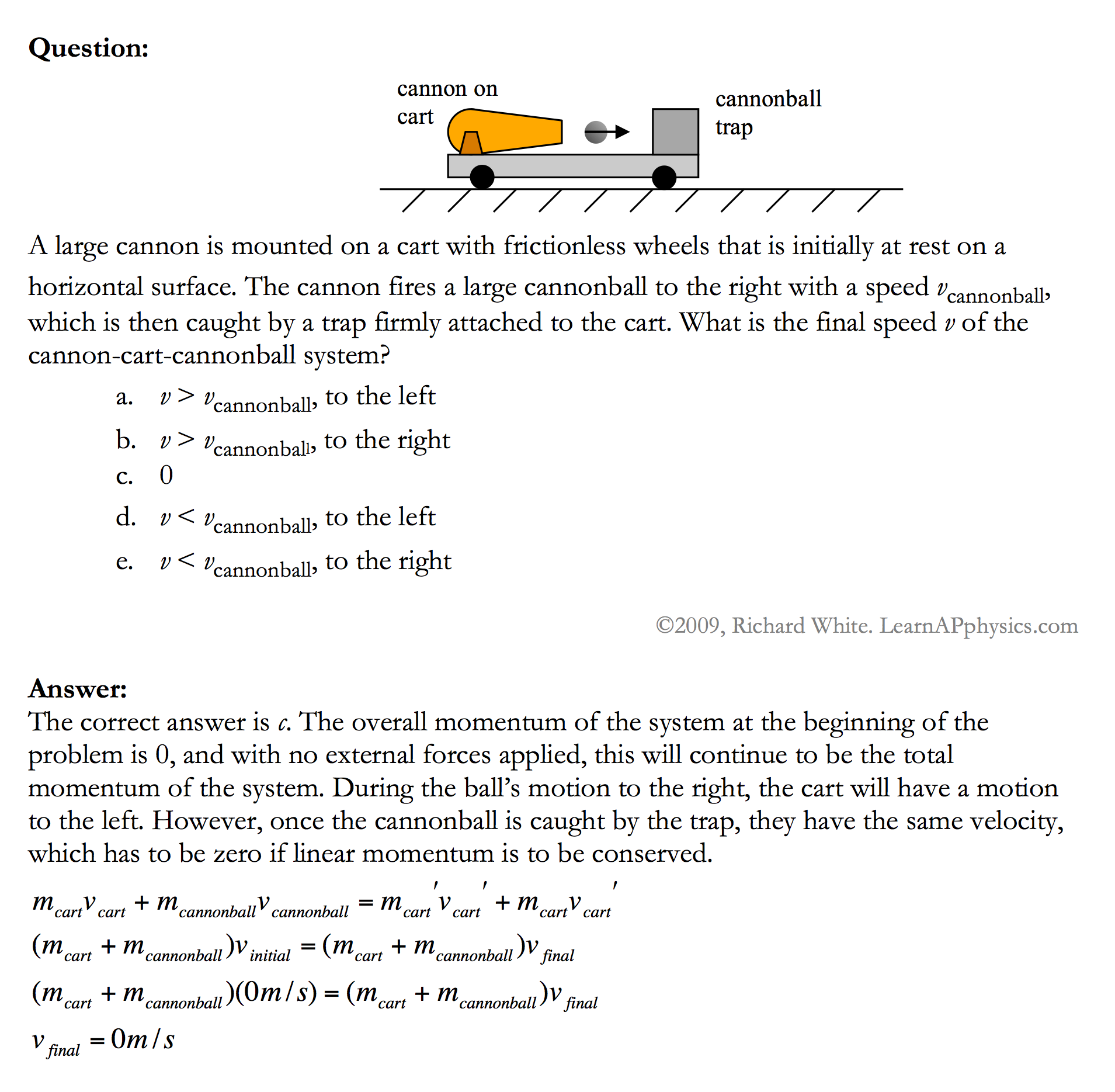 ---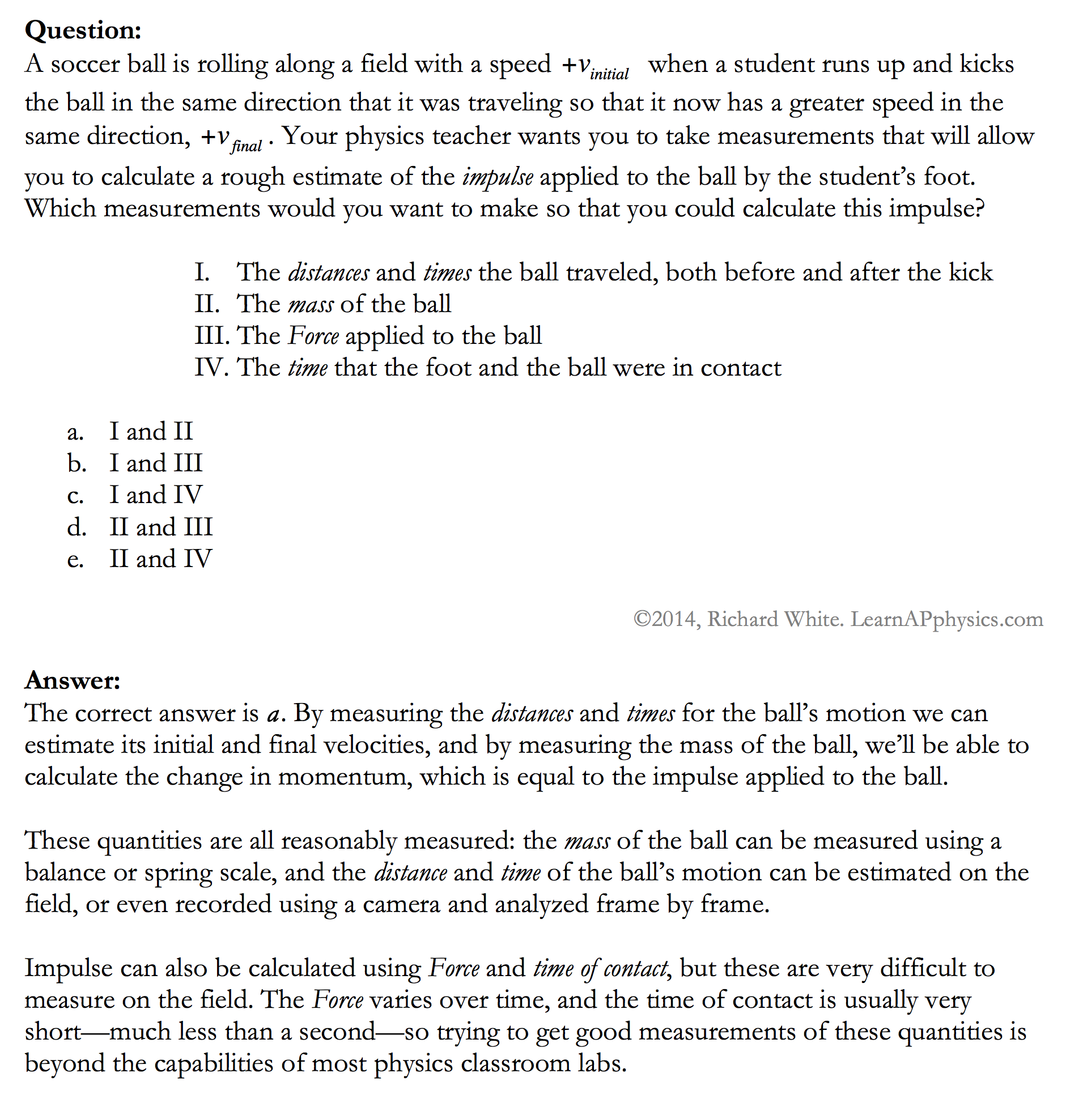 ---