AP Physics C - Capacitance
Capacitance refers to the ability to store charge. It exists for any charged body, and can be downright dangerous if not handled correctly.
Capacitance Video Lessons
Capacitance and Potential (Mechanical Universe, Episode 30)

Multiple-Choice Practice Problems
Scroll down to see multiple choice practice problems in capacitance.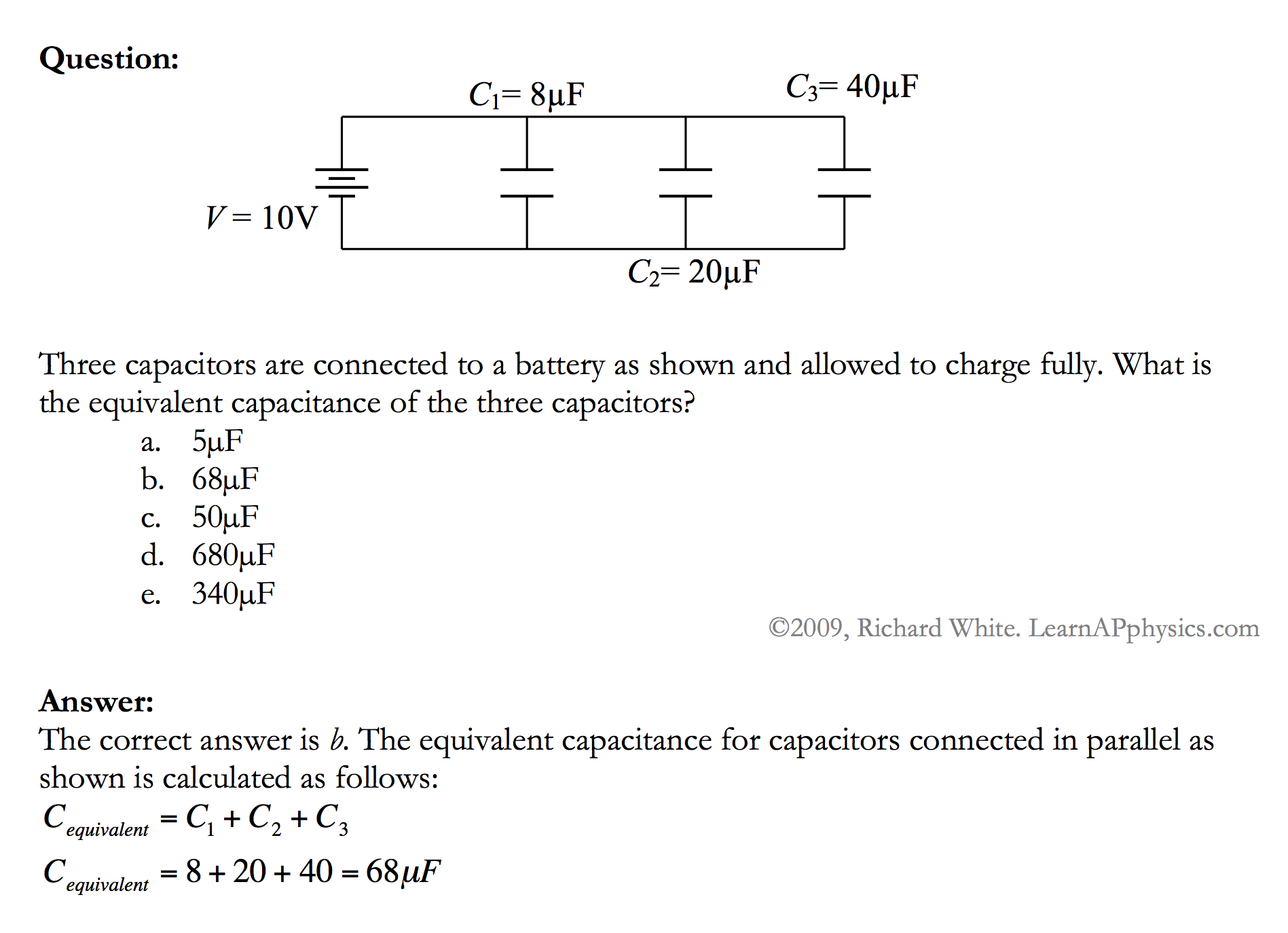 ---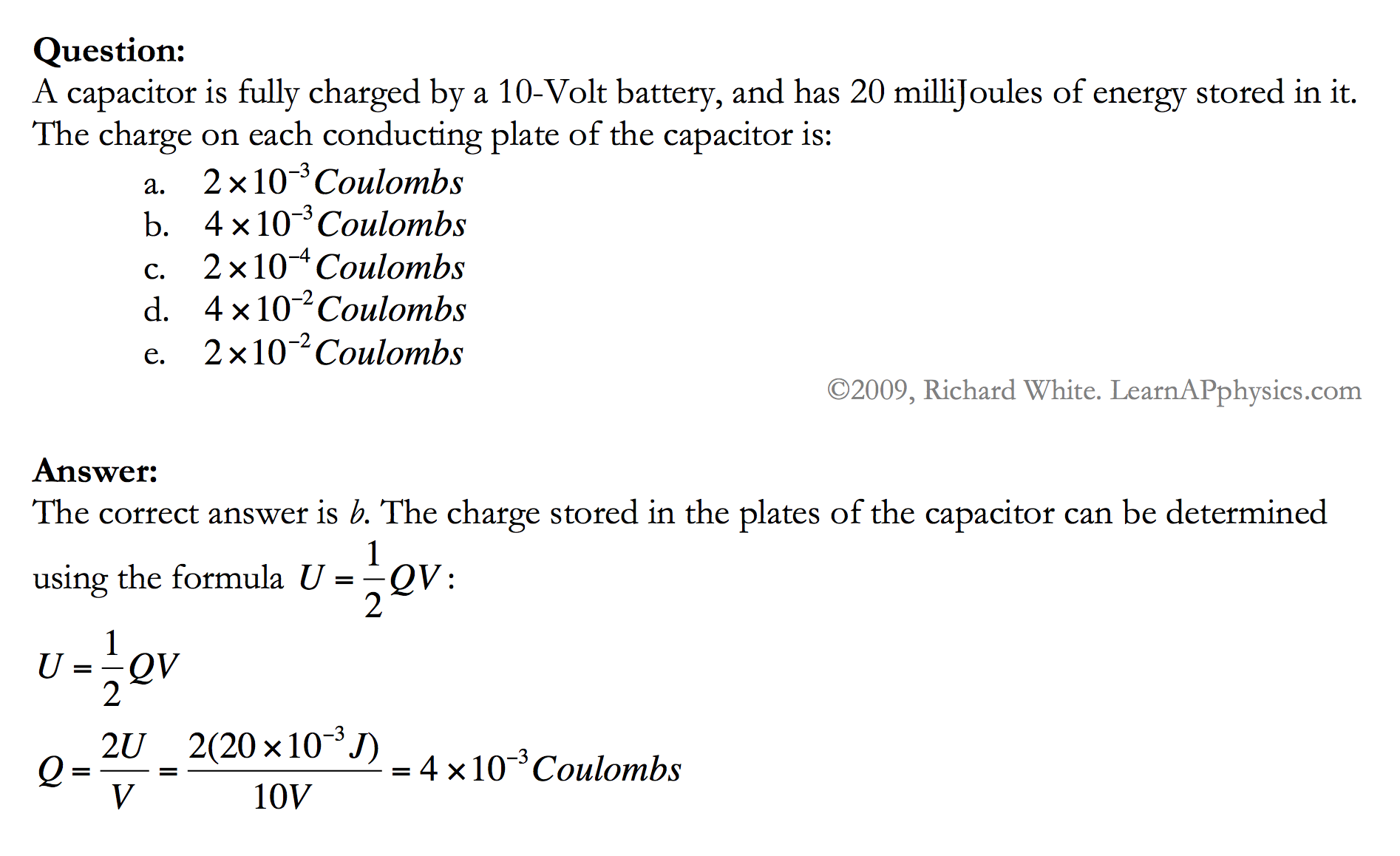 ---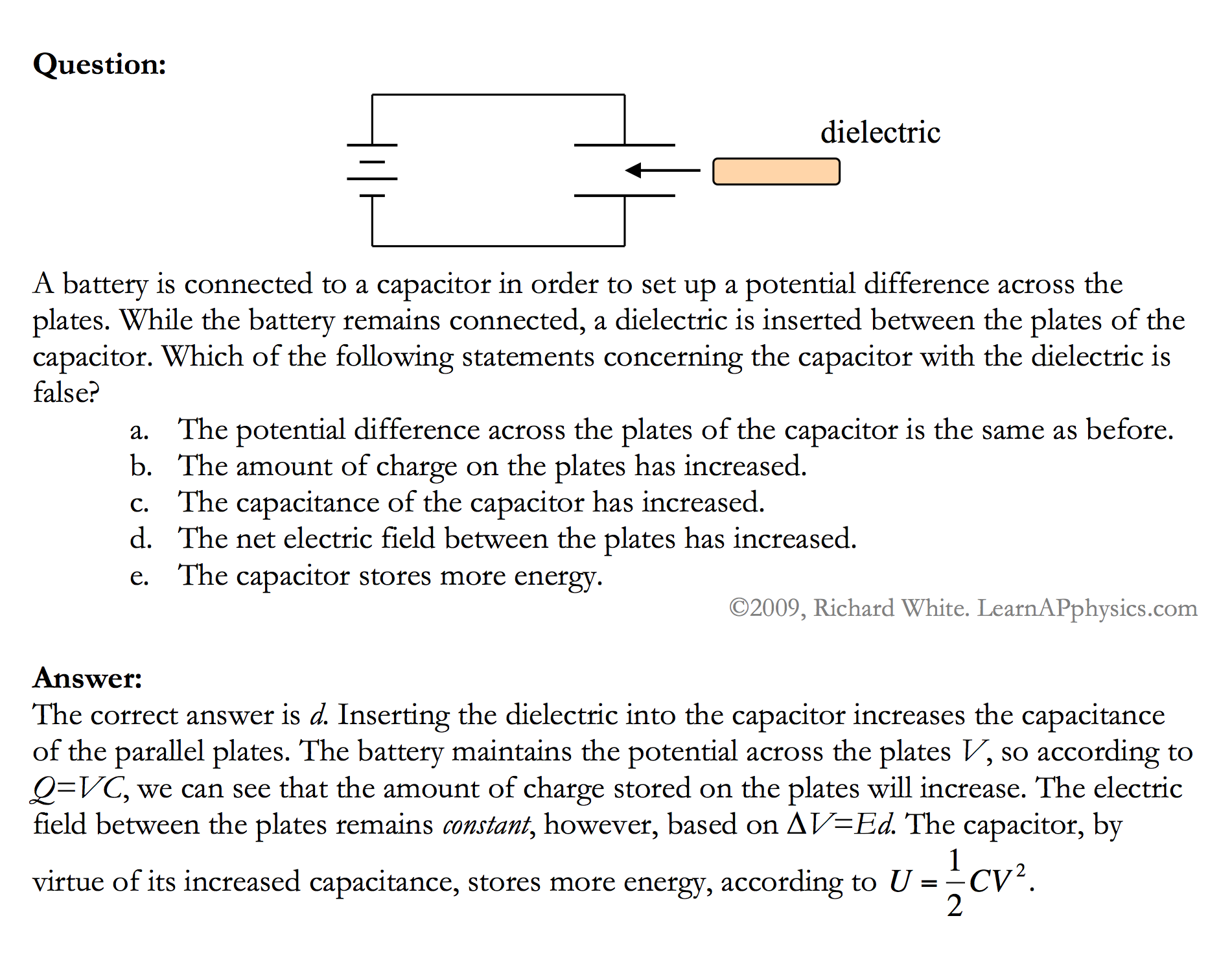 ---
---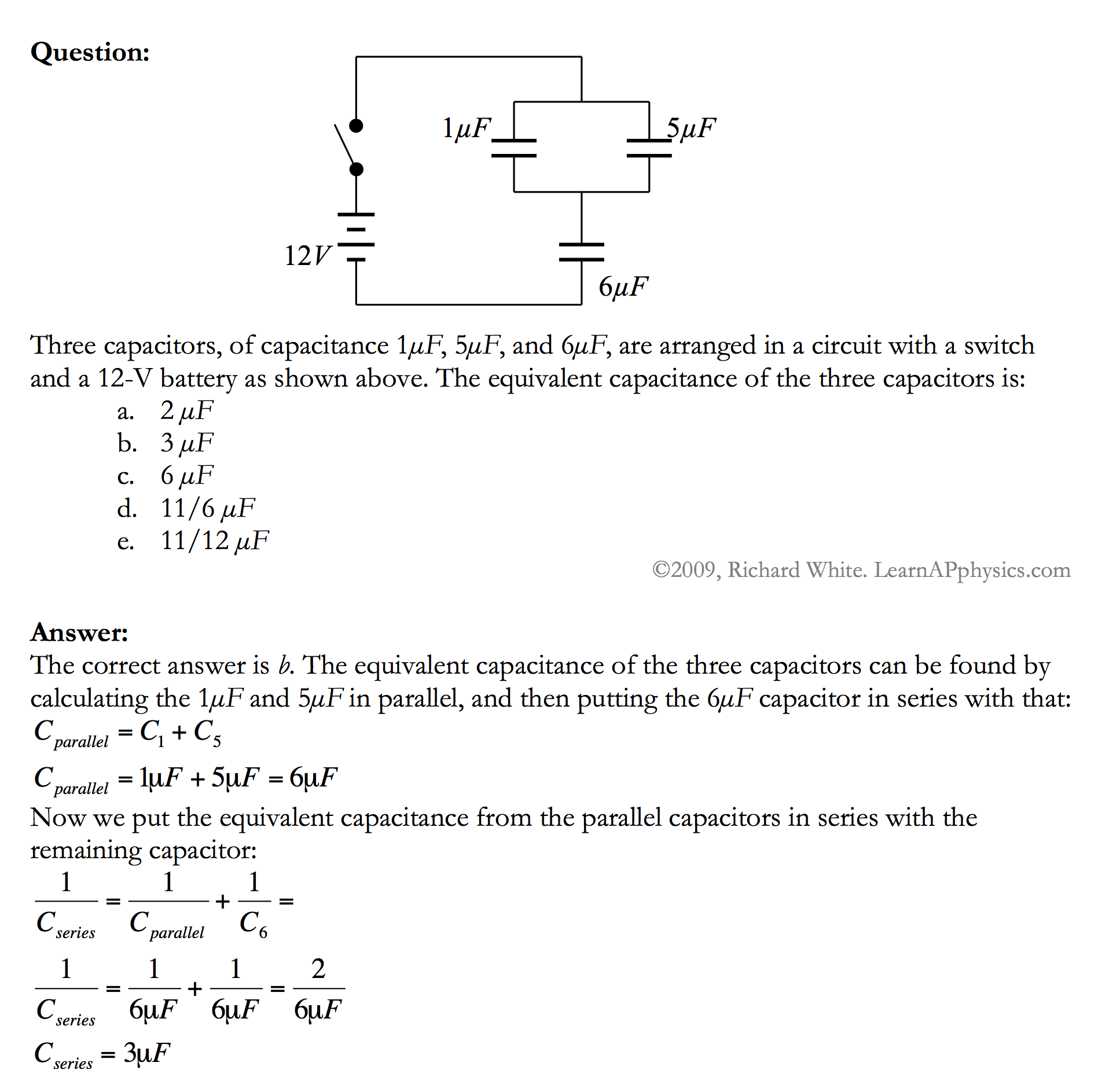 ---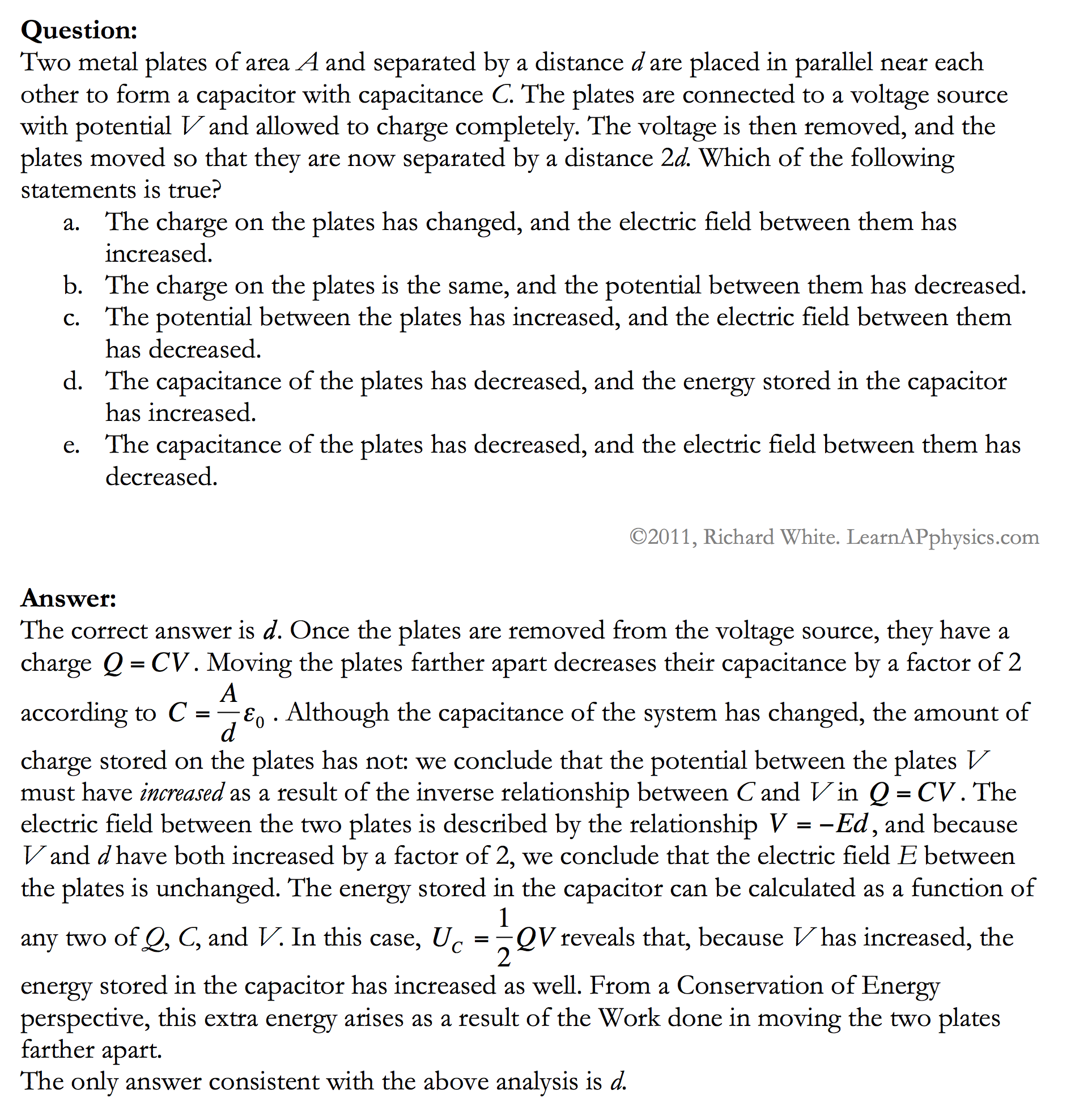 ---