AP Physics 1 & 2 - Kinematics
Get free, Daily Practice Problems!
LearnAPphysics tweets a Problem of the Day during the school year, August 15 - June 15. Follow @learnapphysics on Twitter to be notified of problems.
Kinematics is the study of how objects move. Armed with data on an object's position at every point in time, we can go on to determine its velocity and acceleration as well.
Kinematics Video Lessons
Vectors
(Mechanical Universe, Episode 5)
The Law of Falling Bodies
(Mechanical Universe, Episode 2)
Motion in One Dimension (Monterey)
Motion in Two Dimensions (Monterey)
Multiple-Choice Practice Problems
Scroll down to see multiple choice practice problems in kinematics.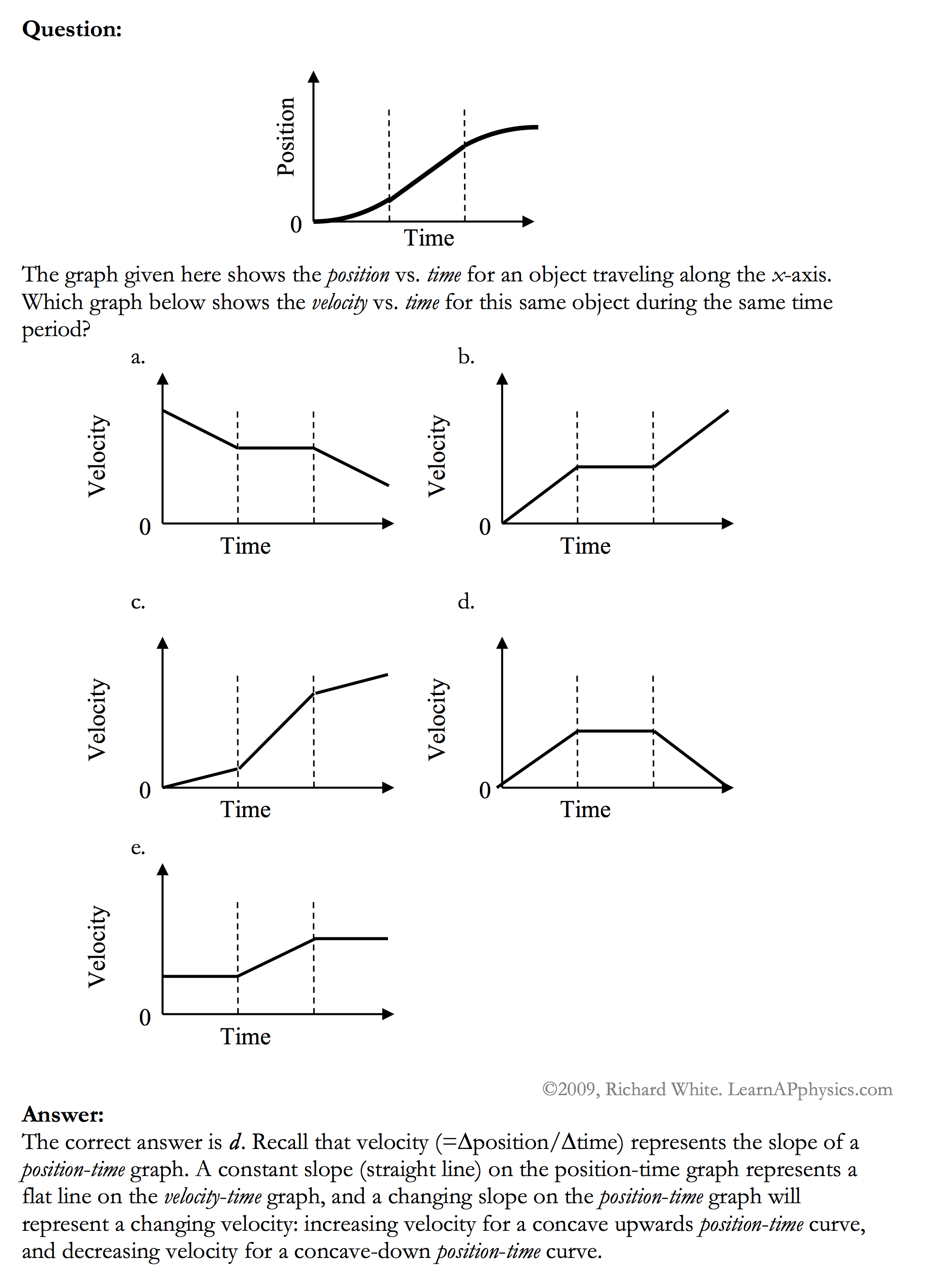 ---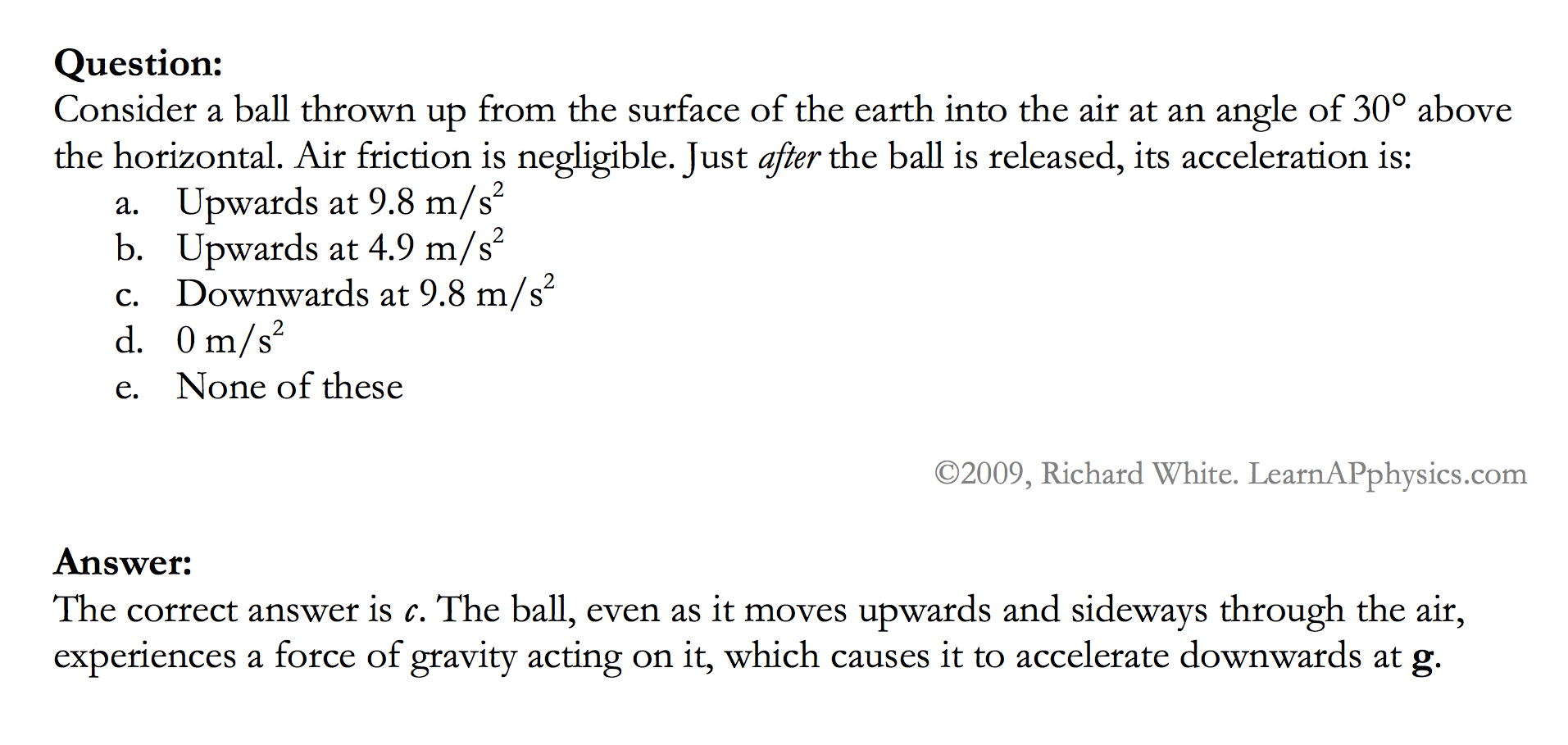 ---
---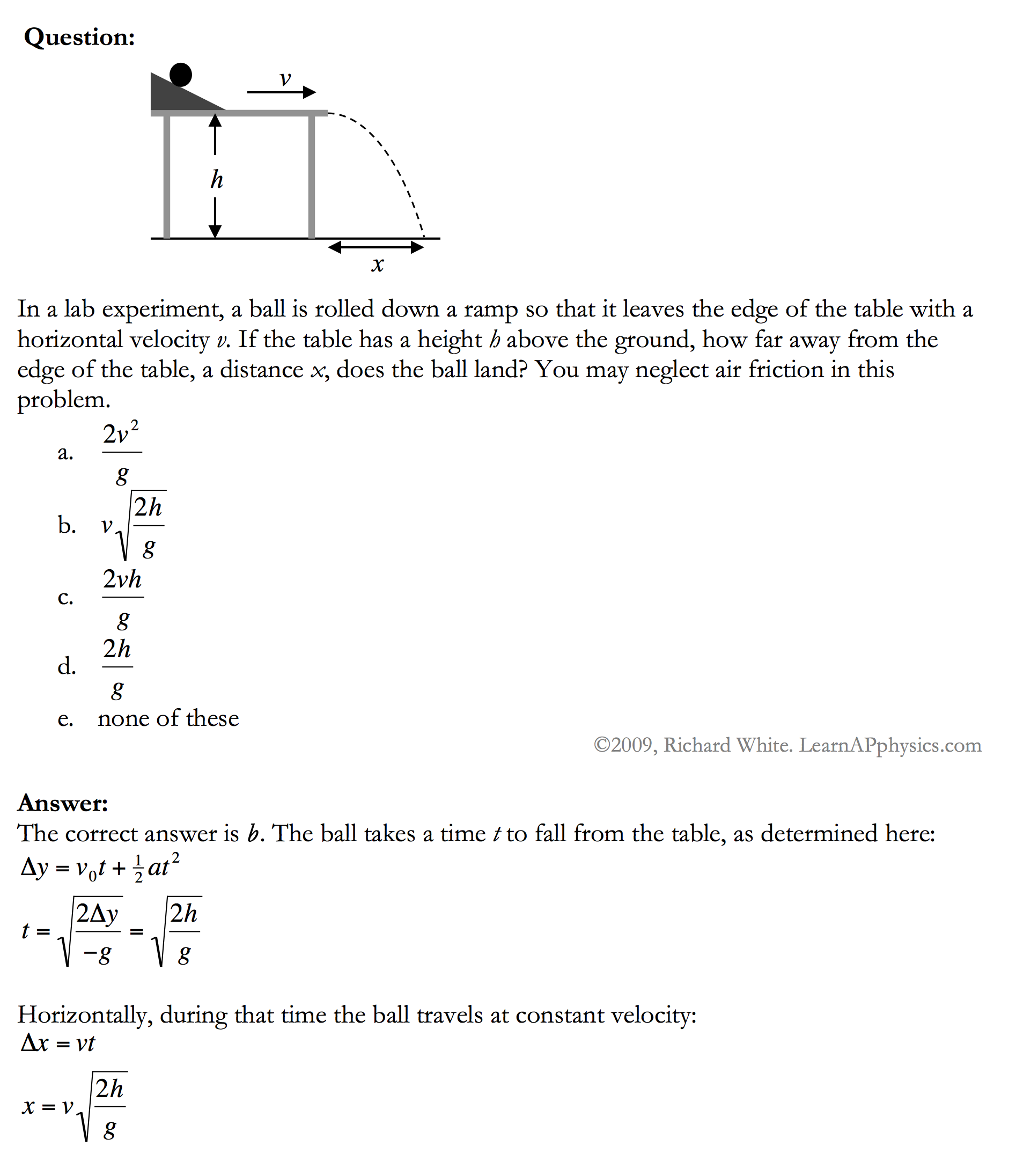 ---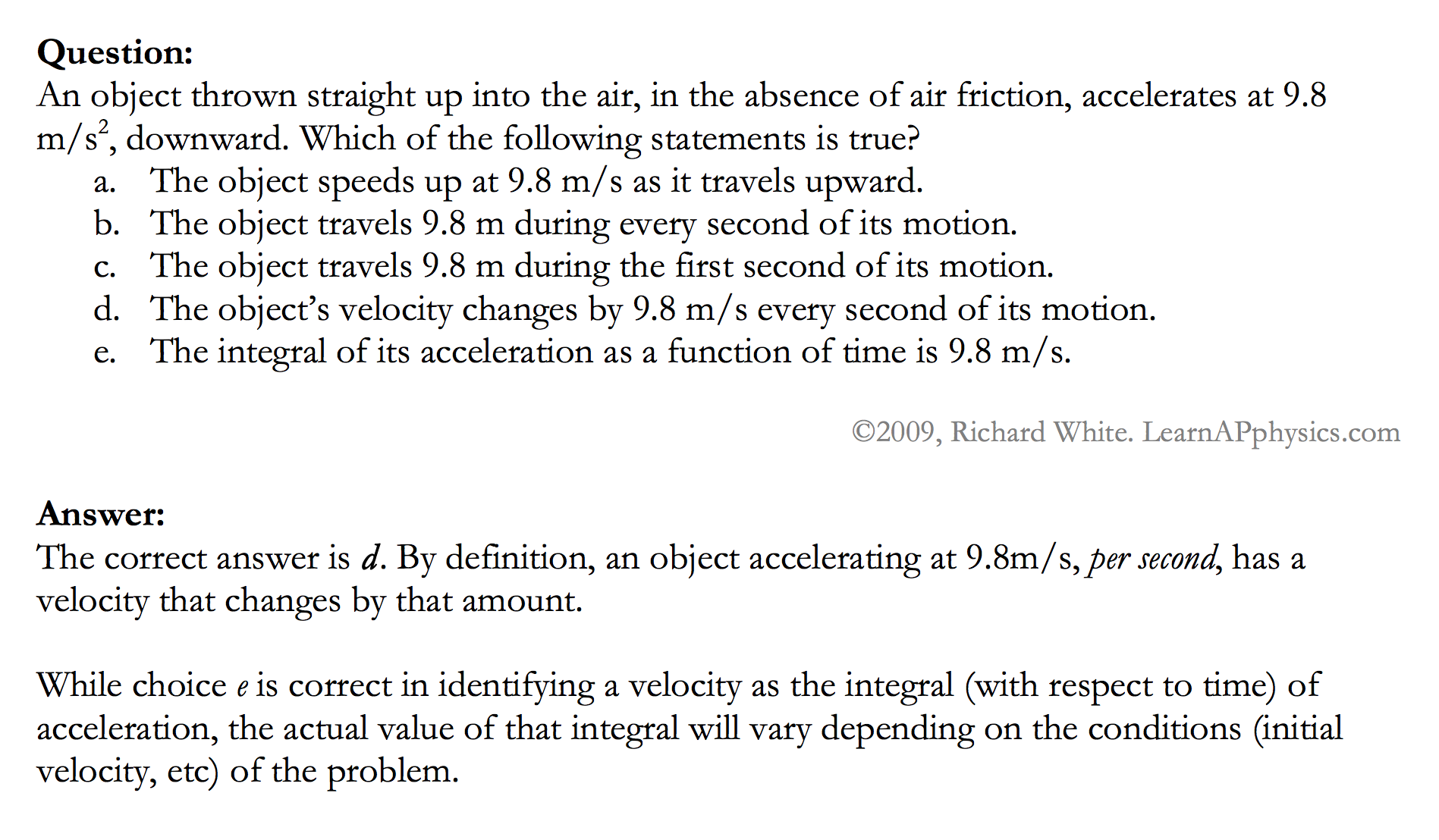 ---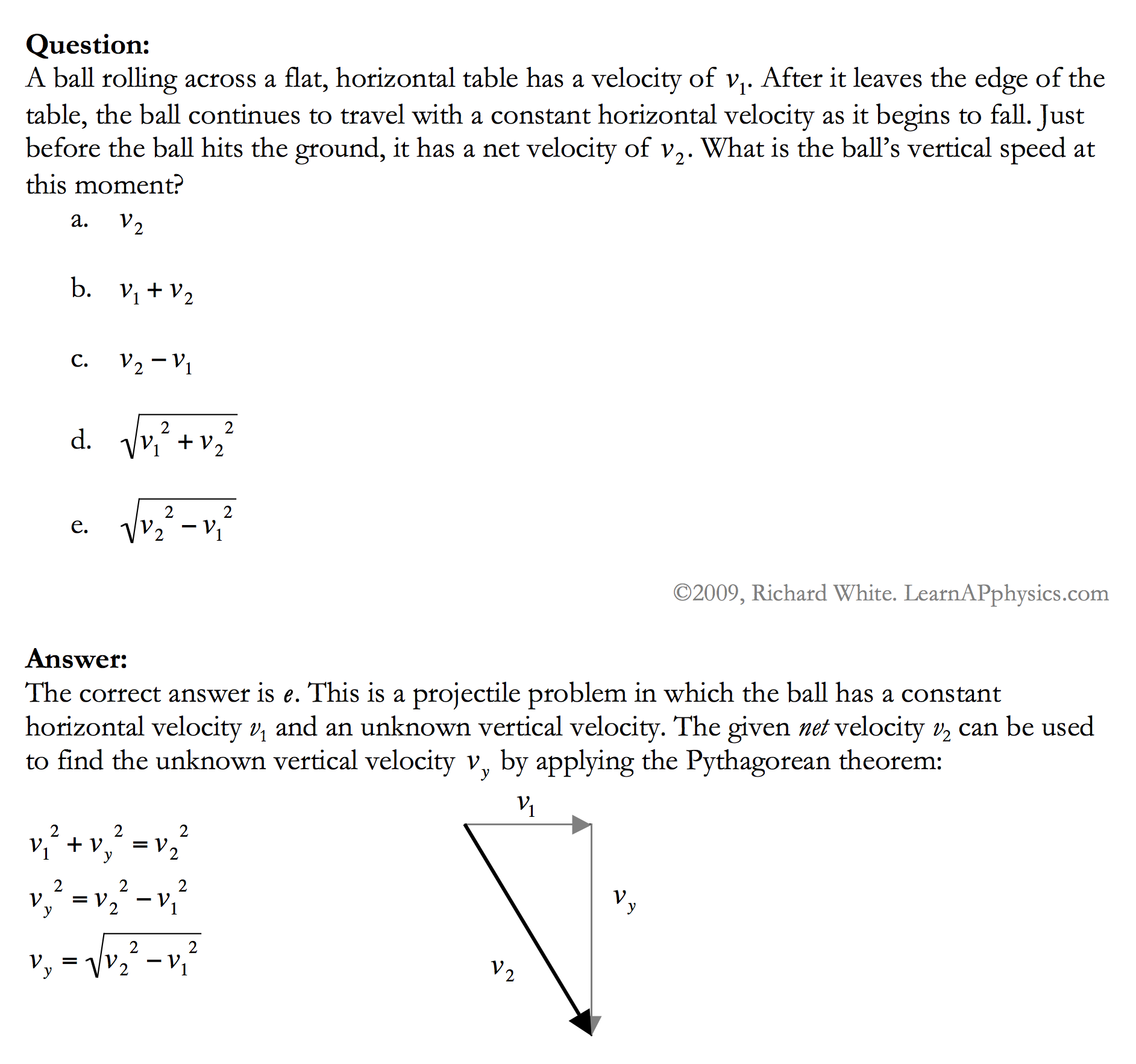 ---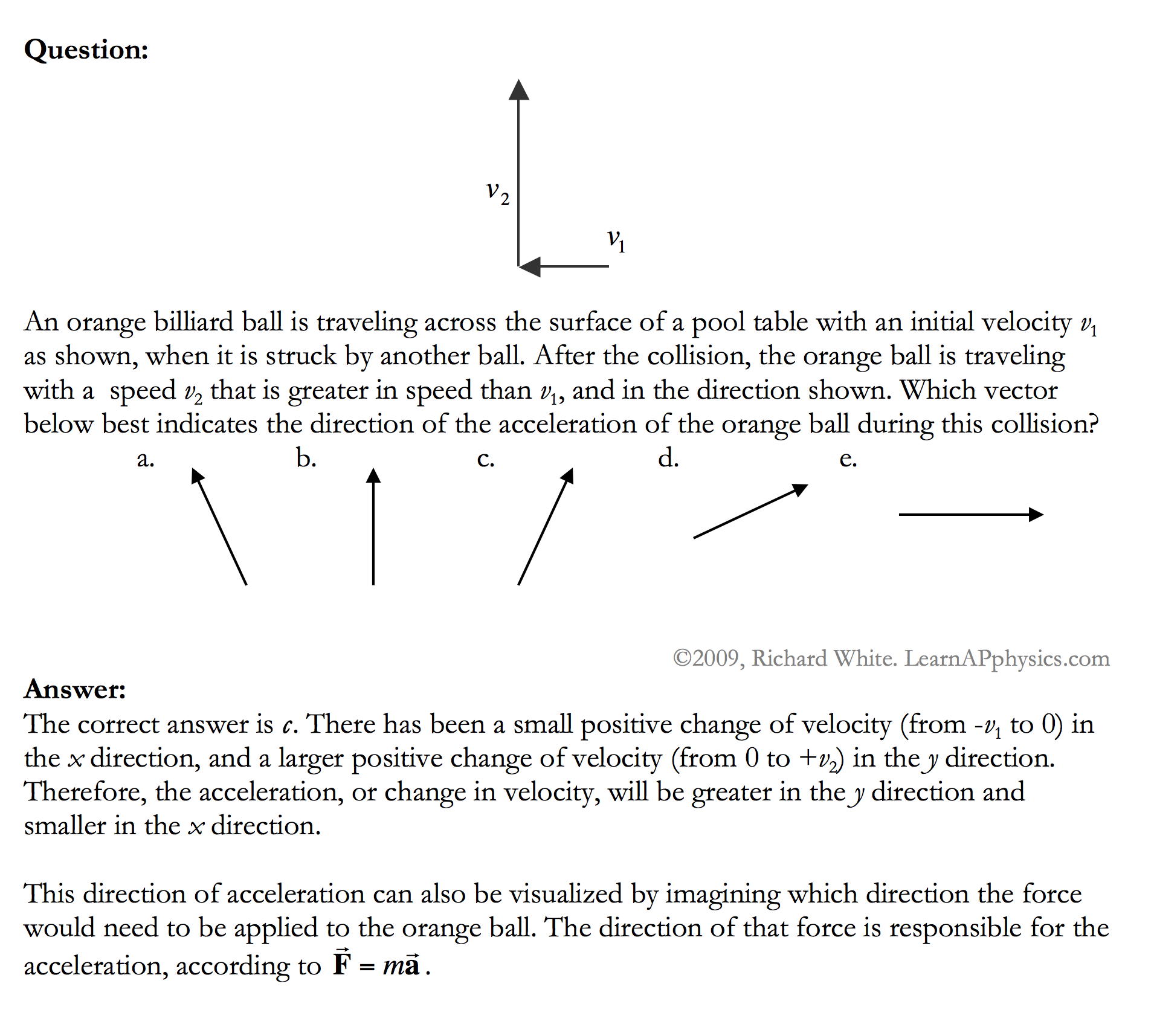 ---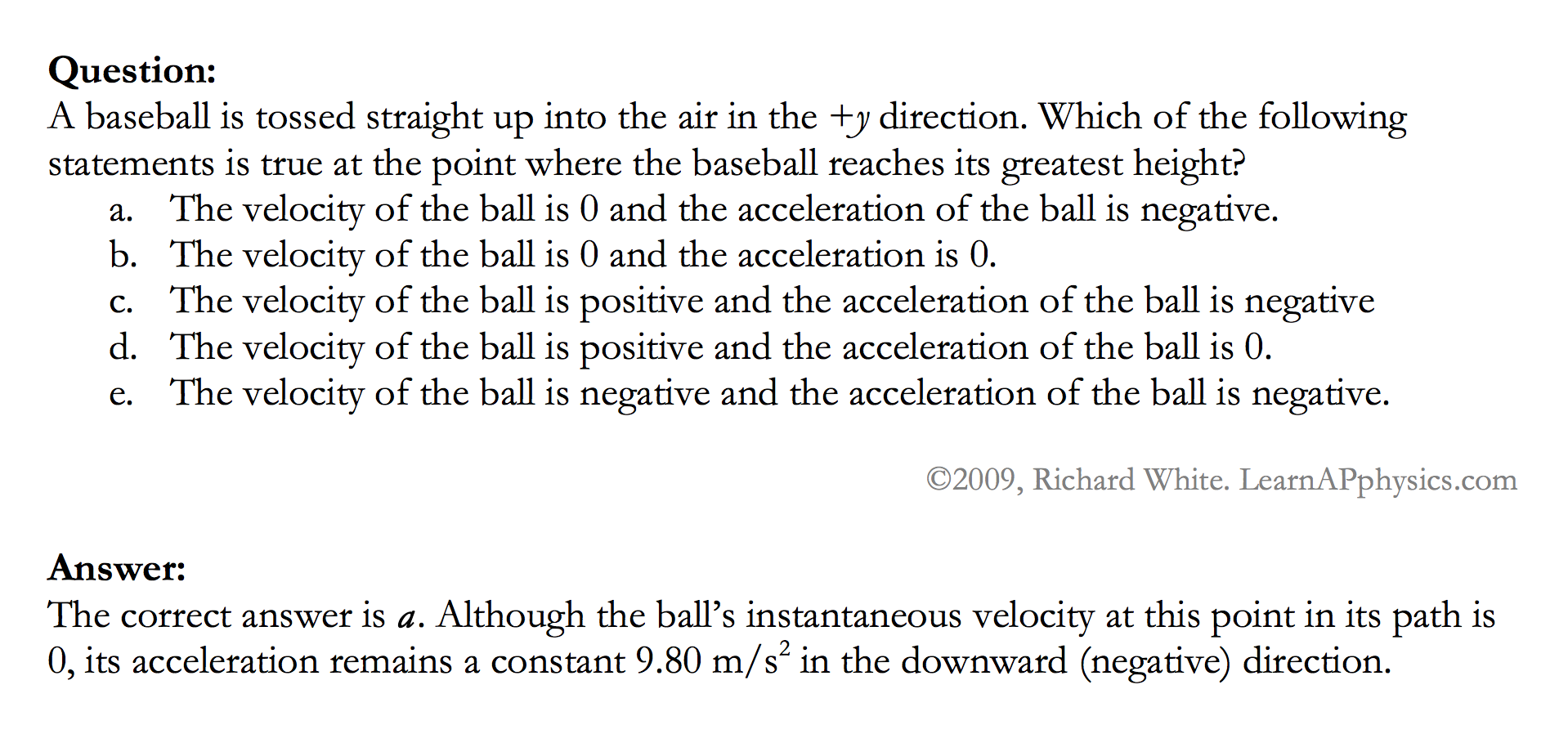 ---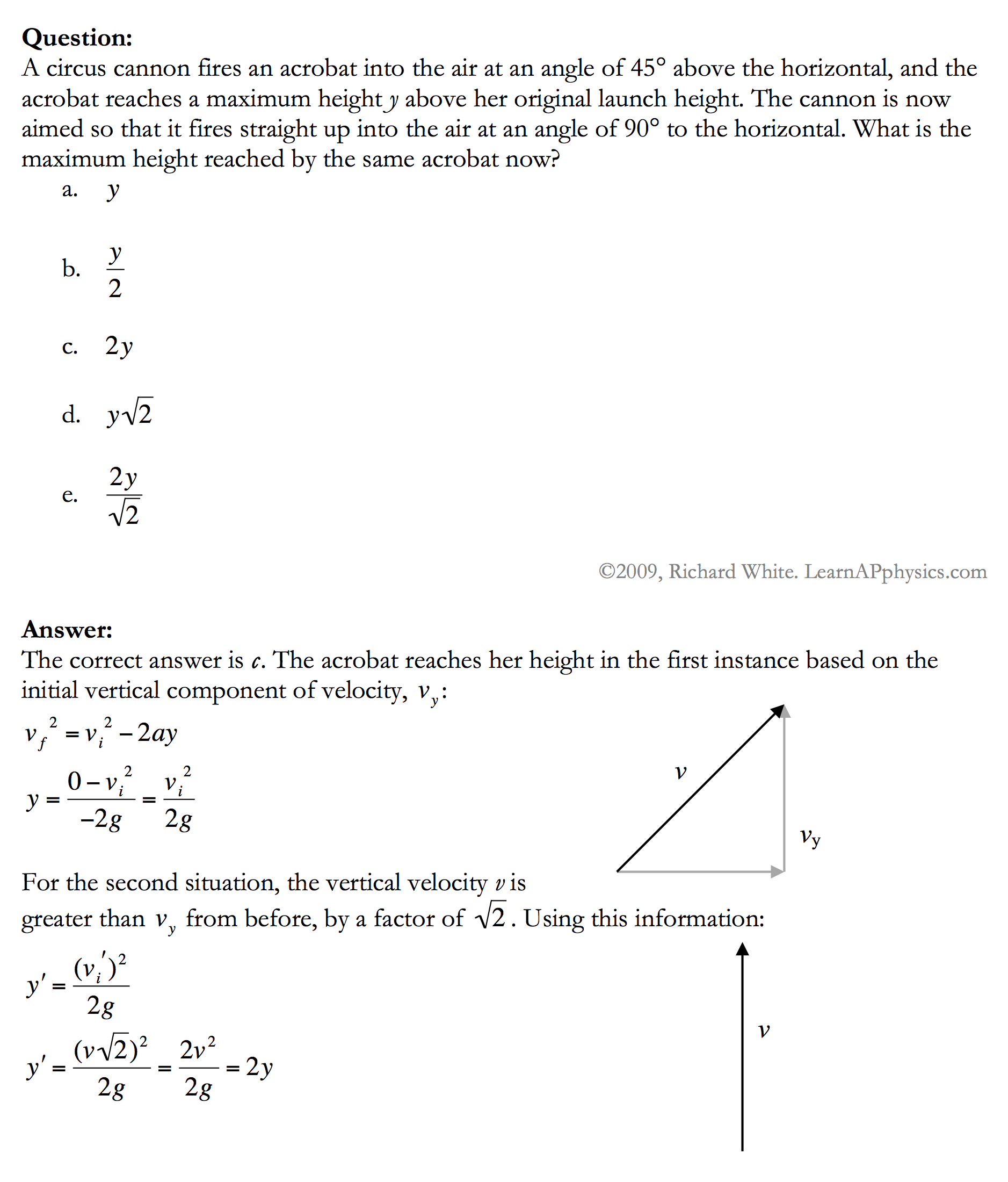 ---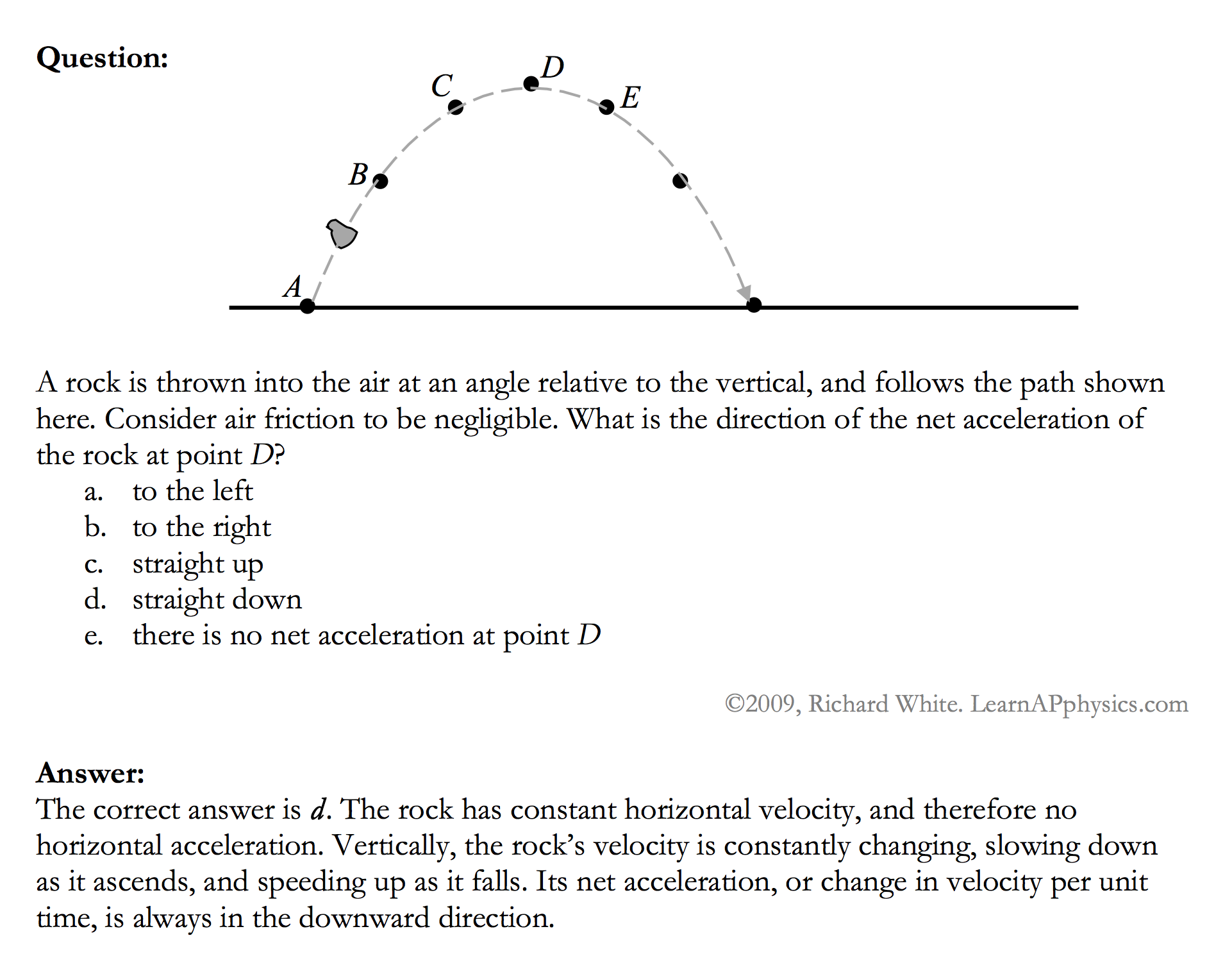 ---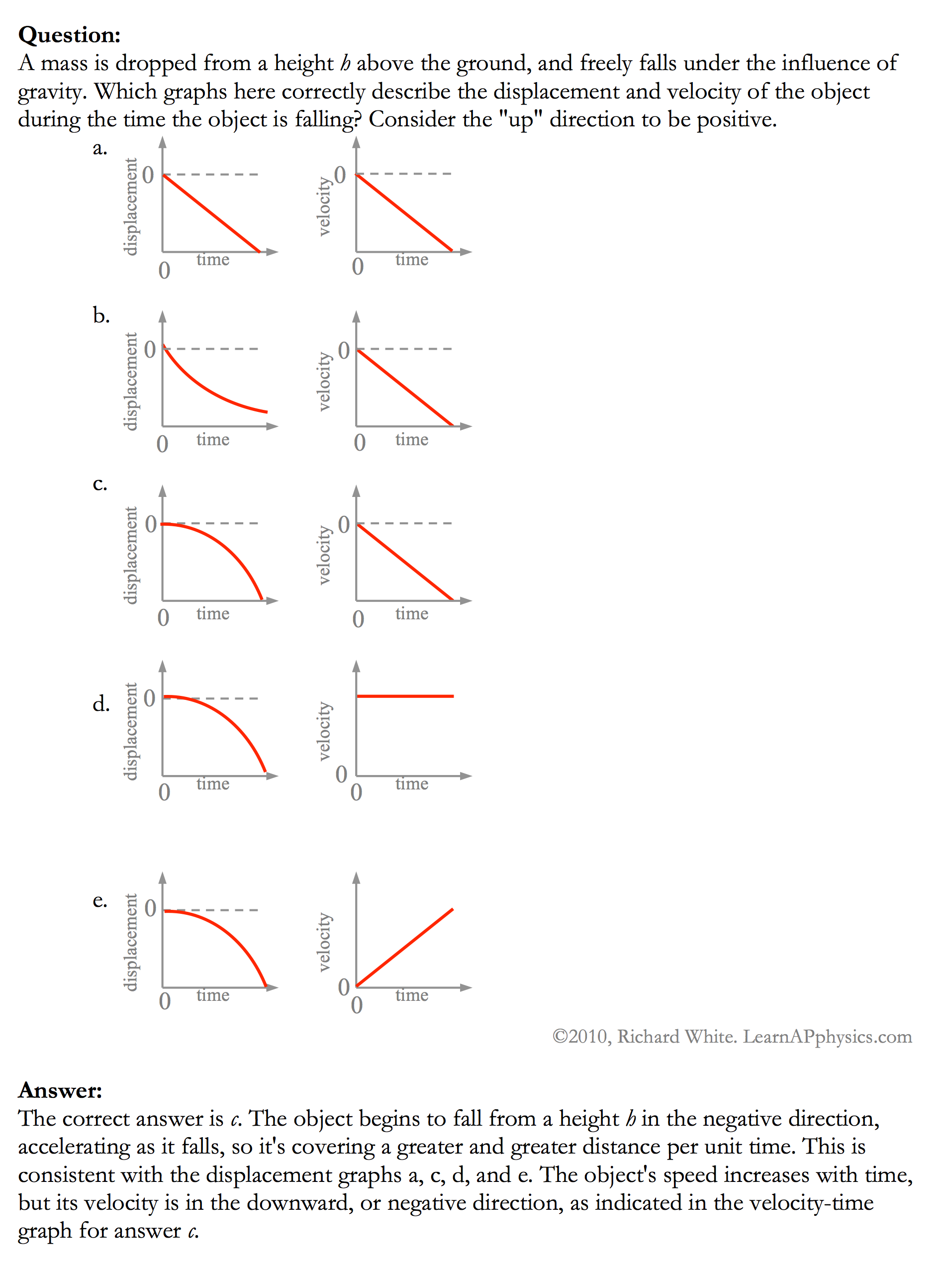 ---
---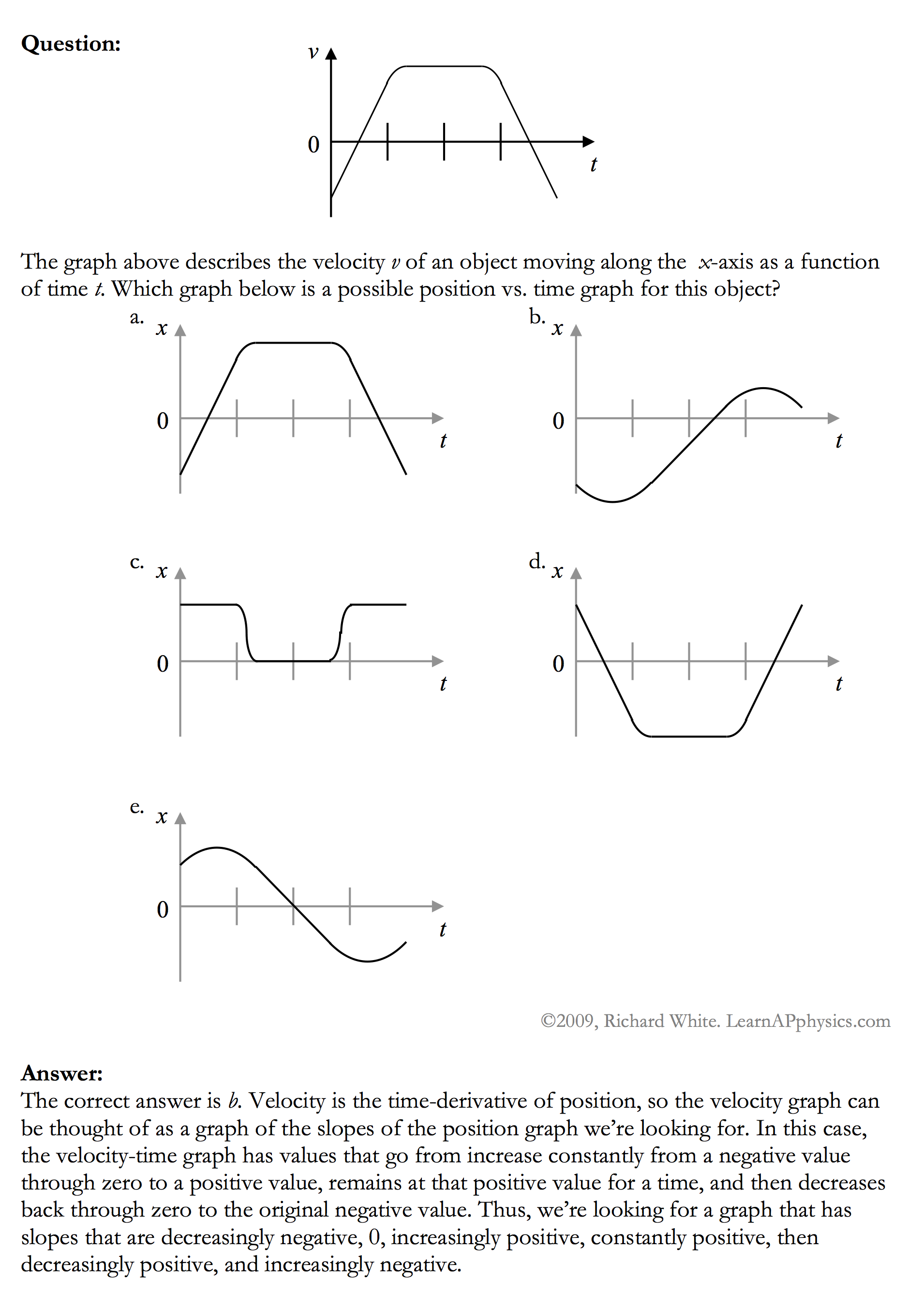 ---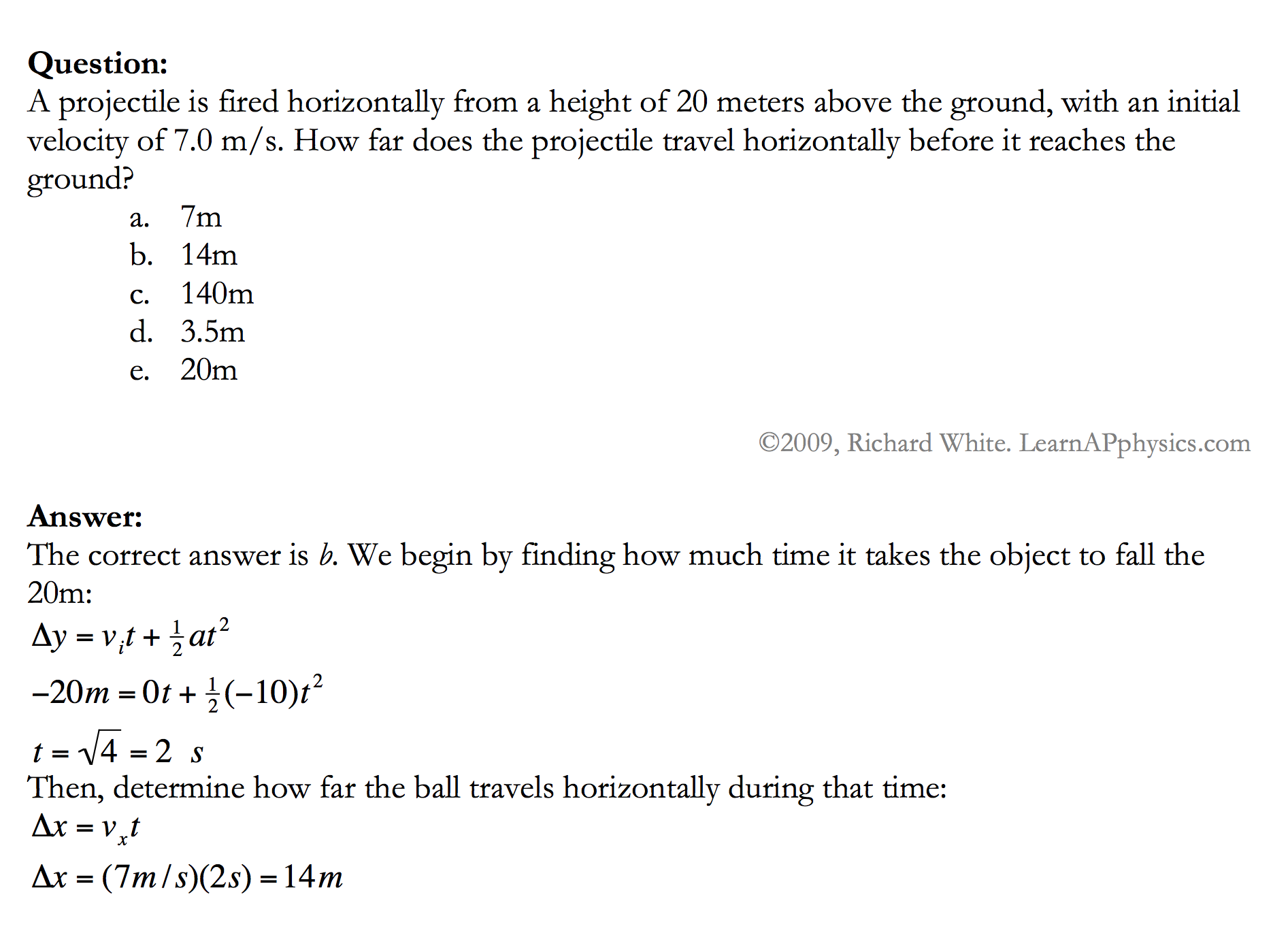 ---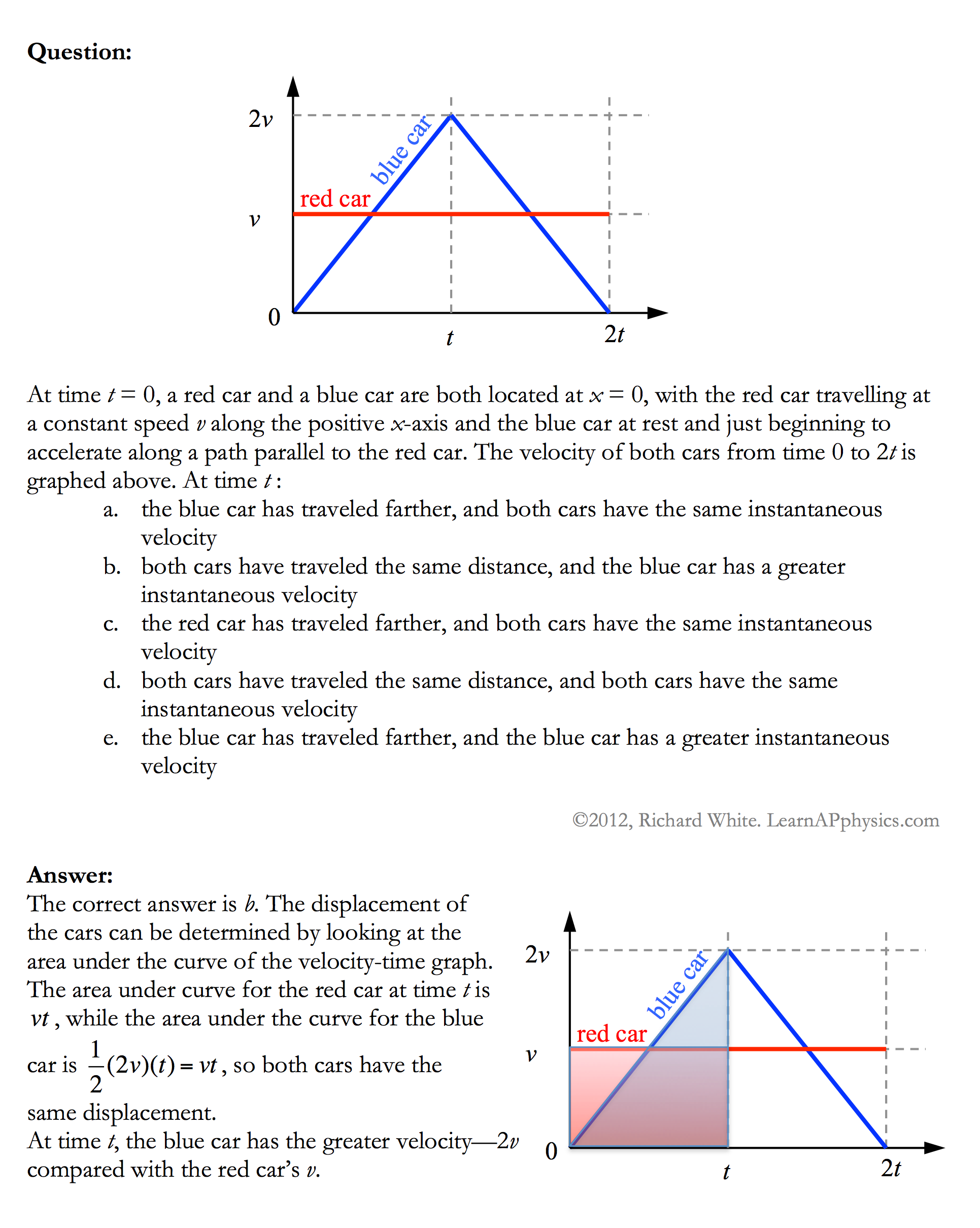 ---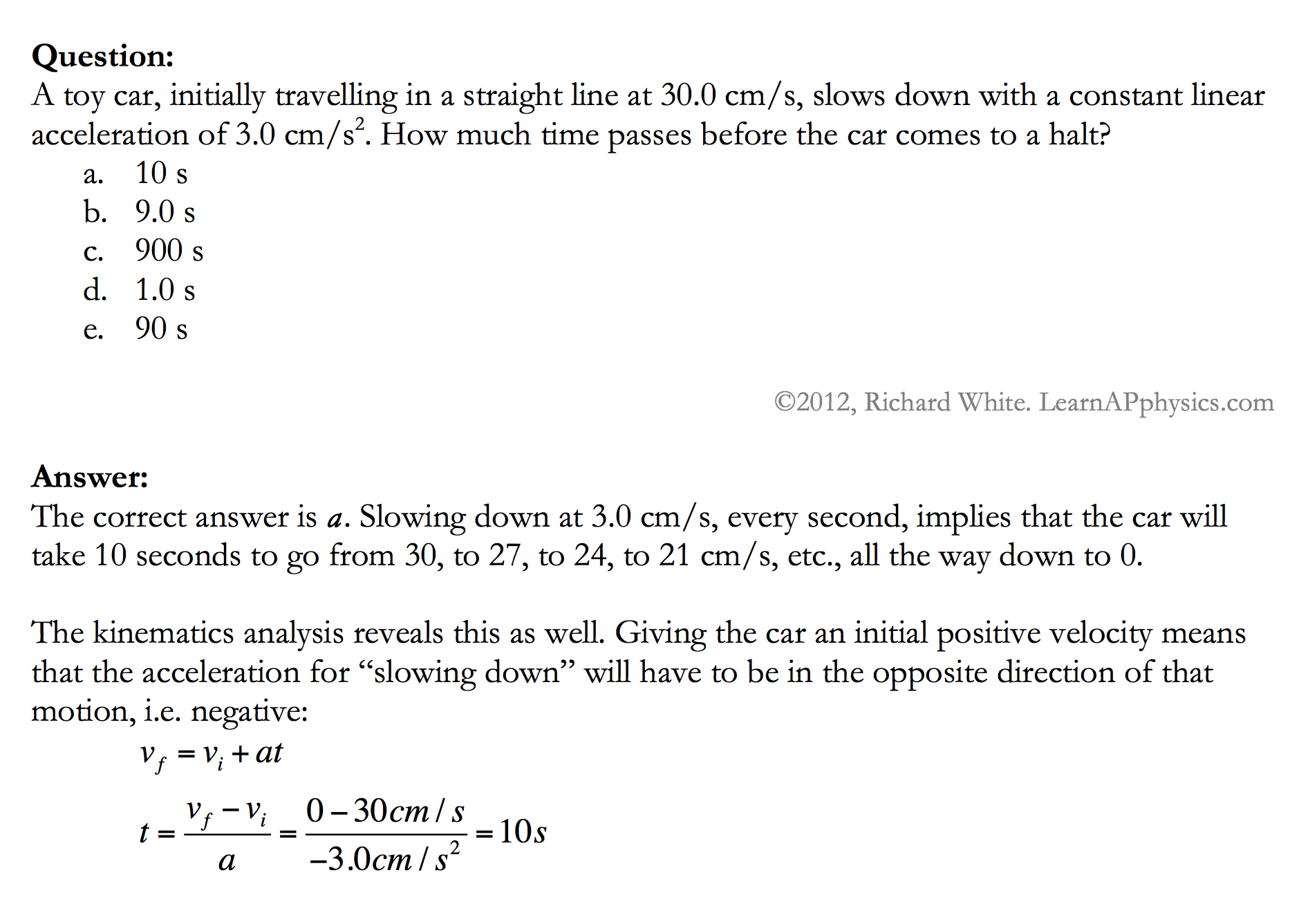 ---
---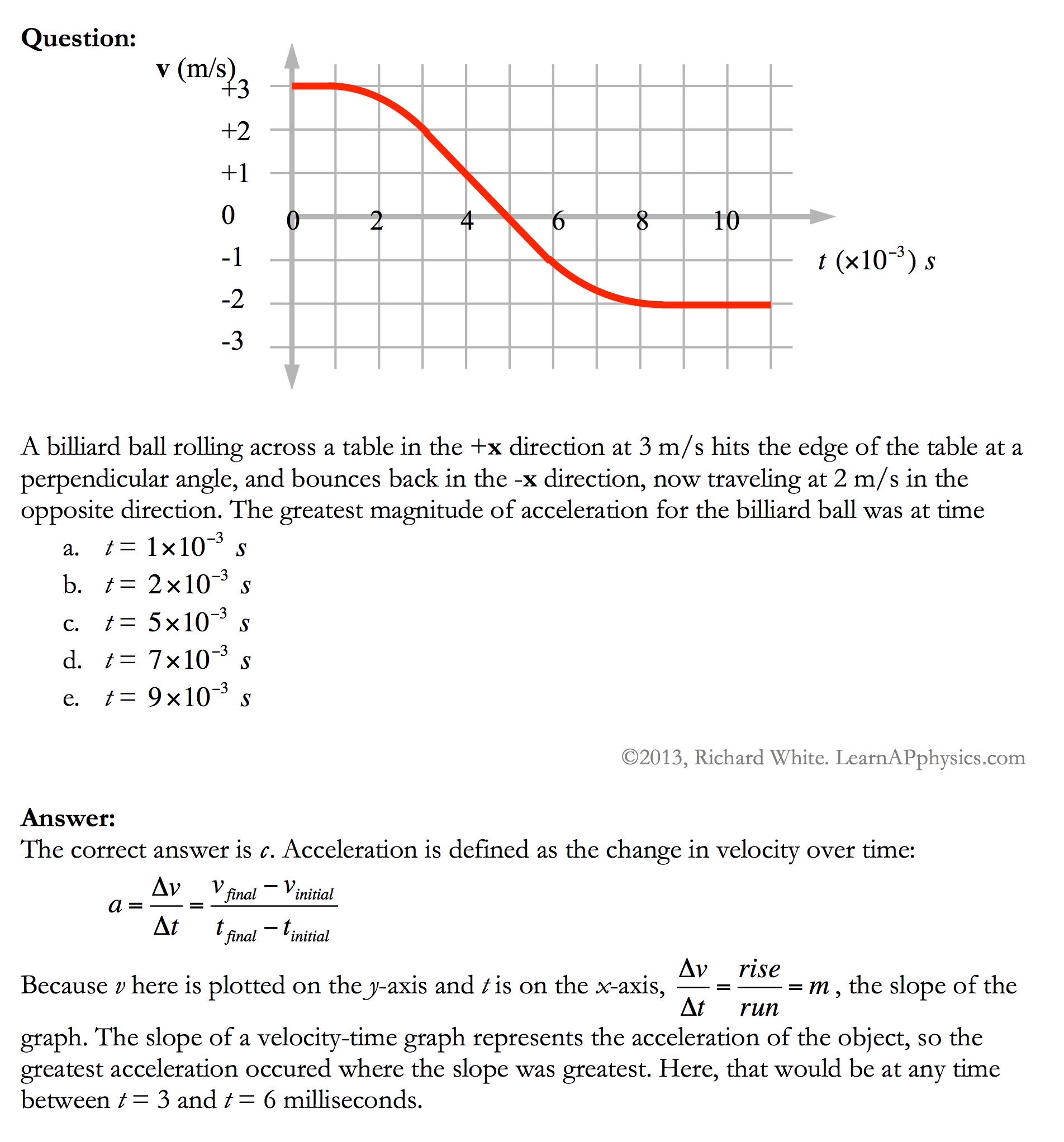 ---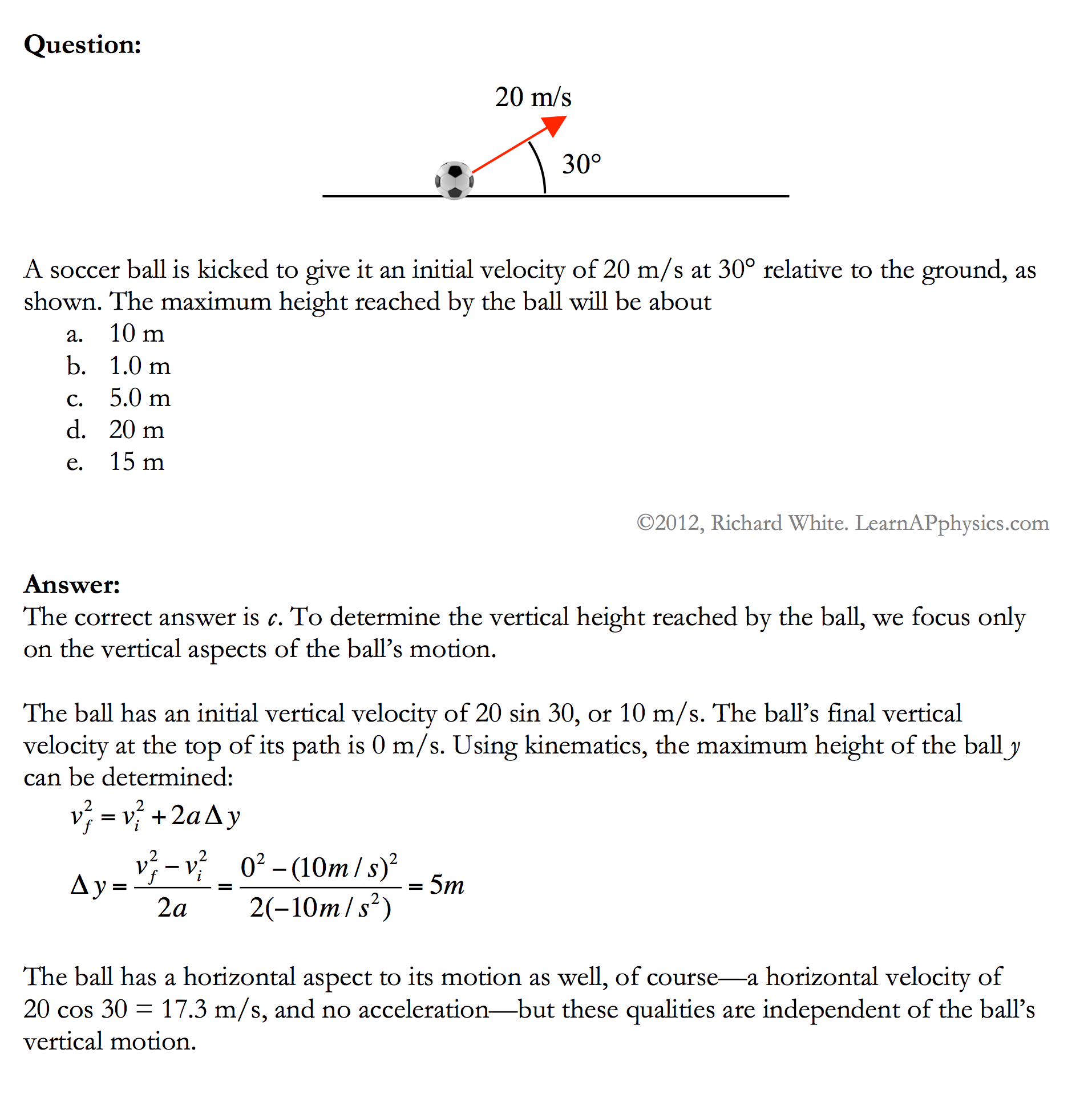 ---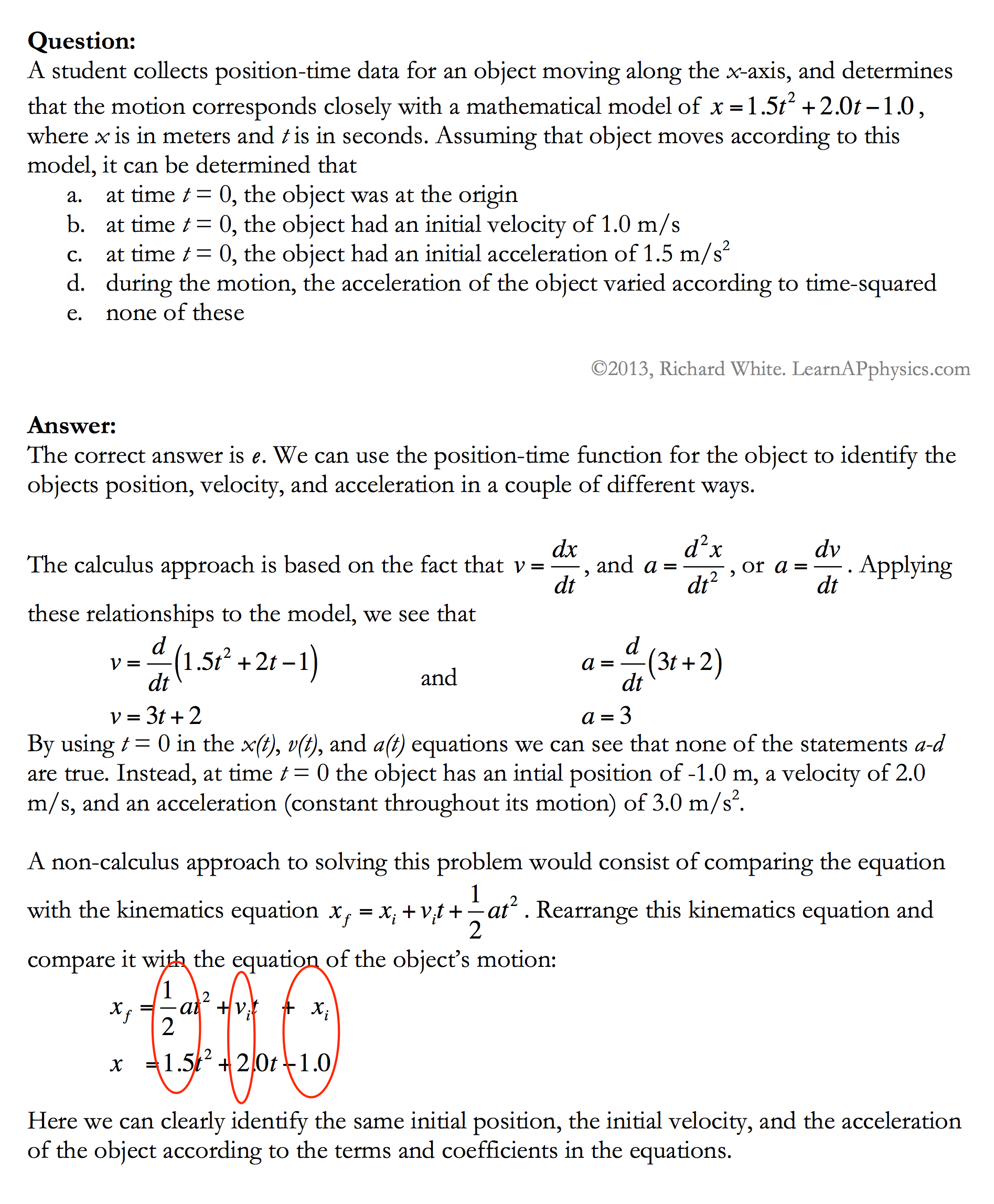 ---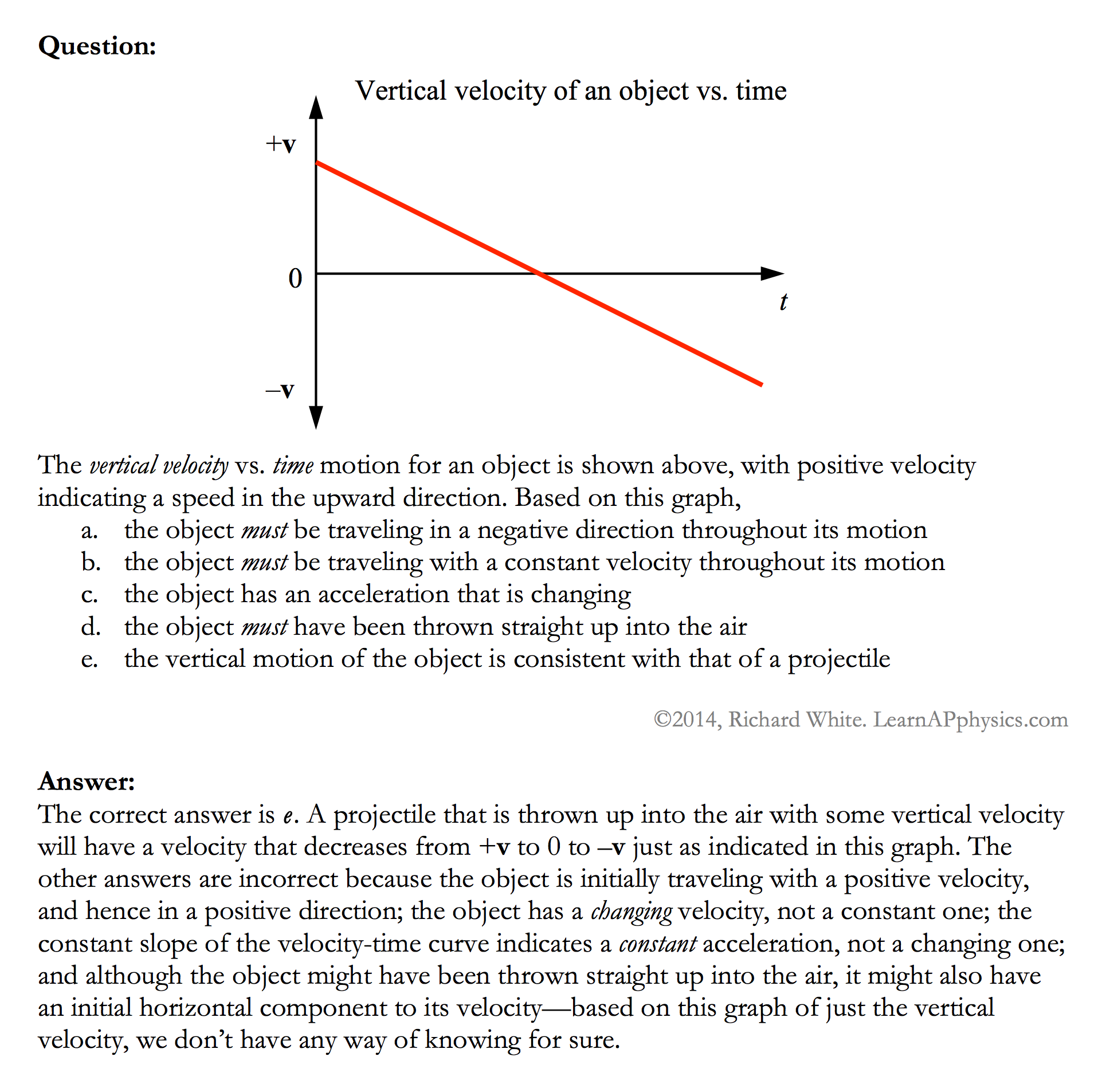 ---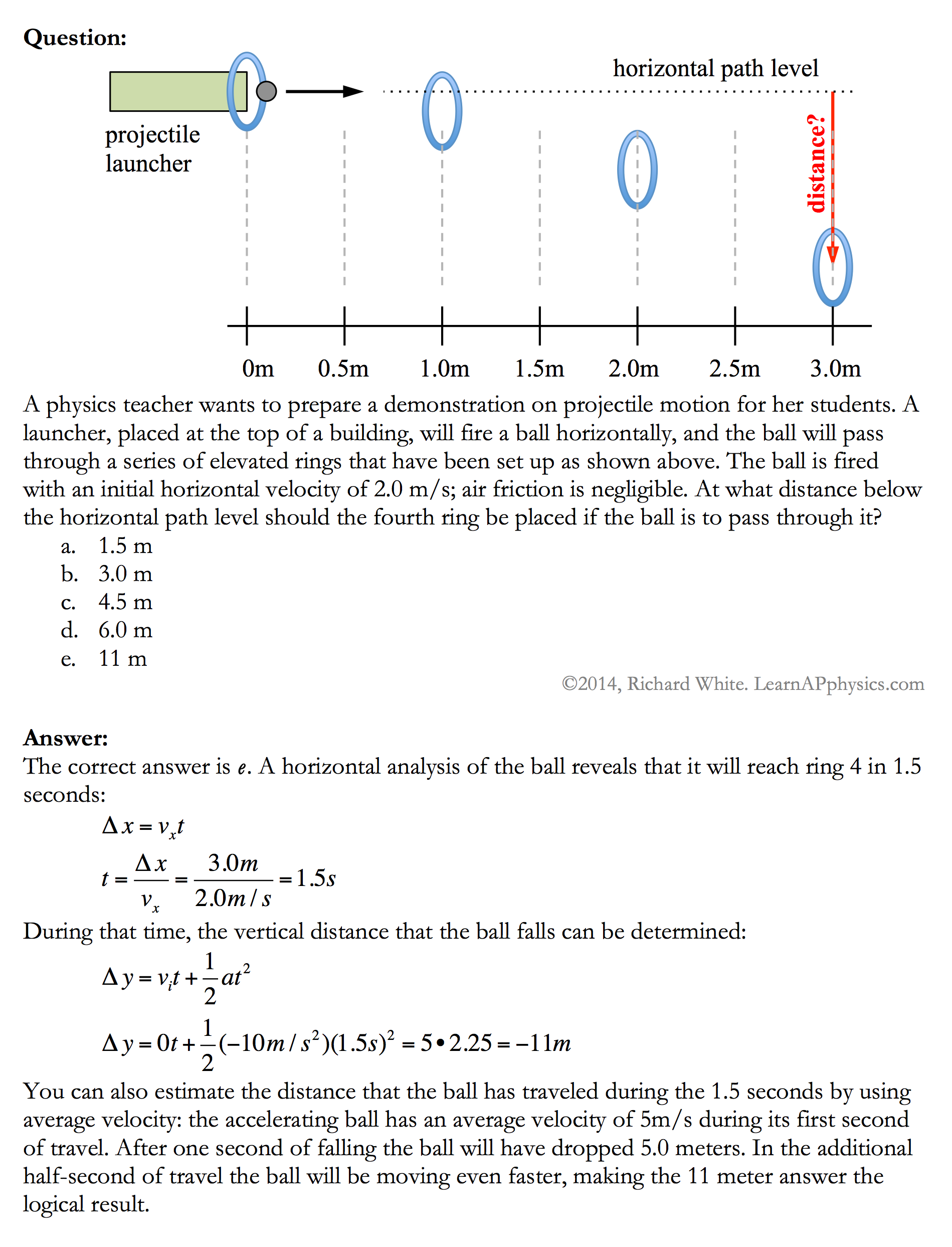 ---