AP Physics 1 & 2 - Circular Motion
Get free, Daily Practice Problems!
LearnAPphysics tweets a Problem of the Day during the school year, August 15 - June 15. Follow @learnapphysics on Twitter to be notified of problems.
Some students find the transition from linear motion to circular motion a little confusing, but you needn't worry. Rotational kinematics, torque, kinetic energy, and angular momentum are all analogous to their linear versions.
Circular Motion Video Lessons & Problems
Moving in Circles
(Mechanical Universe, Episode 9)
Angular Momentum
(Mechanical Universe, Episode 19)
Torques & Gyroscopes
(Mechanical Universe, Episode 20)
Uniform Circular Motion (Monterey)
Torque and Rotational Statics (Monterey)
Multiple-Choice Practice Problems
Scroll down to see multiple choice practice problems in Rotational Motion, Torque, Rolling Objects, Momemt of Inertia, and Angular Momentum.
---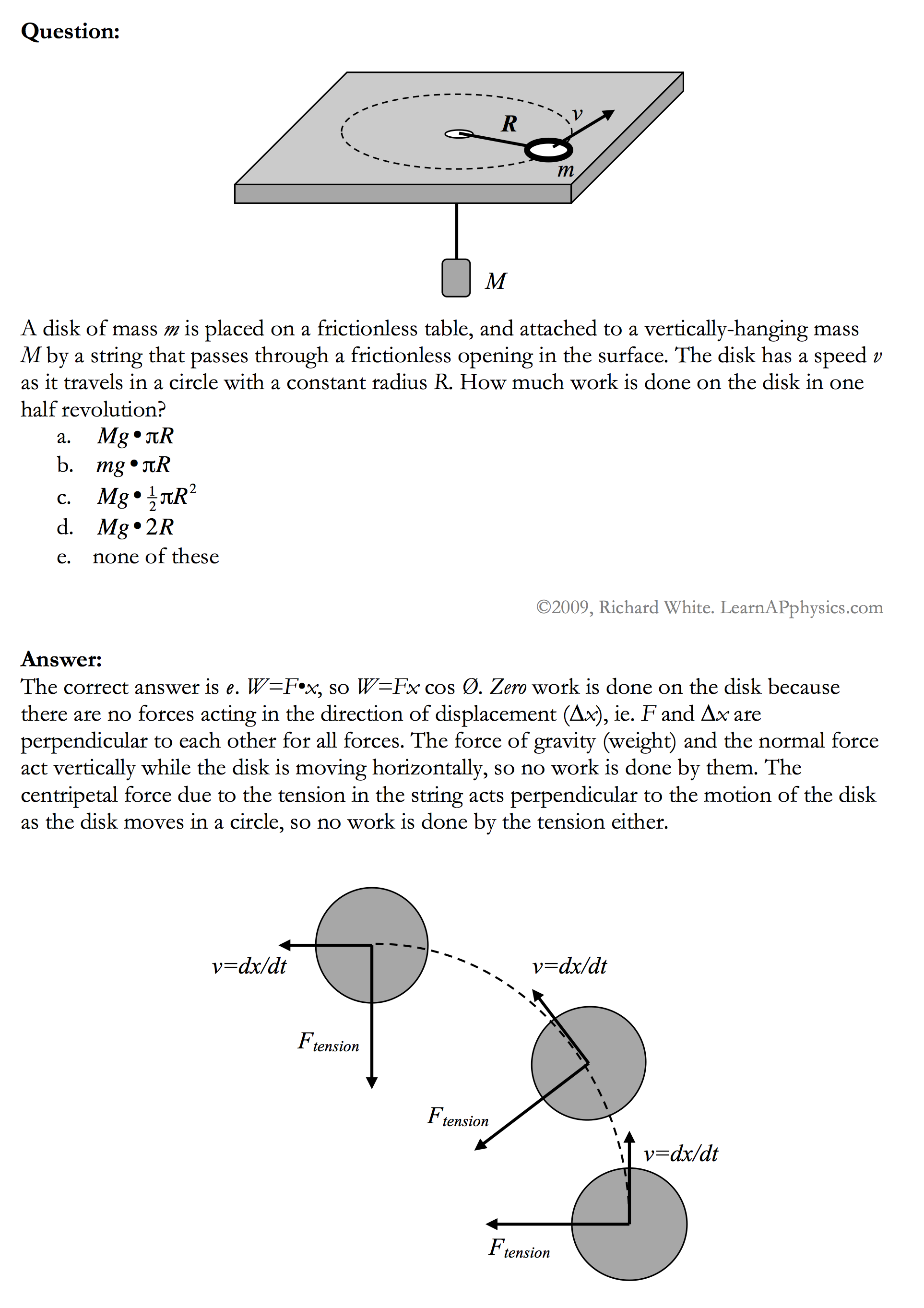 ---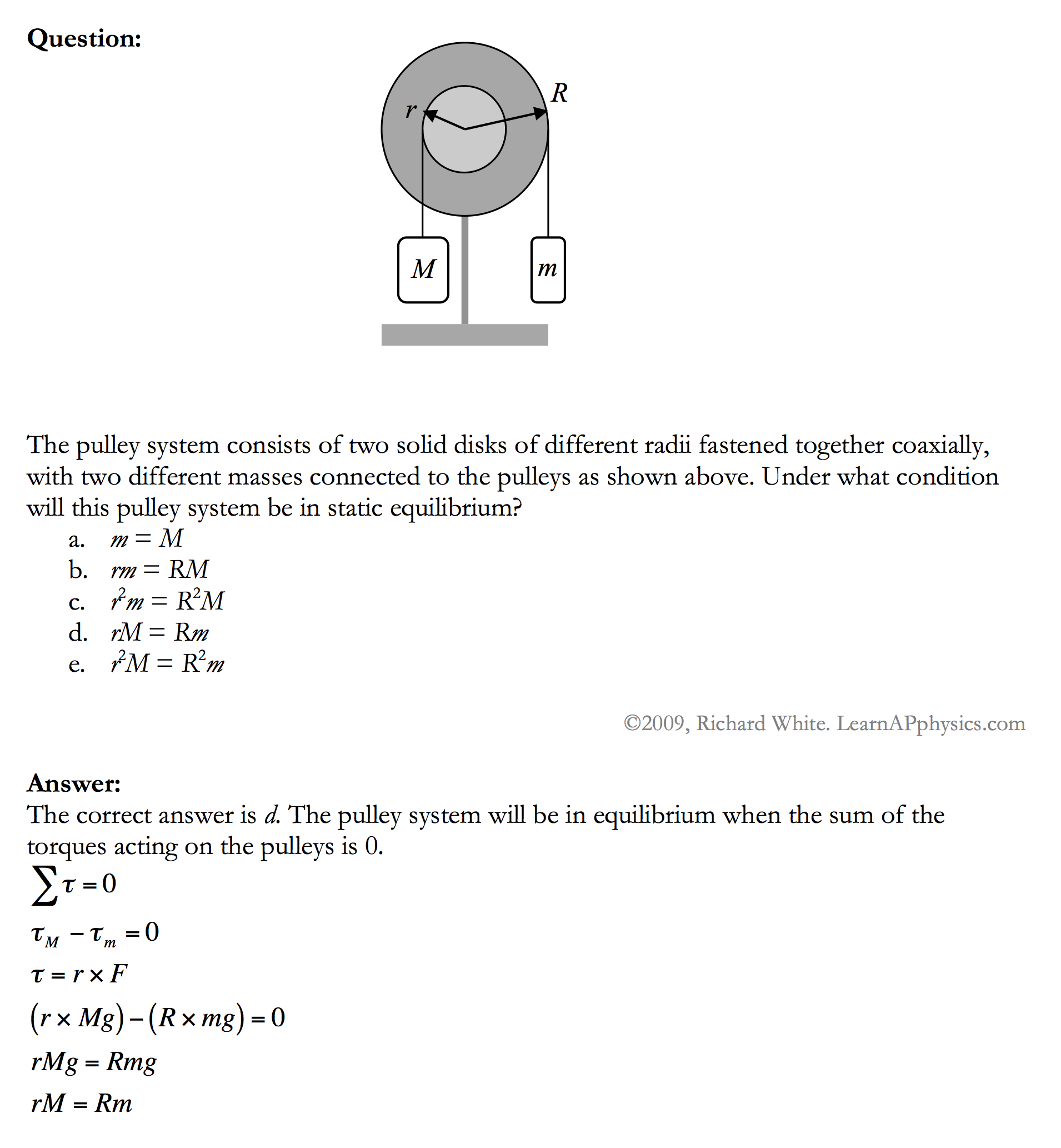 ---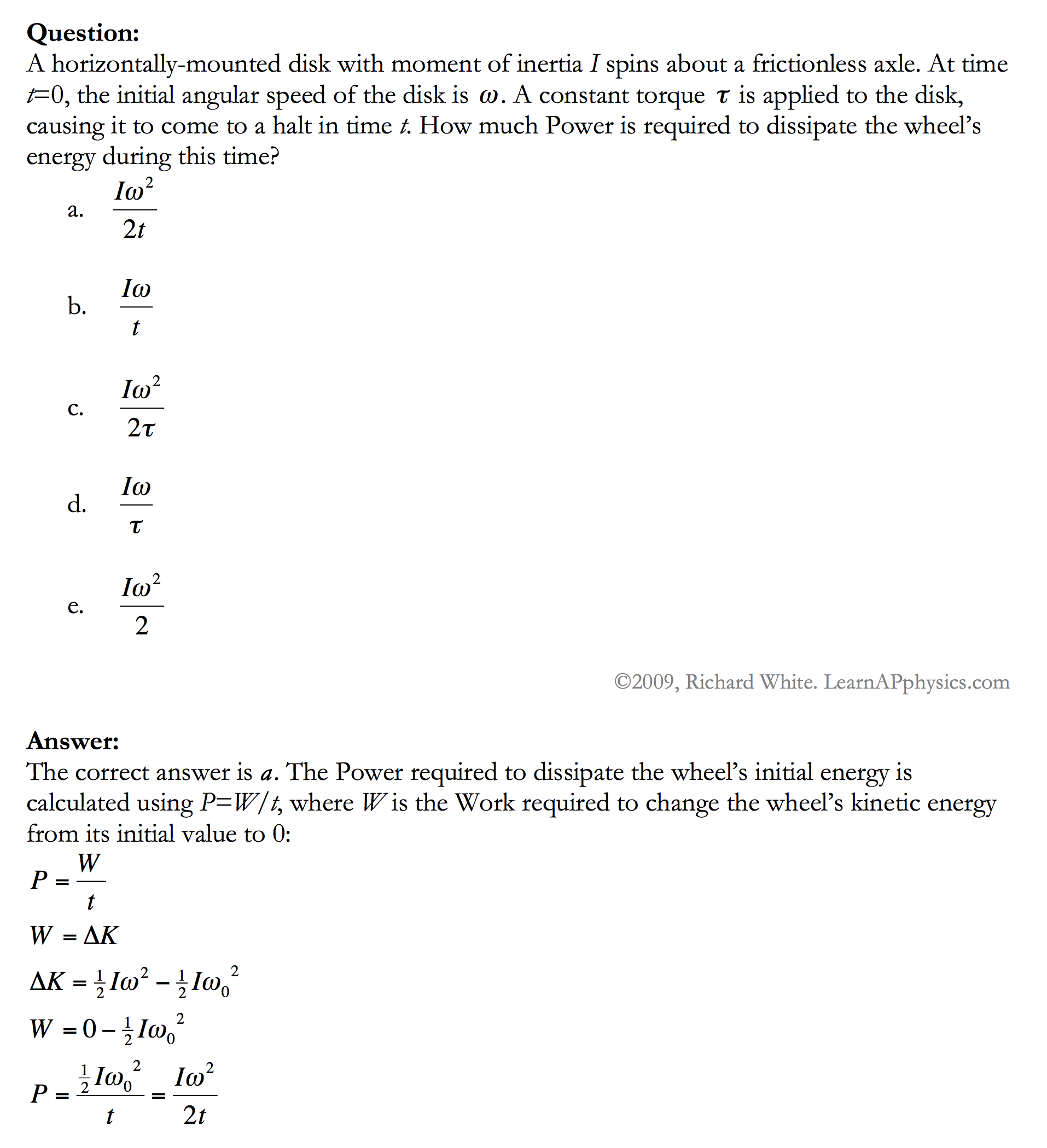 ---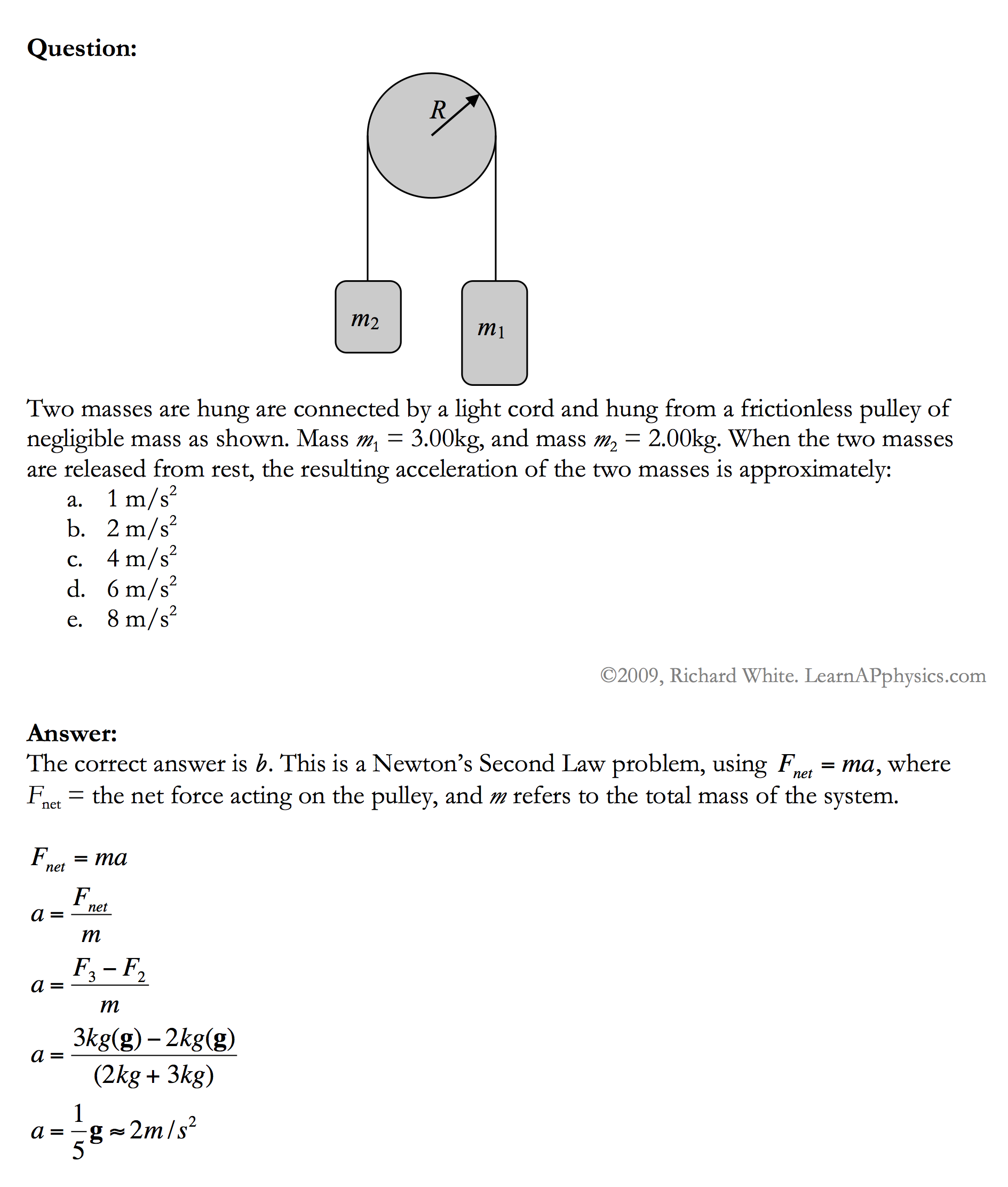 ---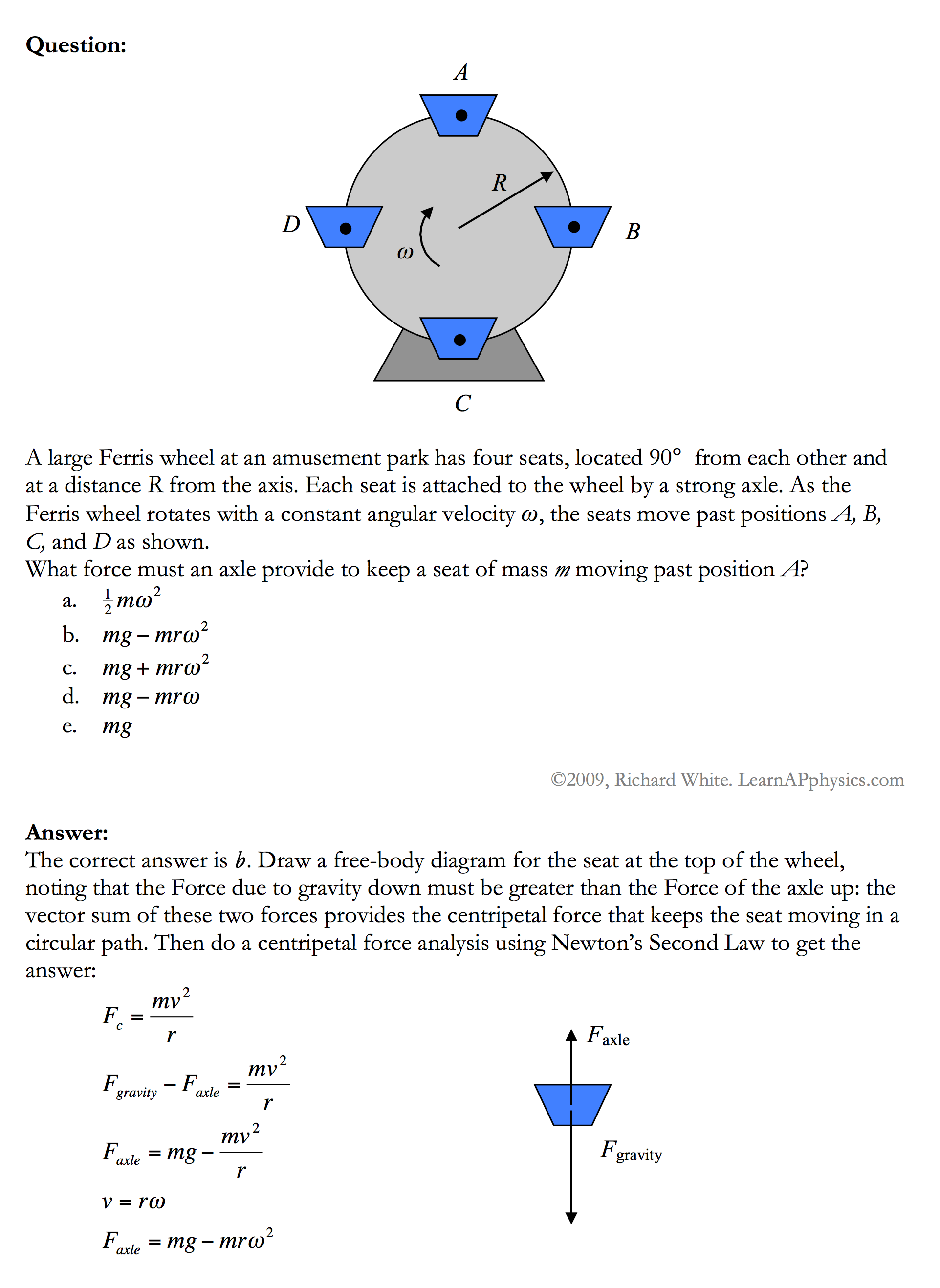 ---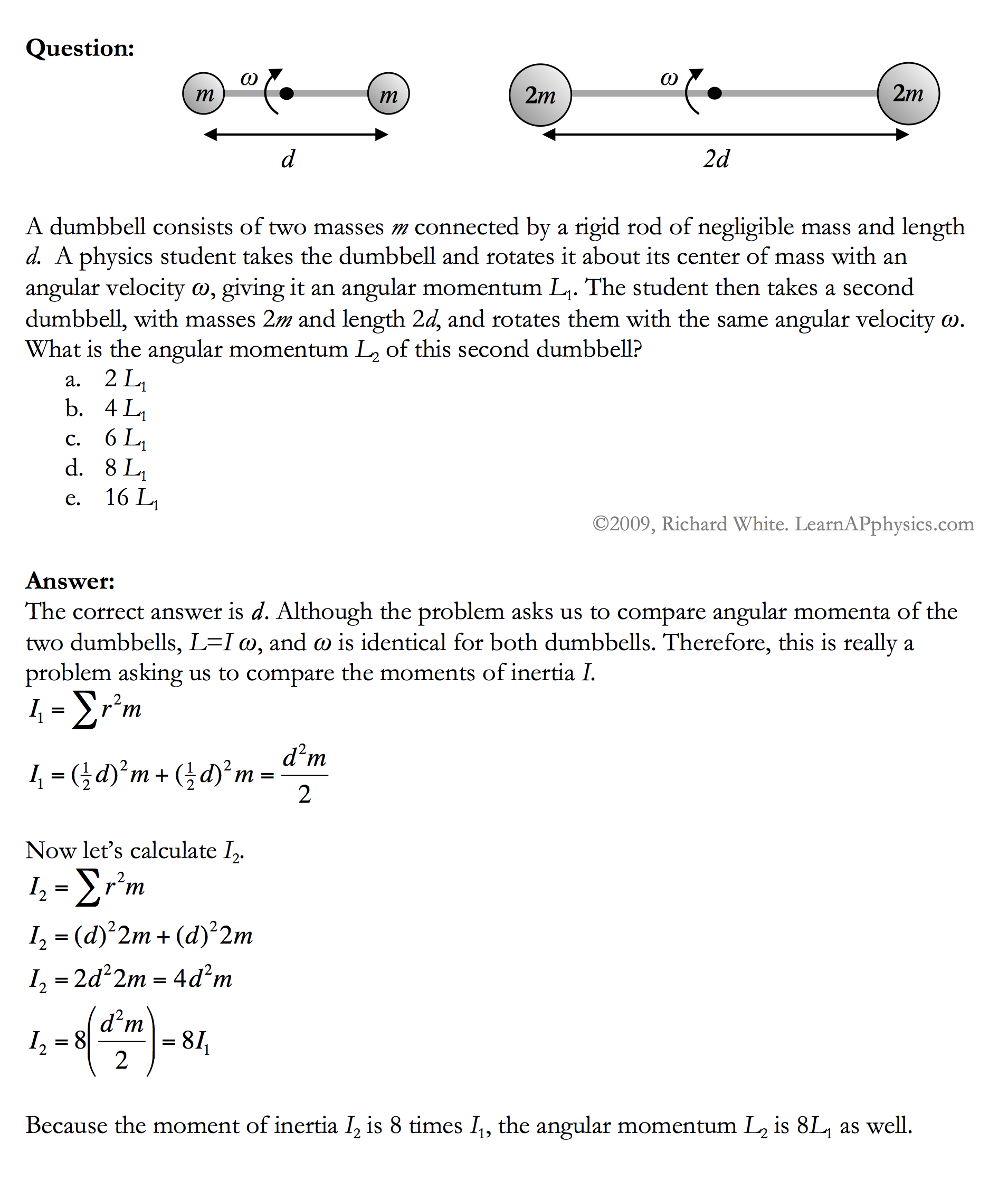 ---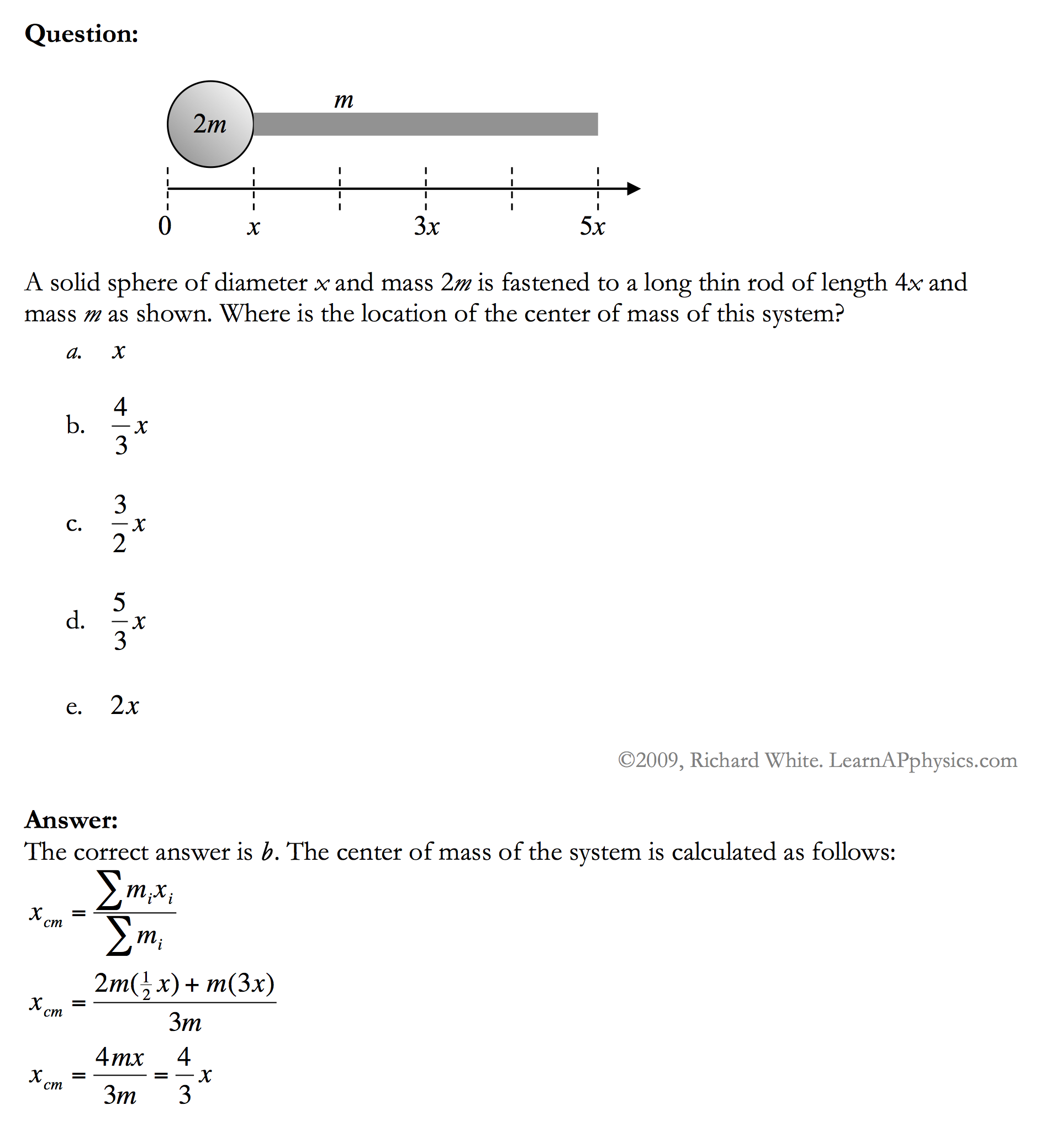 ---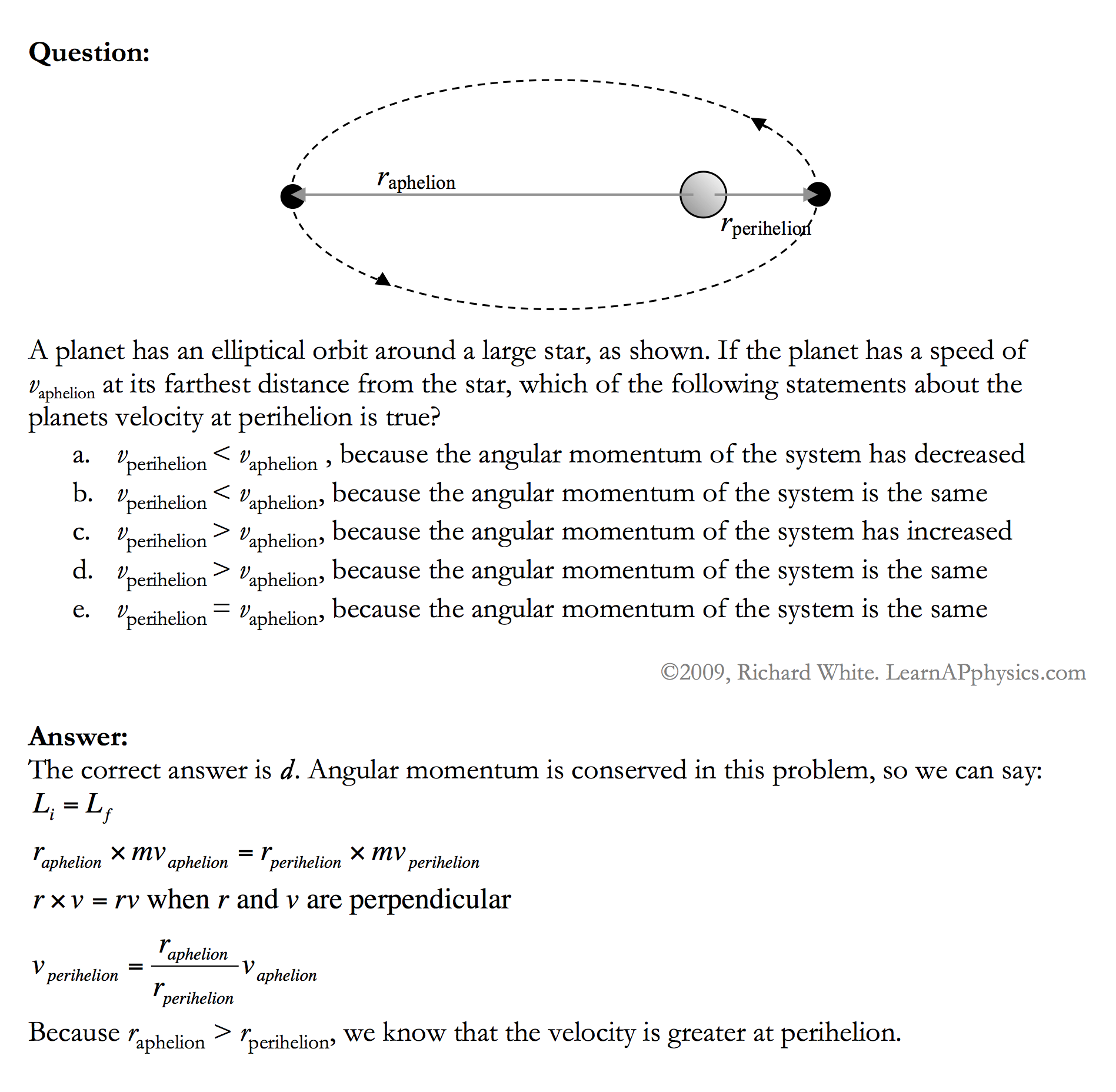 ---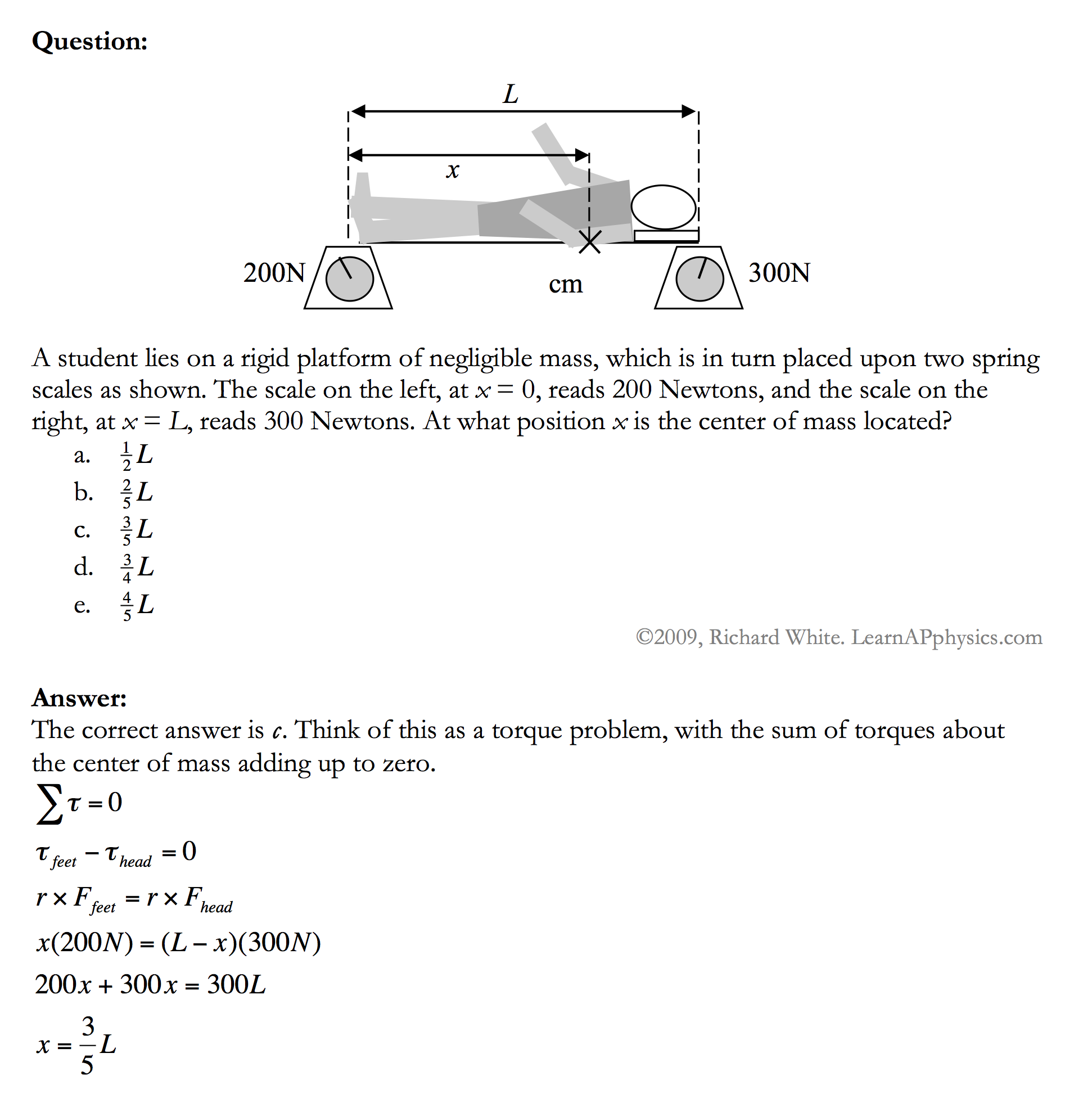 ---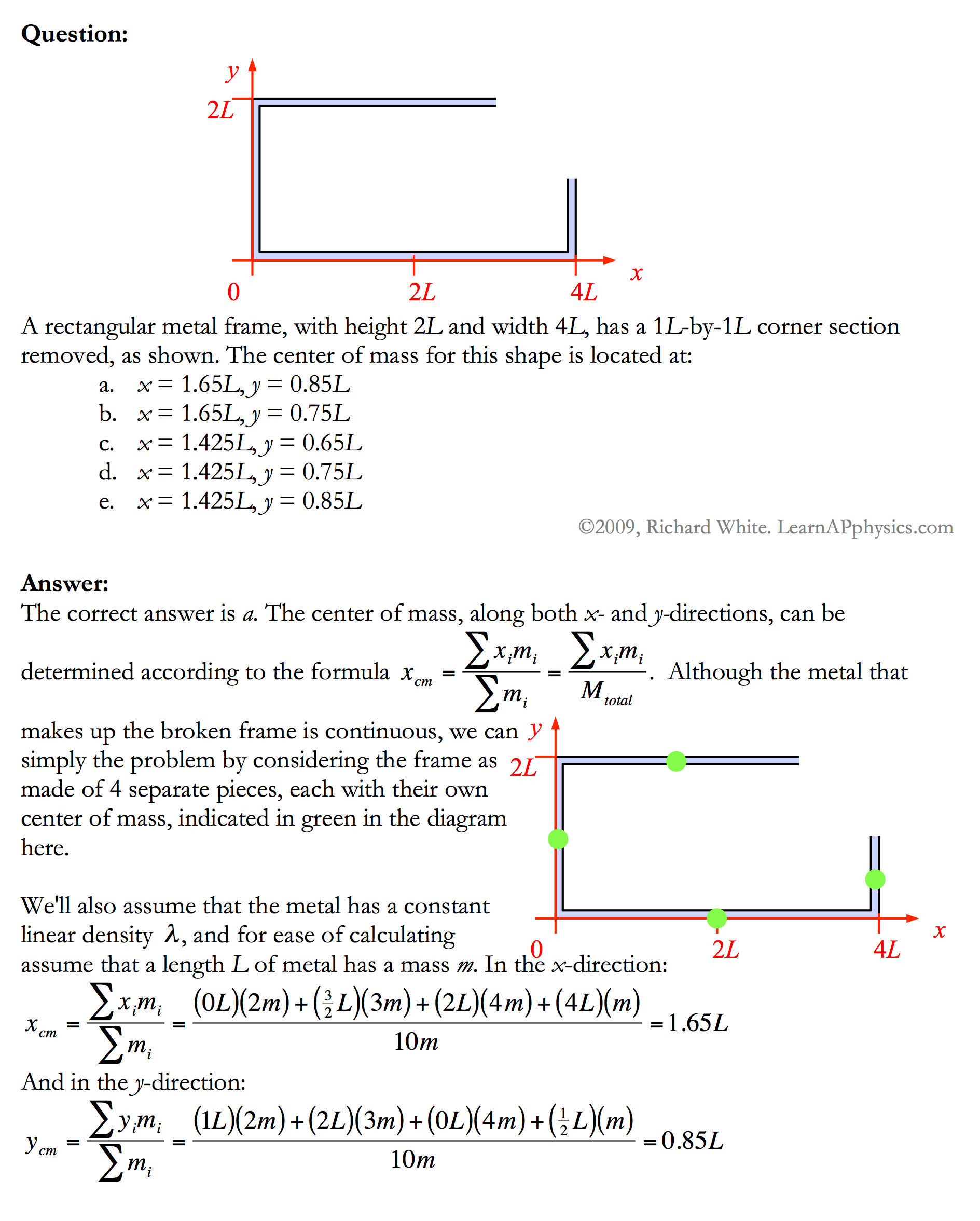 ---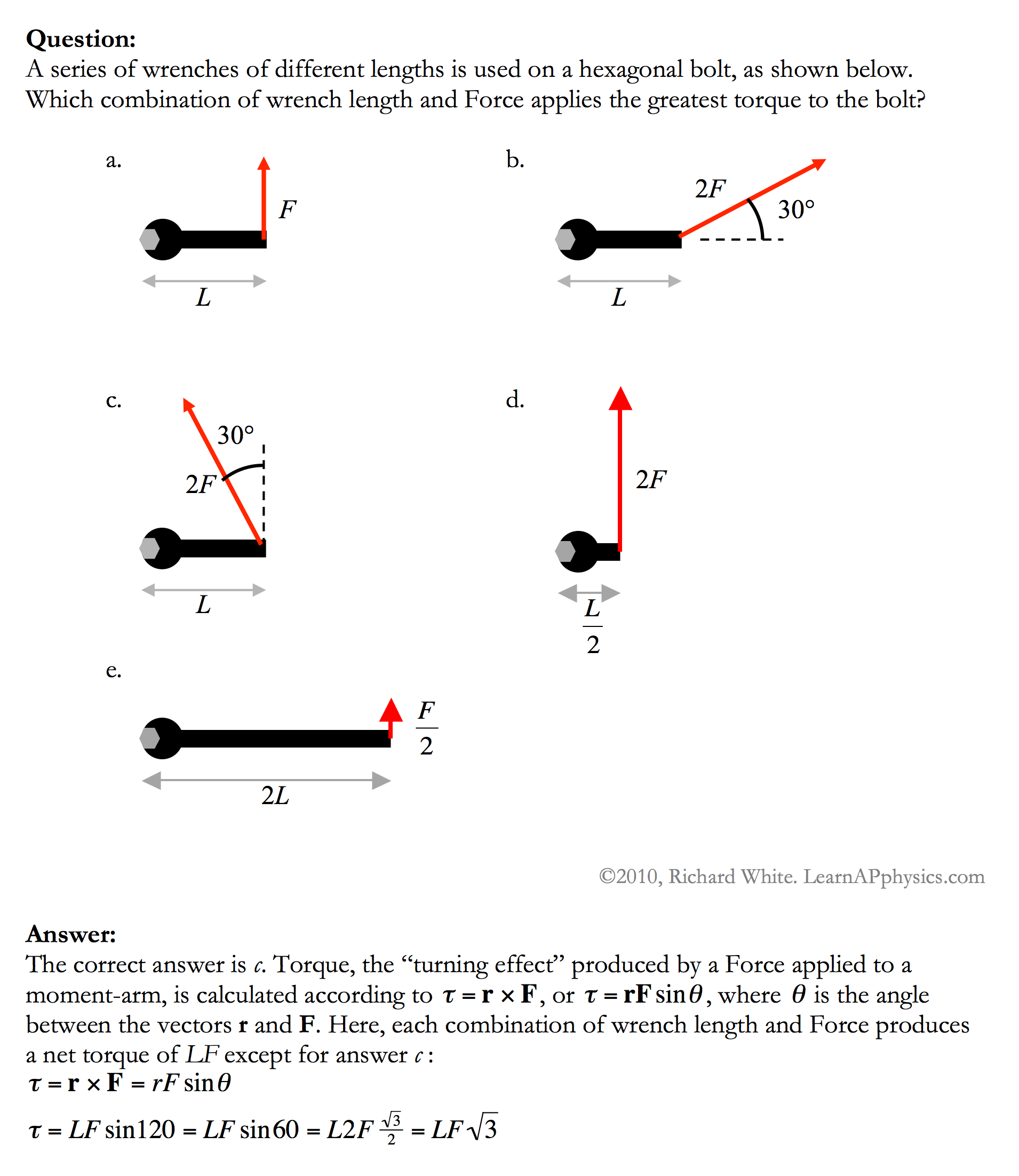 ---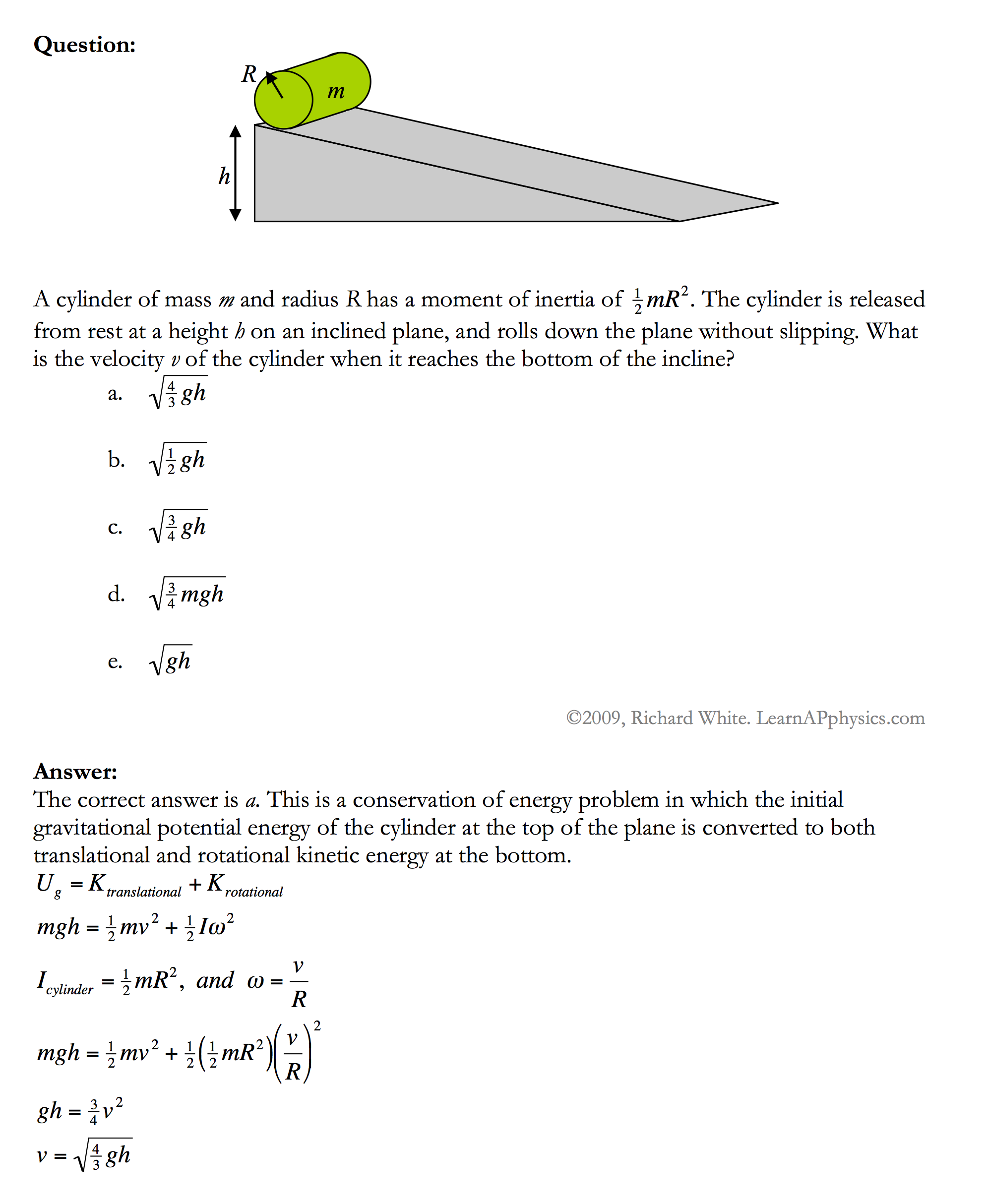 ---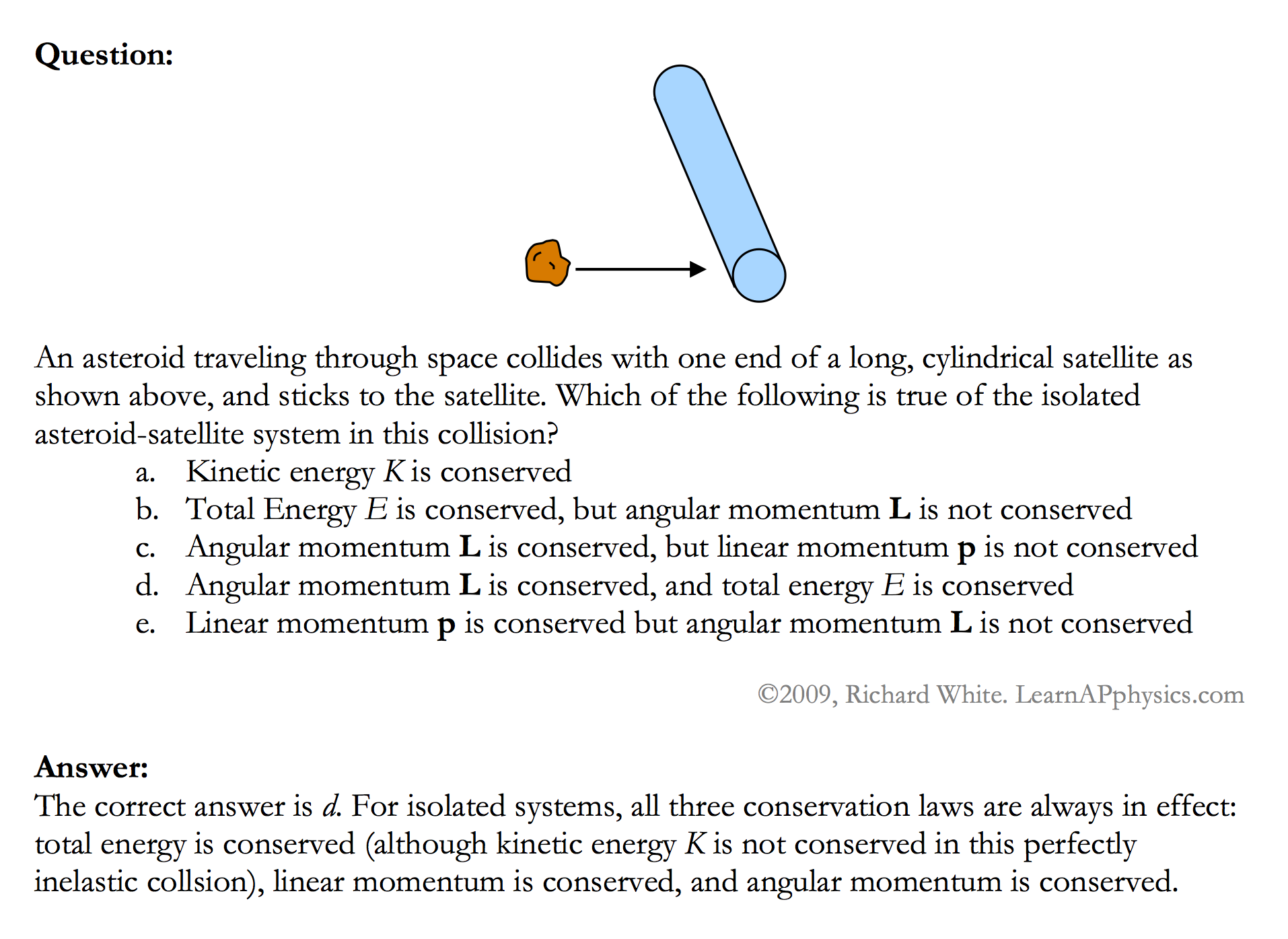 ---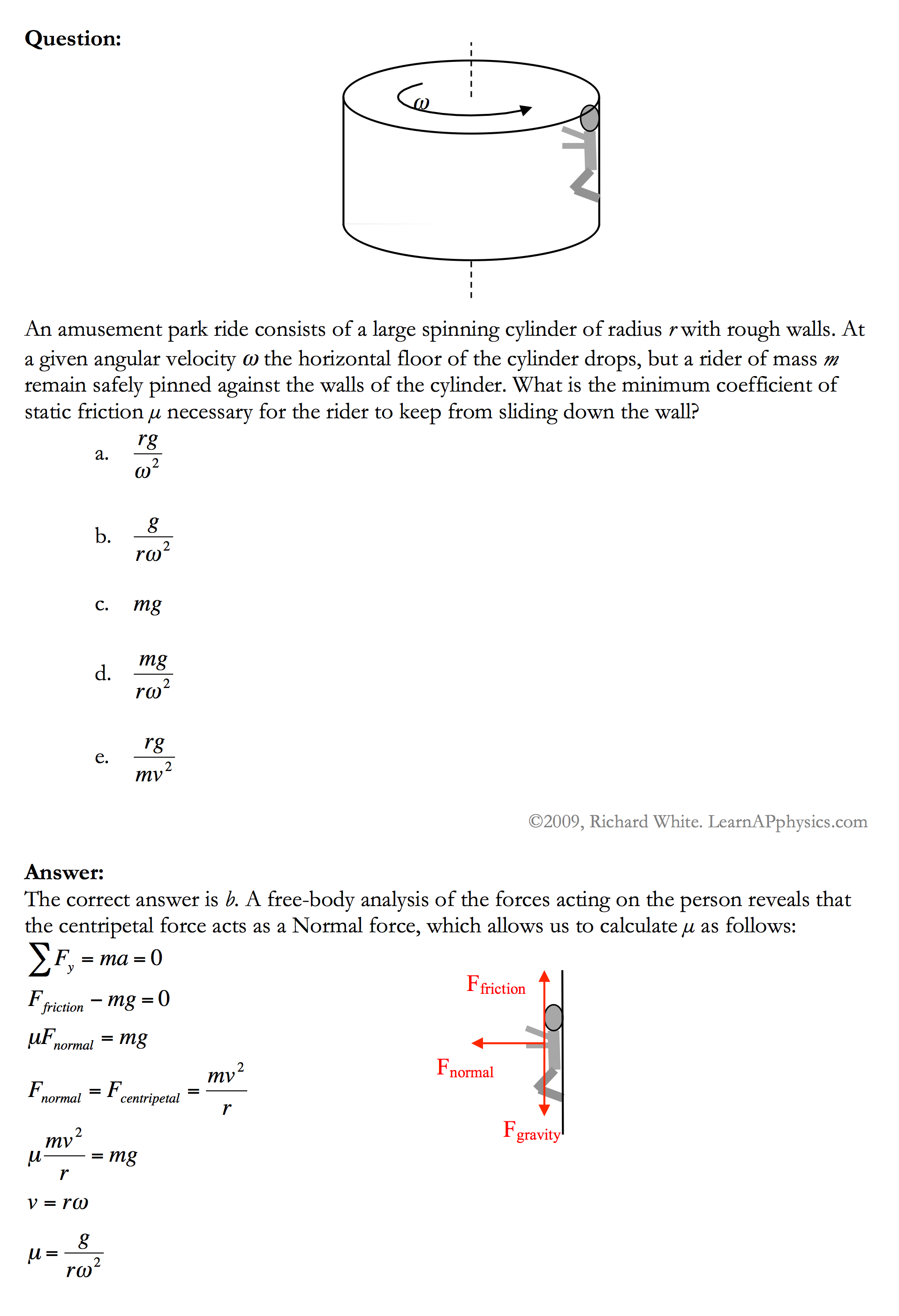 ---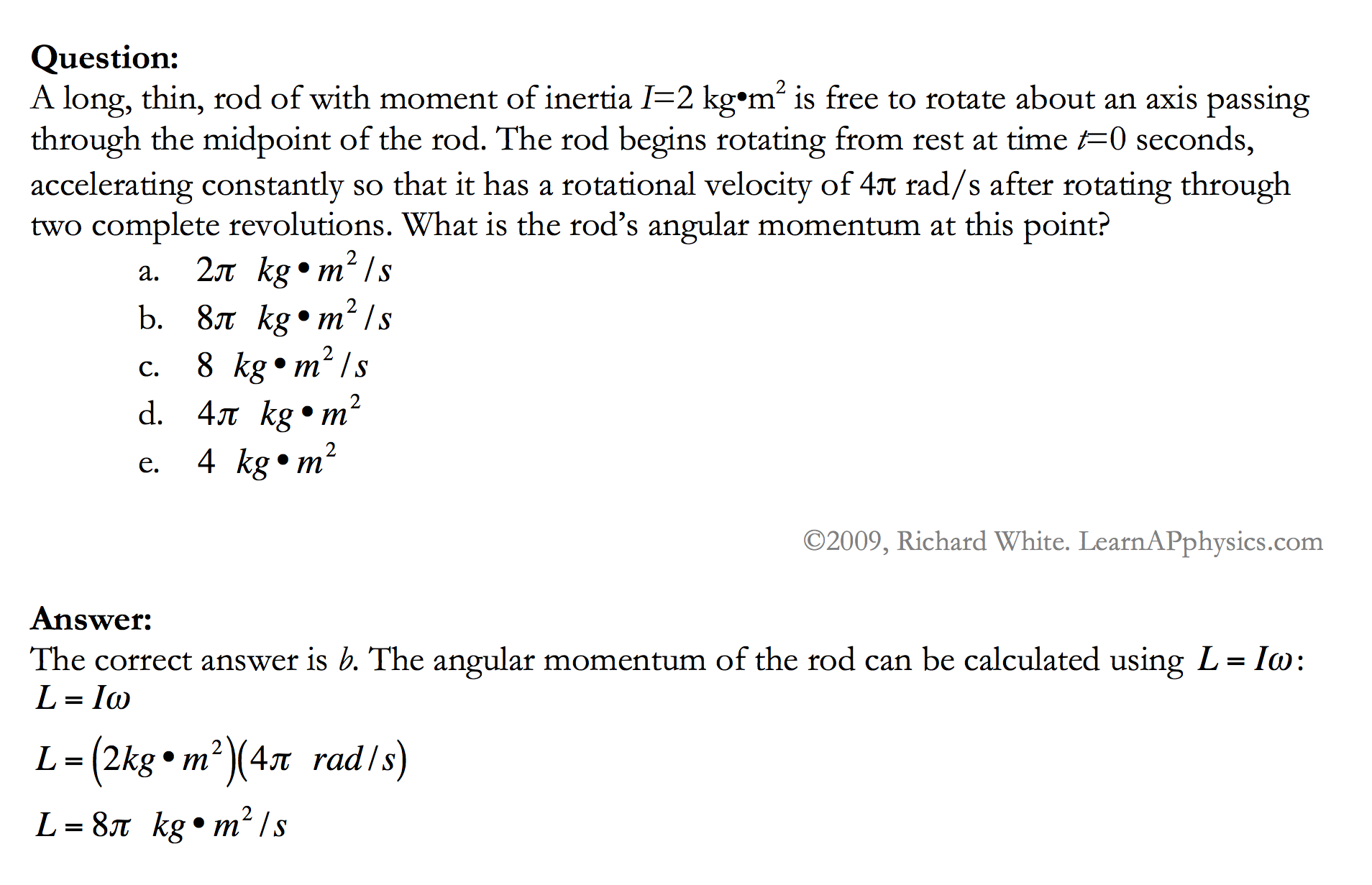 ---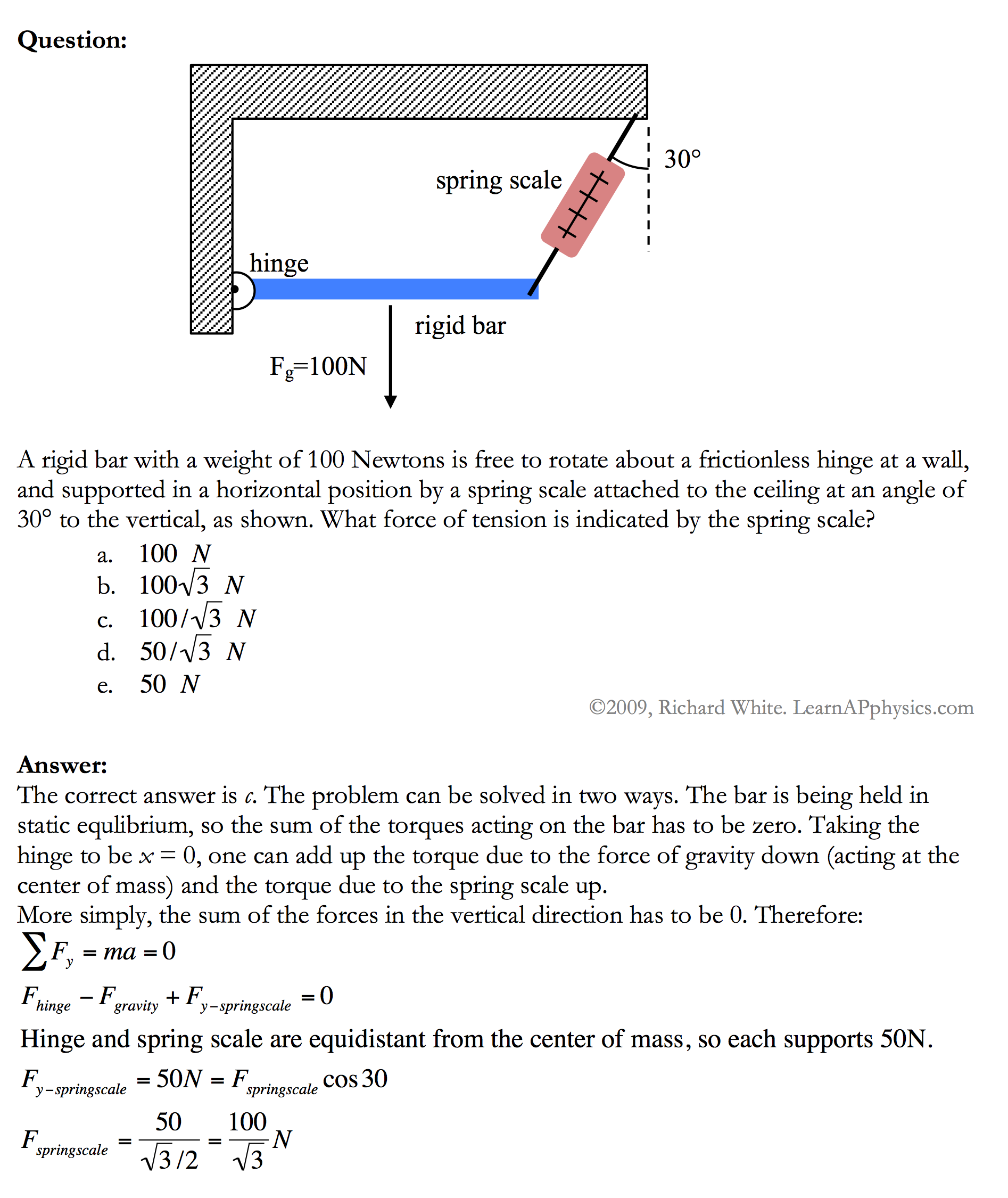 ---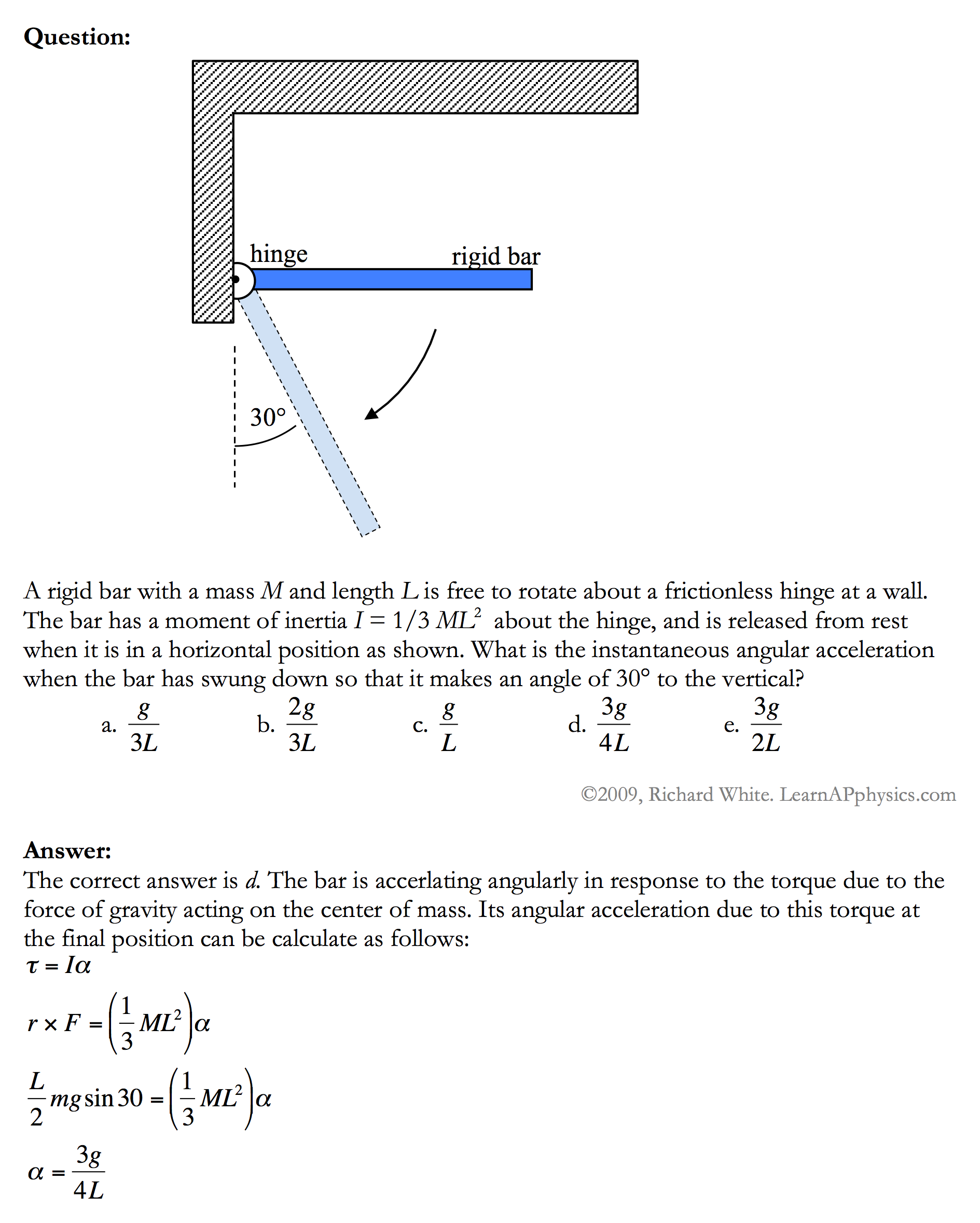 ---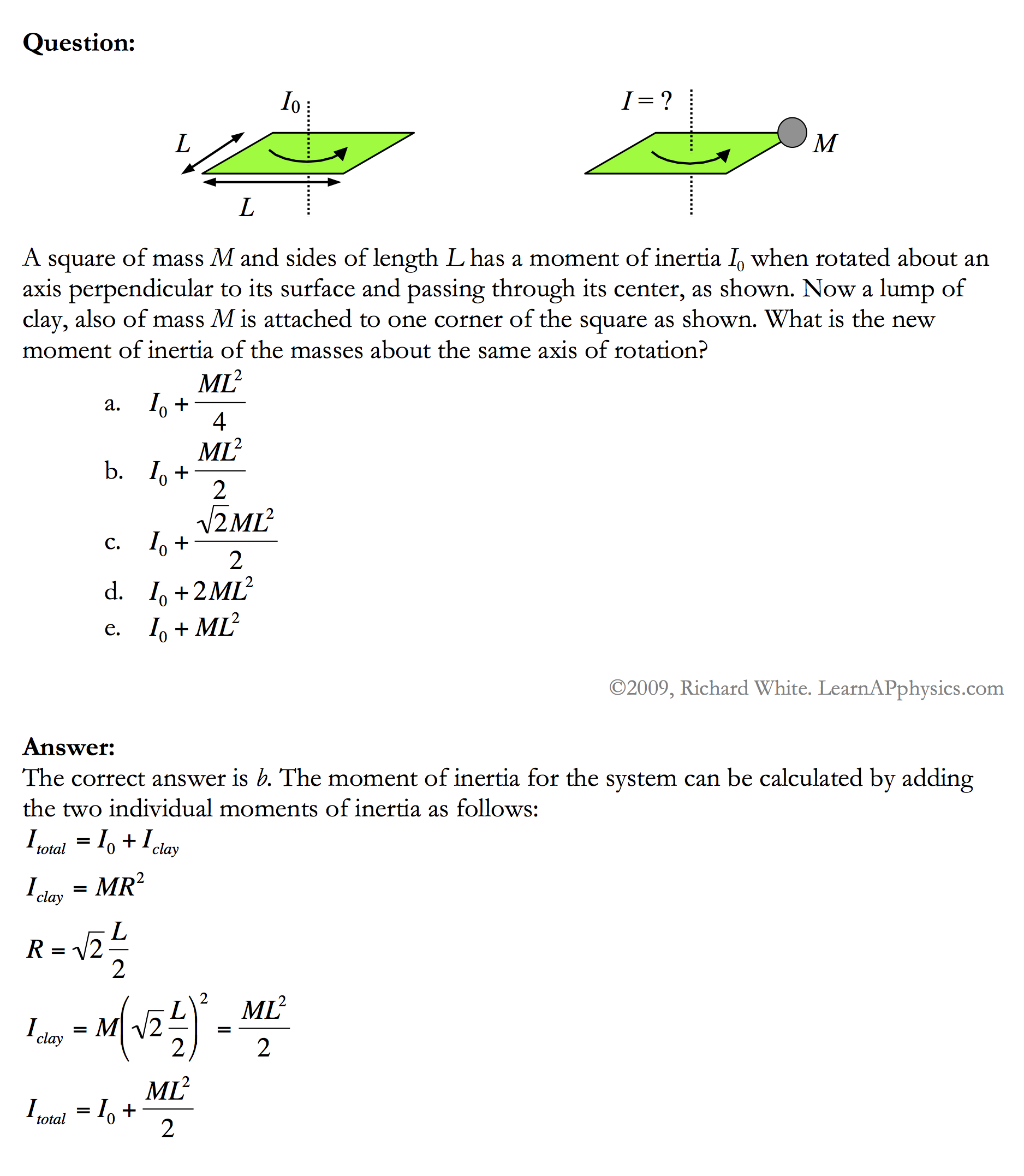 ---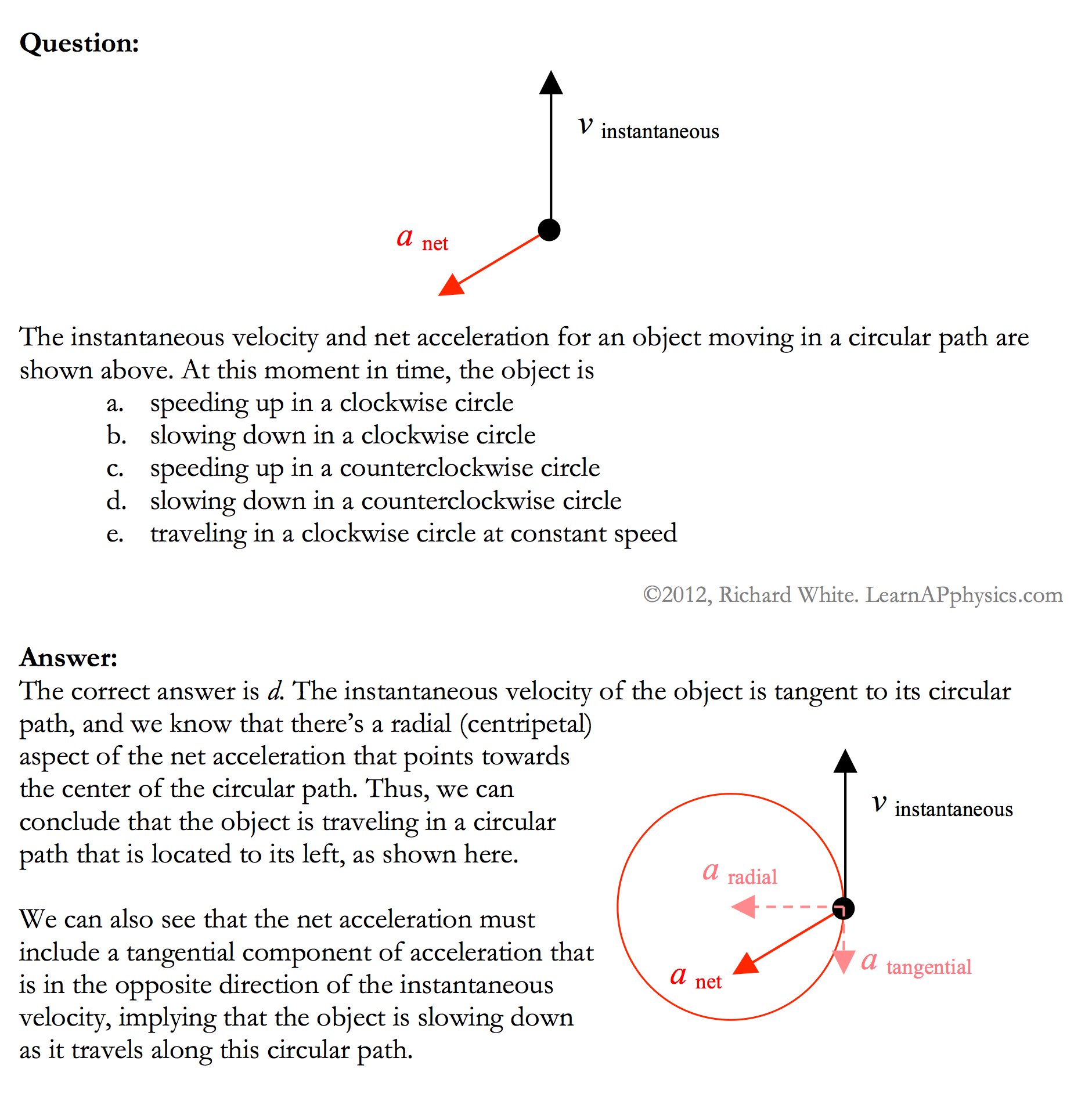 ---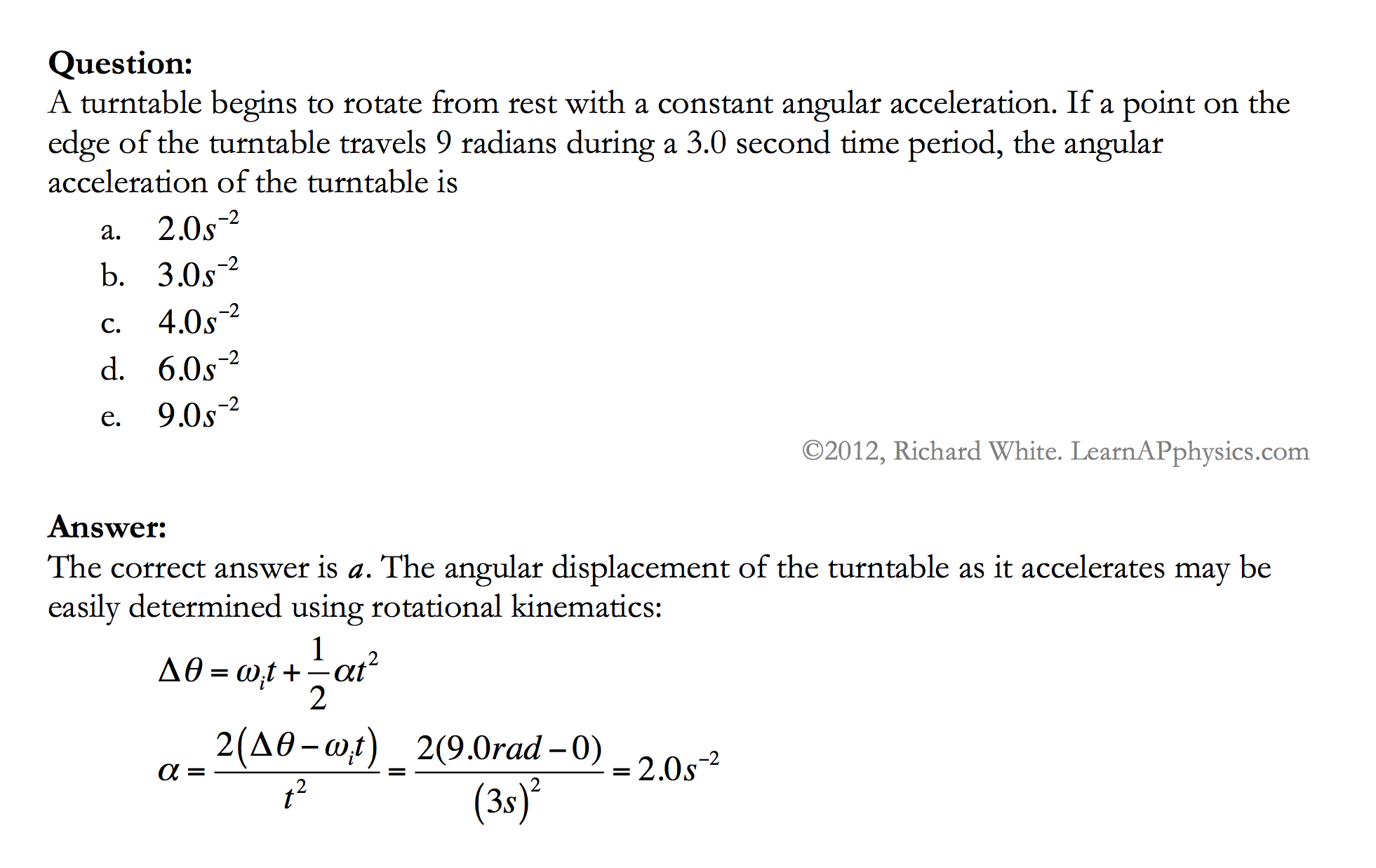 ---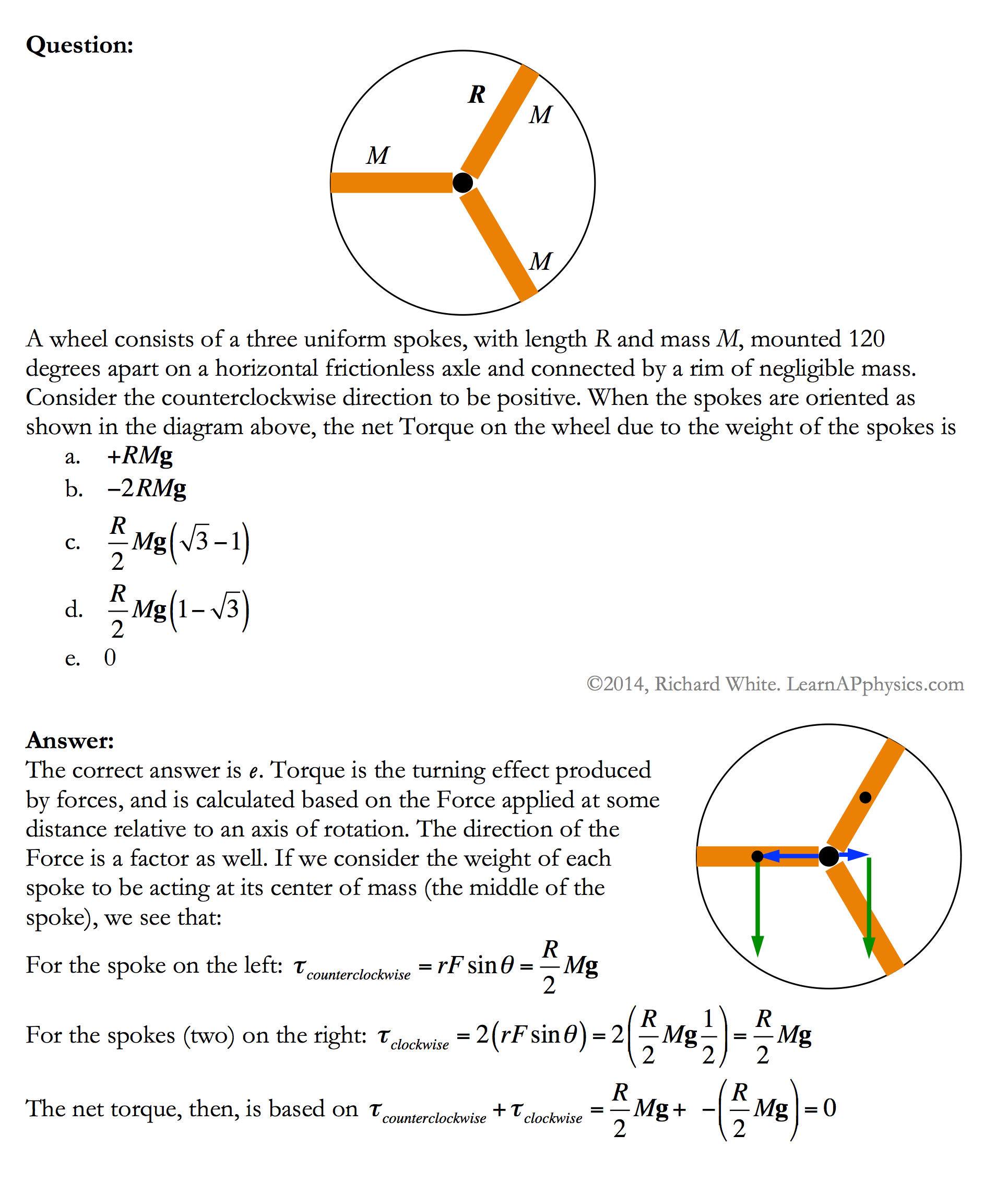 ---