Please note: Daily practice problems will be unavailable June 15 through August 15 while the site undergoes scheduled maintenance and upgrades.
You may sign up to receive problems via Twitter. The subscription service is currently down for scheduled maintenance, but will resume August 15, 2018.
In the meantime, you're welcome to see AP Physics 1 and 2 and AP Physics C problems from the archives.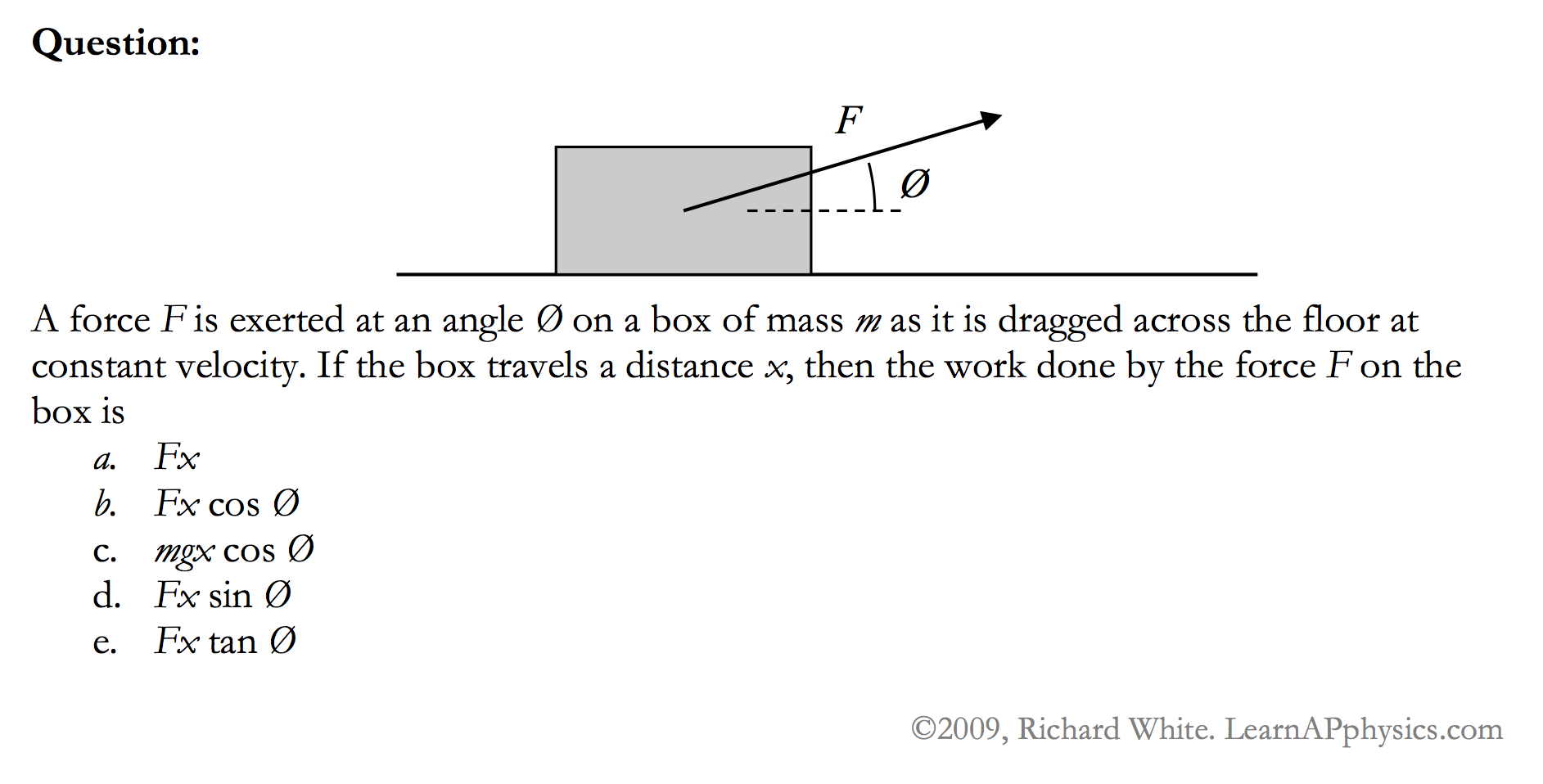 See the solution.
Get free, Daily Practice Problems!
LearnAPphysics tweets a Problem of the Day during the school year, August 15 - June 15. Follow @learnapphysics on Twitter to be notified of problems.
Enjoy your summer and we'll see you in the Fall!